It's been a while since I last in a TGIF restaurant. I seldom go to this resto as there are a lot of other options back when I was still in the Philippines. However, whenever we pass TGIF in Deira City Center, I would always smell something good.
Restaurant: TGIF (Fridays)
Location: 1st Level, Deira City Center Mall

Food in Fridays Deira City Center
So good that we chose to eat in this store when we were looking for other places to eat in Dubai.
As what TGIF or Fridays is known for, the walls are adorned with different American/English caricatures and whatnots. While waiting for the food, we observed popular icons placed on their walls.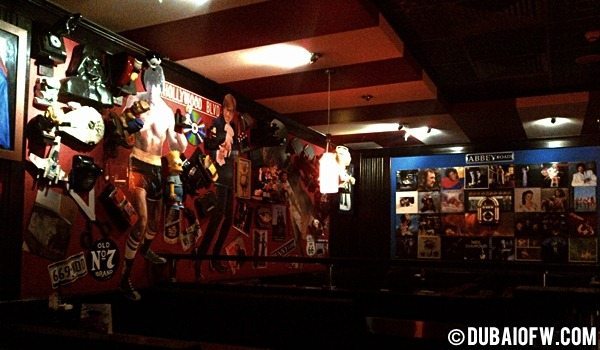 inside TGIF Resto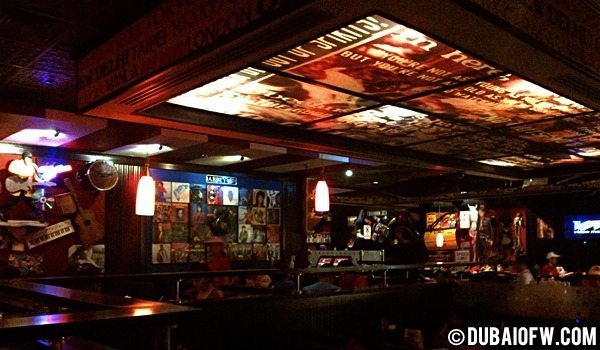 decorations in the restaurant
On with the food…
We ordered pasta and rice. Just small servings of these dishes as we were not that hungry.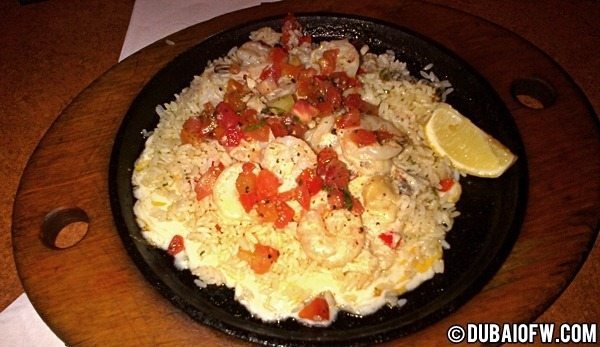 American Garlic Shrimp – 59 Dirhams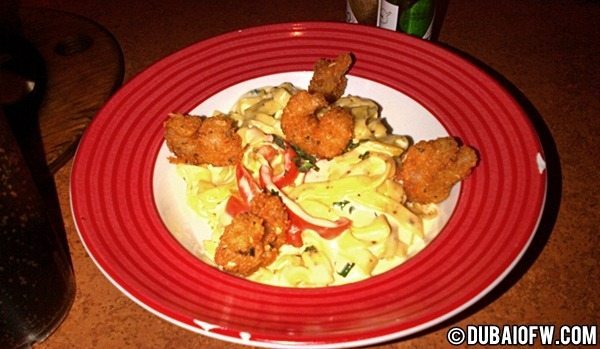 Crispy Shrimp and Lemon Pepper Fettuccine
Toasted almond and Parmesan cheese crusted shrimp, served over cracked black pepper fettuccine, with sauteed peppers and fresh spinach in lemon cream sauce.
Half Portion – 29 Dirhams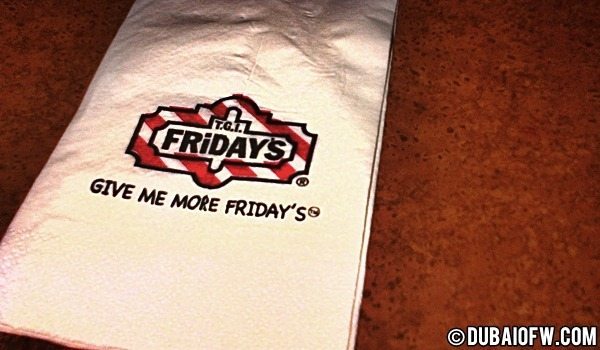 How to Get There
Restaurant: TGIF (Fridays)
Location: 1st Level, Deira City Center Mall
Metro: Take the Metro Red Line and stop at Deira City Center Station