I received a text message from the Emirates Post the other day saying that I could get my Emirates ID at the Dubai Central Post office in Karama. I've been waiting for this text message for quite some time. After going to the typing center to update my records, I was advised to just wait for a message from the Emirates Identity Authority team before proceeding to the next action.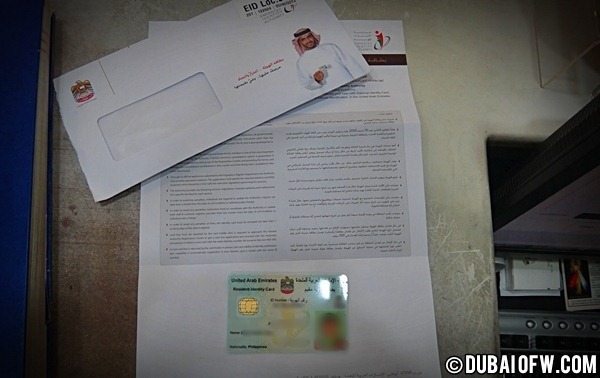 Emirates ID Residency Card in Dubai
It took some time to get the message. I had to call the Emirates ID Authority hotline to follow up on the application because it has been over two weeks and I still haven't received any response. When I followed up with a Customer Service Rep, I received a ticket number saying that they've expedited the process since it's a little overdue. After a few days, this is what I received from my phone.
EMRTSPOST Text Message:
"Please pick up your National ID card from Dubai Central Post office AWB-IDxxxxxxxxxAE, Loca0xxxxxx. EIDA receipt required, also open on Fridays 5-9 pm. Call us on 600599999."
I became excited because finally I could get my Residence Emirates ID card! I waited for my day-off to get it since I didn't want to go on a workday.
I headed to the Karama Post office and initially got lost on which building to enter. When I found the building, I could see a number of people inside. It wasn't crowded, but it wasn't bare either. I tried to get a queue number for customer service, but then I found a counter for the National ID claim. I walked to the counter and one of the representatives asked for the Registration paper for reference. They scanned my registration and I was told that it's not yet available. I was confused and I insisted that I received an SMS message from Emirates Identity Authority that I could pick it up. They read the text and took the reference number from there. They were able to pull up my records. Phew!
I was then advised to wait for my name to be called in Counter 16. It took only 15 minutes before my name was called. I headed to Counter 16 and saw a label indicating that the Counter is for Corporate Male Employees. They have another counter for ladies. Here in Dubai, women are treated with care. They are first priority. They even have a special section in these government offices where it's faster to have their documents processed.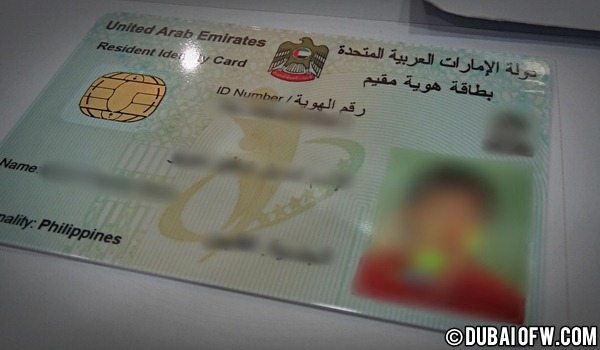 My Dubai Emirates Residence Identity Card
Anyway, I received an envelope with my name on it. I opened it and found my card attached. I double-checked the information and everything seemed alright. I went out of the office happy that I got my Emirates ID Card already!
I was told that I should've had my Labor card or Pataca already. This is needed for any labor concerns. I'm waiting to get it from my employer.