My colleague lost her coin purse which contained her Emirates Residence ID. This was a big problem in Dubai because the Emirates ID is one of the most important identification cards you have to carry in this city.
Emirates ID Replacement Fee: 300 Dirhams
If you plan to apply for a replacement for the lost National ID, then you'd have to pay a whopping 300 AED for it. Aside from the money you have to shell out, the hassle of reapplying is an added pain in the head.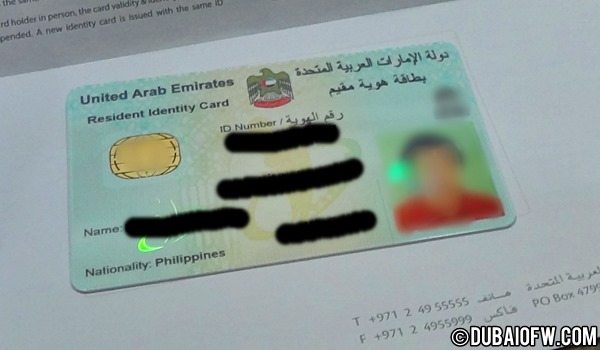 UAE Residence ID – always keep it!
Going back to my colleague, she mentioned that she went to the Juice World shop in Al Rigga and must have left it there while buying a fruit shake. It took some time before she was able to contact the staff in Juice World and when she did, they confirmed that her coin purse was there.
She was so ecstatic to hear the news that her Emirates ID was not lost after all. Even if she would lose the rest of her discount cards and money, so long as the National ID was there, it would be fine. She went out during her lunch break to the metro station and claimed her purse. To think that the staff didn't even accept her tip as a reward!
So to every Filipino in Dubai, actually to any Dubai expat, always keep your Emirates ID at all times and guard it. It's very important!