Since I work in a retail as a sales executive inside a mall in Dubai, I mostly buy home stuff in Carrefour Supermarket. The grocery shop seems to have everything. I also buy food for my daily lunch here. After tallying my expenses on a monthly basis, I realized that getting one of those loyalty reward cards would benefit me in the long run.
I applied for a MyClub card by registering an account online. This Carrefour card will gain me points as I purchase items in the supermarket.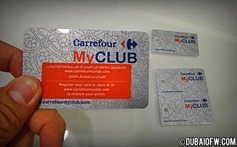 5000 Dirhams = 500 Points = 50 Dirhams Worth
I don't want to complicate myself with the point system, all I know is that once I accumulate 5000 AED, I will get 500 Points, and in turn will be rewarded 50 AED worth of products inside the supermarket.
50 Dirhams is already about 500 Philippine pesos and is good enough to buy small stuff for the house or even a week's worth of lunch for me at work!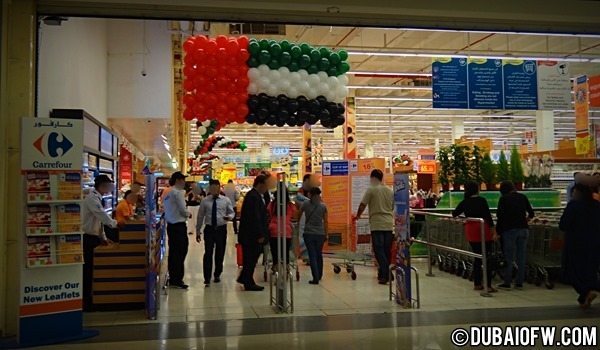 Carrefour Supermarket MyClub Card Points
Getting the card was a breeze as I only had to go to the Carrefour MyClub desk and asked for the physical card (One normal-sized one and three mini-cards). They did not even ask me for my details! I was advised that I only had to go to their website to register my account number with my name and other basic information. It was such a breeze!
I'm looking forward to getting my first 50 AED credit whenever that is.