The Rooftop Lounge is the first rooftop lounge in the heart of Bur Dubai and they have reopened for more entertaining and exciting theme nights. If you are looking for a relaxing place to hang out with friends over drinks and snacks, either after work or during the weekend, then you can check out this venue that has just opened for its 5th season.
As the weather has become so much better, you can finally find the time to unwind and relax al fresco. The Rooftop Lounge and Dining is at the Royal Ascot Hotel's rooftop and this is a good place if you're looking for some good food and a place to chill out, then this is definitely a place for you to enjoy.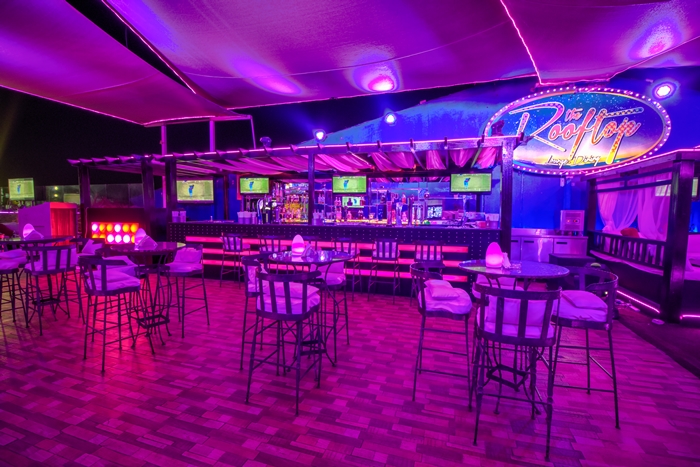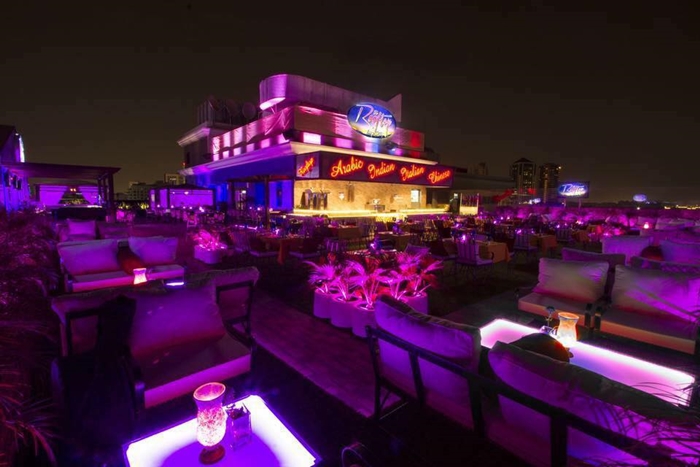 The Rooftop Lounge at Royal Ascot Hotel in Bur Dubai
It's November, Dubai's weather is getting nicer so it's finally time to enjoy a few al fresco drinks on terraces around town.
The award-winning Rooftop Lounge and Dining located at Royal Ascot Hotel in Bur Dubai opens for the fifth season presenting family, friends, colleagues, business and leisure travellers alike the ultimate venue to relax and refresh while taking in spectacular views of Dubai's skyline.
A favorite spot of the city's socialite, the Rooftop Lounge is a chic roof terrace with an ultra cool ambiance where DJ Pierre plays and mixes the latest and the hottest English, Arabic and Bollywood songs along with accompanying videos showing on the largest screen in this part of the city.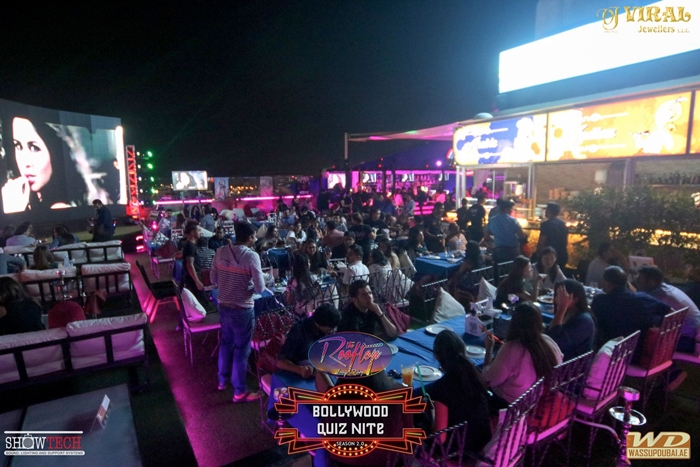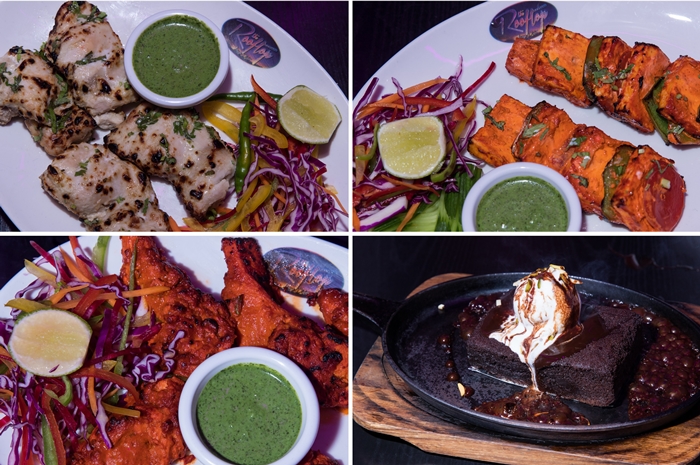 The first rooftop lounge in the heart of Bur Dubai, this season brings more entertaining and exciting theme nights for guests to look forward to on weekdays and weekends. The Lounge offers you everyday something new along with Man's Night on every Mondays and Tuesday is Ladies Night. DJ Pierre plays live on Thursdays and Friday's one of the best House music in the town to set the mood for a great weekend. Each night brings tons of excitement with games, complimentary drinks, buy one get one offer, live cooking stations and a whole lot more.
The extensive menu features a selection of Indian, Arabic, Italian and Chinese dishes prepared by the culinary team of Executive Chef Muhamad and is served with passion, pride and purpose.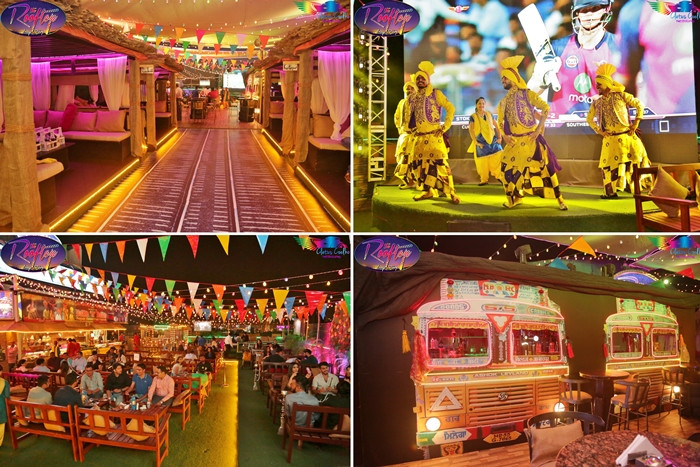 Suneel Bhambhani, CEO, said: "The Rooftop Lounge is now open for Season 5 and we'd like to invite our loyal patrons and visitors to enjoy the winter season with our great food and drinks and the great music that we offer. We guarantee great time while you are here."
400 to 700 seating capacity of the lounge ensures guests are not packed too close. There are different levels of seating and visitors can choose chairs or low sofas, small or large tables or the pub corner. There are private cabanas that can seat 10 to 14 guests. The huge Bar Area is for the guests who want to have their drinks and small bites, while watching their favorite sports channels or enjoying the live DJ music. The Dining Area located in the middle of the venue caters to over 70 people who prefer to enjoy their meals and drinks on a properly laid out dining setup.
The Rooftop Lounge is open from 6:00pm to 3:00am all days of the week. For reservations and enquiries, call 0556448363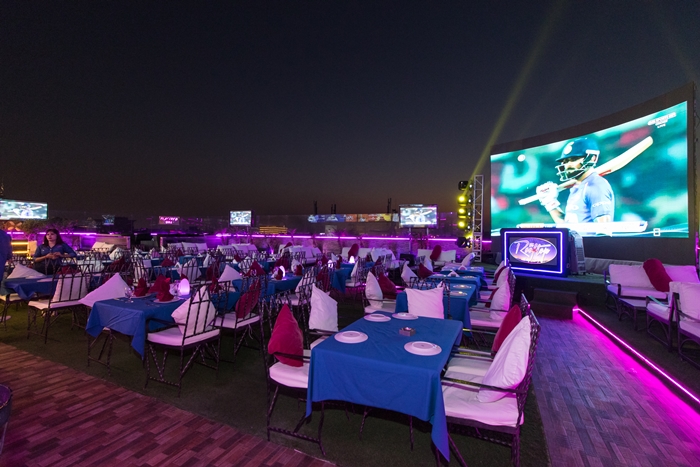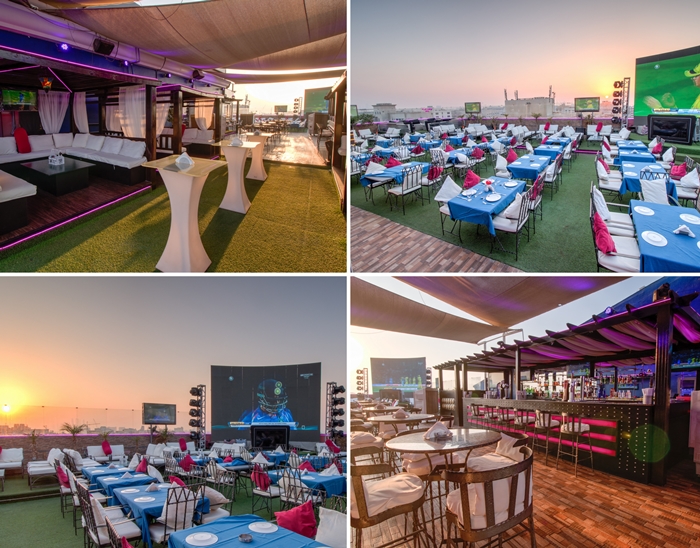 Contact Information
Opening Hours: 6pm to 3am
Address: Royal Ascot Hotel, Khalid Bin Al Waleed Road, Al Raffa, Bur Dubai, Dubai
Telephone Number: 971 4088478
Website: http://www.rooftoproyalascot.com
Facebook Page: https://www.facebook.com/rooftoproyalascot/

Google Map: Royal Ascot Hotel
Below is a Google map guide to help you in getting to Royal Ascot Hotel. The Rooftop Lounge is located at rooftop floor.