You may have some misconceptions about working in Dubai or UAE in general. It's important that you do some research about the country if you will visit it soon. One thing you can do is watch videos of OFWs sharing their experiences working in the country.
Knowing more about UAE before working there will help you become better prepared. Once you're in, you won't be as surprised as others who are clueless about what they're getting into.
Disclaimer: The information posted here is based on the experience shared by the vloggers who uploaded the videos. Any of these information may change without prior notice. As this is a perspective and thoughts from their personal experiences, please let this post serve as a guide.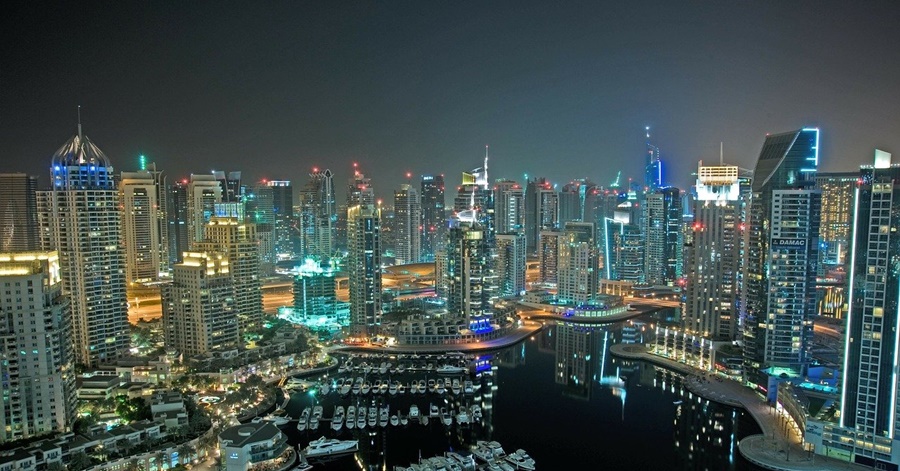 10 Things I Wish I Knew Before Working in the UAE
This article summarizes the points made by Lerma, an OFW in Abu Dhabi, UAE, through her YouTube channel Pinay Abroad Vlogs. Based on her experiences, these are the things that wish she knew before working in the UAE.
1. Broken English is okay.
When you're planning on working in a different country, it seems that you feel you need to have good command in English. It's a great advantage if you can speak English well in the UAE, but its not required at all.
Broken English is okay in the UAE. Basic English is good enough. In fact it might be a trend to have broken English
2. Open to any religion
UAE is a Muslim Country just like GCC. But they are open to any religion. There is a catholic church in Dubai and UAE. There are Christian churches as well.
In fact, they sell rosaries in gold shops. That says a lot about how lenient UAE is when it comes to allowing other religions in the country.
3. UAE is a safe country.
Many people wondering if UAE is safe. In fact, it is quite safe. UAE is very strict when it comes to implementing the laws and regulations of the land.
4. You can wear any decent clothes.
Here are some tips regarding clothing in the UAE:
If you're a woman, you don't have to wear the Abaya when you go outdoors. Maybe you've heard that in Saudi Arabia you need to wear traditional female clothing in public. But here you don't have to in the UAE. You can even wear shorts and sleeveless.
Be extra cautious wearing sultry clothes during month of Ramadhan because that's a holy month and they are quite strict during that month.
If you get caught wearing sultry clothes during Ramadhan, you will be caught, jailed and fined.
5. Not easy to get a good paying job
Here are some of Pinay Abroad Vlogs' observations about getting work in UAE:
Getting a good paying job is more difficult for men than for women in UAE.
Women have many job opportunities, including receptionists, salon helpers and more.
Boys have fewer options; doctors, nurses or engineers.
Sadly, those industries are quite competitive so it's a challenge to get in those jobs.
Men often have jobs at merchandisers, hotels, food chains, etc. with a salary of about 2,000 dirhams.
6. Work indicated in Visa different from actual work
Pinay Abroad Vlogs shared that in her visa, she works as a make up artist. However, in reality, she works as a call center agent.
What happened is that each company has a quota or maximum number of workers for a certain job.
So when your position is full, they can assign you somewhere else.
7. Work without experience is possible.
Lerma shared that she was hired as a receptionist even if she didn't have any experience.
Her friend was hired as a call center agent but didn't have that experience as well.
What matters most is having the skills required in the job. Educational background and work experience seem to play a little role in many job positions in UAE.
8. Dubai is quite expensive.
Sure you will get a relatively high salary, but then you realize that your expenses are quite high as well.
Lerma estimates that if you are thrifty enough, you actually spend 20,000 PhP monthly on expenses like home rental and food.
9. No eating or drinking in public places during Ramadan day time
Maybe you have a misconception that you're not allowed to eat at all during Ramadan.
But you can actually eat after the evening prayer.
This is called Iftar or breaking the fast.
Some restaurants are open with designated places covered so people can't see. But in public places, like the streets or in public transport, you can't eat or drink.
10. Unmarried couples can't live together.
This one is punishable by law if you get caught or are reported.
Most OFWs only hear about this when they get in UAE.
There you have it. Here are just 10 of the many things you need to know before going to UAE. Hopefully these tips will shed light on what the country is like and will help you decide on your chosen career path.