A friendly reminder to all expats and residents: saying bad words about Islam and Muslims could land you in jail, not to mention a hefty fine. A tourist in Dubai learned this lesson when he was arrested for getting drunk and cursing Muslims, Islam, and even God.
There are several dos and don'ts in the UAE, and using profane language is one of them. In this case, the tourist, a Jordanian national, was cursing while in a drunken state. Obviously, this type of behavior — getting drunk in public — is also a big no-no in the emirates.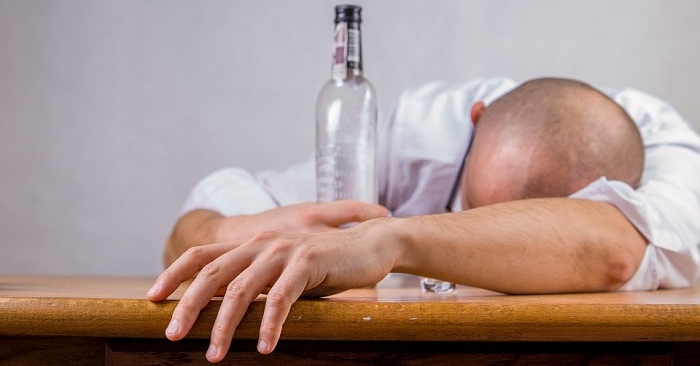 Jordanian Tourist Fined & Jailed for Cursing Islam
The 28-year-old Jordanian national got drunk and fell asleep by the door of the Dubai International Airport's police office. Noticing that the man reeked of alcohol, a police officer woke him up and brought him to the lock-up. But when they tried to check on him and provide medical assistance, the man injured himself and started cursing Muslims, Islam, and God.
"He slept in front of the police office of the airport," a police lieutenant stated. "When we woke him up and realised that he was drunk, we kept him in custody."
"Later, he injured himself on purpose and when we tried to provide him with medical care, he used profane language and he was very aggressive," the officer added. "We calmed him down and while moving him to the hospital, he got angry again and used blasphemous language for the second time."
Defendant Pleads "Not Guilty"
In court, the defendant pleaded "not guilty" because he was drunk at the time and could not remember what he said. However, he admitted to drinking alcohol in Ajman before going to Dubai airport. He also explained that he injured himself to catch the police's attention, since he felt that nobody was listening to him.
The Dubai Court of First Instance convicted him of profanity on Sunday. The penalty is three months jail time and a fine of AED 5,000. Upon completing his sentence, the man will be deported. The court ruling is still subject to appeal within 15 days.
Using profane language and getting drunk in public may not seem like a big deal in other countries, but these are taken seriously in the UAE. We should always abide by these rules while we're here. Meanwhile, here's what you need to know about drinking alcohol in Dubai.