The UAE is home to a large number of expat populations from various parts of the world. Because of this, the UAE economy has been fuelled by the partnerships that it has established with the countries it has set up linkages with.
Among these countries is Pakistan, whose nationals comprise 12.5 percent of the country's total population. They are the third largest overseas Pakistani community, behind the Pakistani diaspora in Saudi Arabia and the United Kingdom.  It is for this reason that we can surmise that there are important linkages and arrangements planned behind their big representation in UAE society.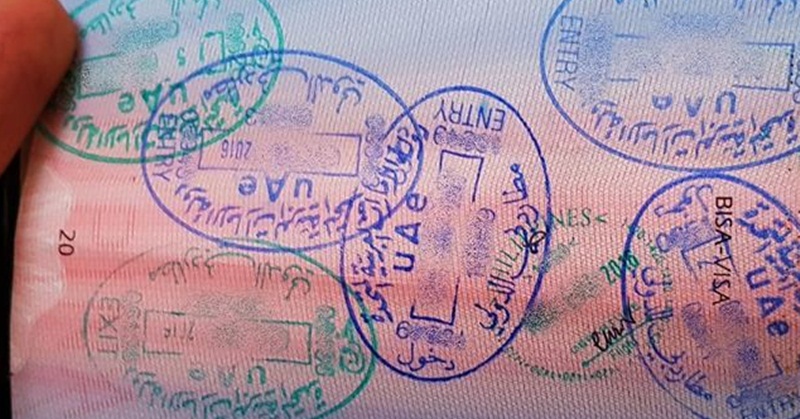 Gov't Aims to Open Asia's Biggest Visa Centre in Karachi
In relation to this, Hamad Obaid Al Zaabi, UAE Ambassador to Pakistan, has met with Sindh Chief Minister Murad Ali Shah and Governor Imran Ismail in Karachi on Friday (July 19), as shared in a report by the Khaleej Times.
The top officials reportedly discussed investment, development and humanitarian projects being carried out by the UAE in Sindh.
During his visit to financial institutions in Karachi, Ambassador Al Zaabi apprised them of investment opportunities in the UAE and facilities provided to investors.
Of note, the ambassador explained that the embassy was closely following up on the progress of projects the UAE is implementing in the province, covering vital sectors such as telecommunications, agriculture, water, aviation, banking services, property, port management, oil and gas, renewable energy, education, healthcare and infrastructure, among others.
Furthermore, the ambassador also referred to the proposed opening of UAE visa facilitation centres in Islamabad and Karachi.
During Ambassador Al Zaabi's visit at the Karachi Chamber of Commerce and Industry and the main financial market in Karachi, the ambassador discussed with officials several measures to strengthen economic cooperation, which include the establishment of a visa centre, which would be the biggest such facility in Asia.
Al Zaabi also noted that another facility would start functioning in Islamabad in the first week of October, offering all facilities in Pakistan.
During these visits, Al Zaabi  was accompanied by Bakheet Al Romaithi, UAE's Deputy Consul-General in Karachi.
With a large number of Pakistani nationals living in the UAE, the establishment of additional visa facilities in key areas in Pakistan will help facilitate more convenient transactions for expats looking to visit the UAE through a number of visa channels, and benefit both countries in terms of economic and societal initiatives.
ALSO READ:  UAE Signs New Visa Agreements, Air Traffic Arrangements