Matthew Hedges, the British citizen who was convicted of spying in the UAE, has been granted clemency by the president, HH Sheikh Khalifa bin Zayed Al Nahyan. The pardon, according to His Excellency, is set to take effect ahead of the UAE's National Day.
As per the presidential decree, Hedges will be allowed to travel back home once the formalities of the pardon have been put into effect.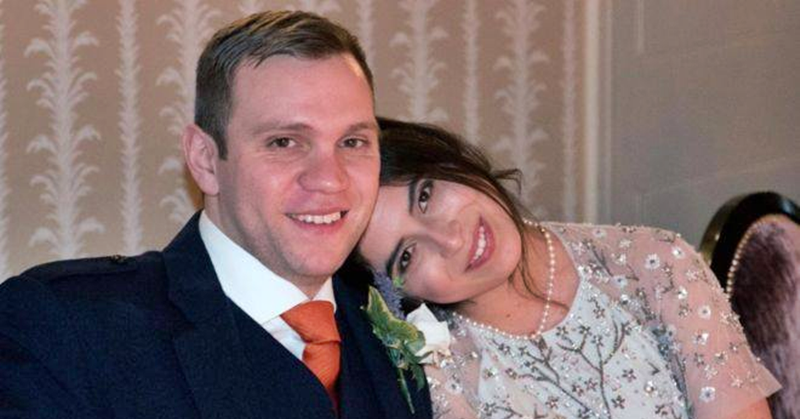 [VIDEO] Clemency Granted to Convicted British Spy in Consideration of UK-UAE Ties
Earlier this month, it can be recalled that Matthew Hedges, 31, was convicted of spying in the UAE by collecting classified information for what he claimed as for research, and was sentenced to life imprisonment by the Federal Court of Appeal in the UAE for espionage in the country.
In a video posted by the Khaleej Times, Jaber Al Lamki from the National Media Council (NMC) can be heard reading out the government's statement concerning the case of Matthew Hedges. In response to a letter from the family of Mr. Hedges requesting clemency and in consideration of the deep historical ties between the UAE and the United Kingdom – His Highness had decided to include Matthew Hedges among the 785 prisoners set to be given pardon ahead of the UAE's National Day.
Watch the video posted by the Khaleej Times below:
Video: Convicted #British spy #MathewHedges has been granted clemency by the President of the UAE – https://t.co/4VF39xCyNd pic.twitter.com/qFi6qKyTKn

— Khaleej Times (@khaleejtimes) November 26, 2018
Reading out the statement, Lamki announced that the British national had already admitted to collecting classified and sensitive information related to the UAE, and that Hedges was sent into the country to steal UAE's confidential national security information for "outside actors".
Lamki further cited in the statement that the information Hedges had access to were regarding the UAE's military capabilities, economic data on the country's major firms and primary industries, as well as government assets and the military's political role in Yemen.
After all these have been sorted out by authorities and a pardon was called from the country's highest authority, the UK and the UAE can now focus on the fundamental strength of the two nations' bilateral relationship, and its contributions to the international community.
Hedges' wide, Daniela Tejada, expressed her delight over the news and shared that she couldn't wait for him [Matt] to return home.
ALSO READ: 4-Day Long Weekend for Public & Private Sector for UAE National Day!