In preparation for the upcoming space mission to the ISS in September, the UAE Space Agency during the recently concluded 6th Liwa Ajman Dates and Honey Festival 2019, highlighted the possibility of cultivating palm trees on Mars.
The agency plans to send palm tree seeds to the International Space Agency, which will perform experiments and send the seeds to Mars for cultivation. The agency's pavilion at the festival was flocked by various people interested in agriculture and space.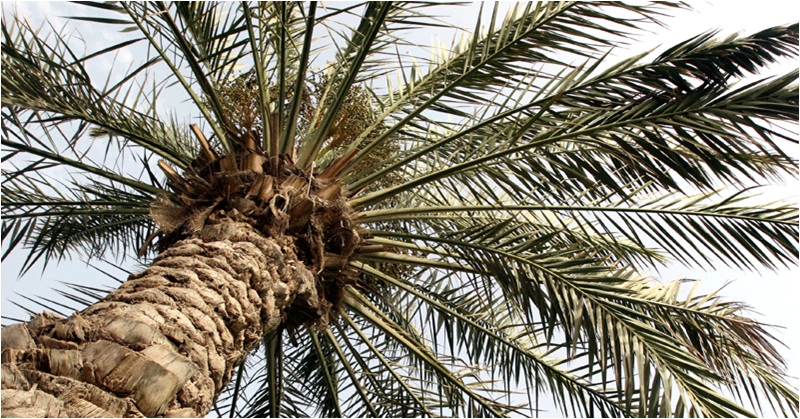 Palm Trees on Mars? UAE  Space Agency Thinks it's Possible
In a statement shared by WAM, Rashid Al Zaabi, Project Supervisor and Creator of the Palm Trees Experiment in Space Concept, explained that they chose the palm tree because the environment on Mars is similar to the environment needed to cultivate these plants on Earth.
Al Zaabi pointed out that the agency aims to promote scientific research in the space sector and strengthen the UAE's efforts to create local and international partnerships that will establish food security on the Earth and in space.
In line with this, the agency declared that it will send palm tree seeds to the International Space Agency over the coming days.
The UAE, through the efforts of its scientific space agency, the Mohammed Bin Rashid Space Centre (MBRSC), has been working on various space and satellite projects, as well as the Emirates Mars Mission. The MBRSC is also actively working to promote space science and research in the region.
The MBRSC contributes towards the development of various sectors within the United Arab Emirates and across the globe, using data from UAE satellites and various applications related to space science. The centre is at the forefront of promoting space science and scientific research in the UAE and the region.
The Centre also provides support to various organisations in the management of natural disasters, rescue missions, environmental monitoring and land planning using Earth imagery sent back from UAE satellites, including the DubaiSat-1 and DubaiSat-2.
Such efforts aim to cement the UAE's position in becoming the leader in the region in terms of space science and research.
By September, the UAE's very first Emirati astronaut will be going on a space mission to conduct research in various fields specifically to show the effect of zero gravity on the human body in research experiments, compared to gravity on Earth. A research will be conducted on the reaction of vital indicators of the human body at ISS, in comparison with Earth, before and after the trip.
ALSO READ: [LOOK] Logo of First Emirati Space Mission Pays Tribute to Sheikh Zayed