Are you familiar with the country of Montenegro? Or perhaps you have heard of it, but you're not exactly sure where it is? Well, don't worry because in this article, we will talk all about Montenegro and why you should add this country to your travel bucket list!
Located in Southern Europe, Montenegro is bordered by the countries of Serbia, Bosnia and Herzegovina, Kosovo, Albania, and Croatia. Meanwhile, the southwestern part of the country faces the Adriatic Sea. Montenegro is filled with stunning landscapes, gorgeous beaches, and historical sites that will definitely enthrall every curious traveler!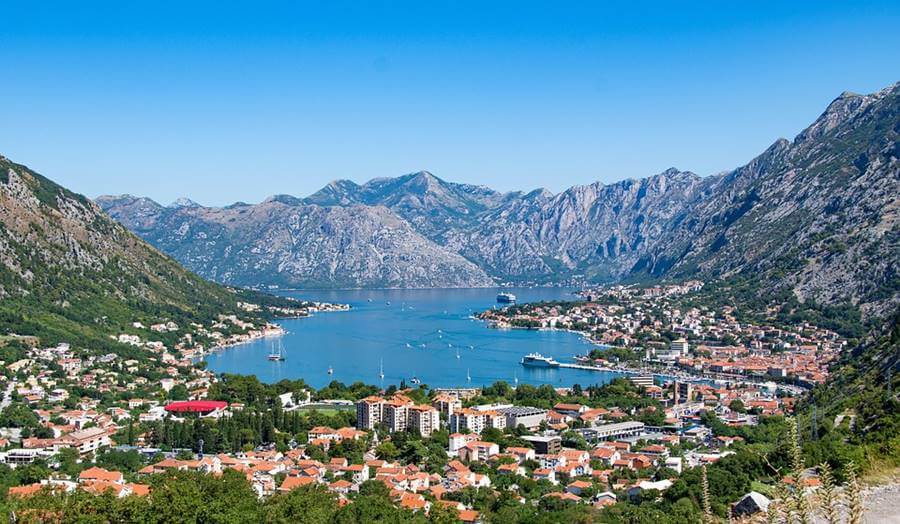 Top Reasons to Visit Montenegro
Spanning around 13,812 square kilometres, Montenegro might be small in terms of land area, but it is certainly "huge" when it comes to having natural wonders, historical sites, and cultural attractions. The weather is relatively warm and pleasant throughout the year, plus a trip to this country is less expensive compared to most European destinations.
And so, without further ado, let's take a look at these top reasons why you should visit Montenegro:
1. Ease of Travel
According to the official website of flydubai, you can reach Montenegro by taking a flight from Dubai to Tivat, a coastal down in southwest Montenegro. The flight would take around 5 and a half hours. As of this writing, a one-way ticket would cost around AED 1,865 up to AED 1,935 — depending on your preferred schedule.
2. Capital City, Podgorica
The capital city of Montenegro is Podgorica. Unlike most European capitals, Podgorica does not have towering skyscrapers or outlandish structures. Instead, this peaceful city has some historic sites, such as ruins of fortresses built by early Montenegrin kings, as well as mosques built during the Ottoman conquest. There are plenty of beautiful parks here, too.
3. Gorgeous Beaches
There are more than 100 beaches in Montenegro, some of which are called "blue flag" beaches. What does this mean? Well, a blue flag beach is basically a place where both the sand and water is "unspoiled." There is a strict set of criteria to follow before getting this distinction, so becoming a "blue flag" beach is an impressive feat, indeed!
4. Natural Wonders
In case you haven't noticed yet, the words "monte negro" literally translate to "black mountain." People believe that the name is inspired by the lush, dark green forests that surround Mount Lovćen, which is located in southwest Montenegro.
Speaking of mountains, did you know that almost 60 percent of the entire country is more than a thousand metres above sea level? That's right! The highest speak, Bobotov Kuk, stands tall at 2,522 metres. So if you're up for a hiking adventure, don't worry because Montenegro has not just one, but five astounding national parks!
One of the most popular parks is Durmitor National Park, which features pristine forests, stunning waterfalls, eye-dropping gorges, and spectacular lakes. The park includes Crno Jezero or "Black Lake," which is among the country's most famous natural attractions.
Meanwhile, if you're looking forward to a river adventure, head to Tara River Canyon for a grand rafting experience. With a height of 1,300 metres, the landmark is one of the deepest canyons in Europe!
5. Beautiful Town of Perast
Situated along the famous Bay of Kotor in Montenegro is Perast, which might remind you of Venice! This beautiful town features 16 churches, 17 grand palazzos, quaint houses, and more. The town has just one main street that goes through the town centre, making it easy to explore the main attractions in just a short period!
If sailing is your thing, then consider catching a boat ride with the local fishermen of Perast for an exciting ride around the Bay of Kotor.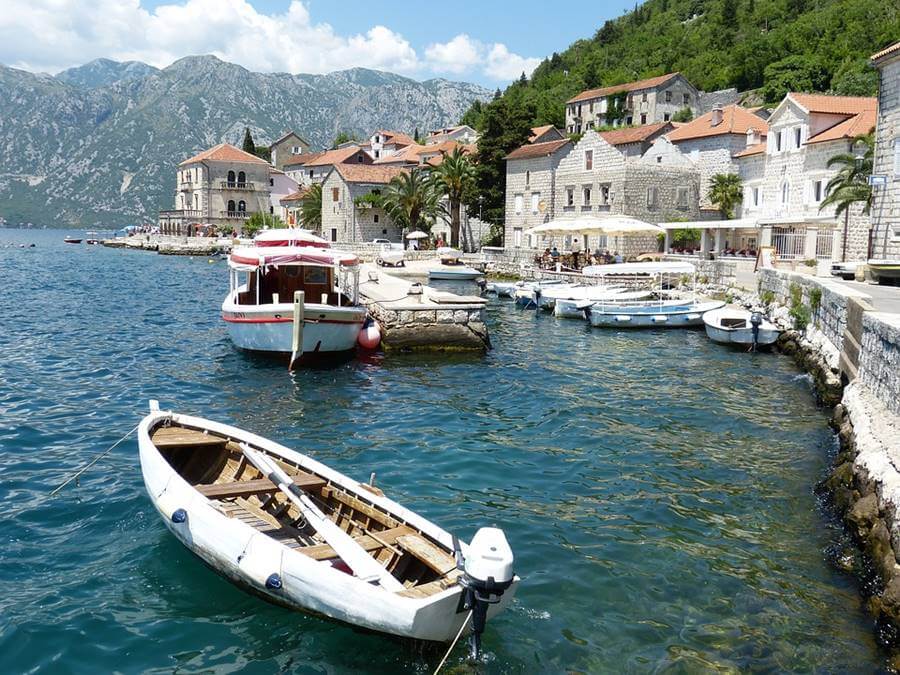 6. Historical Sites
Montenegro is home to several religions including Catholicism, Islam, and Orthodox Christianity. For this reason, the country is filled with churches, chapels, mosques, temples, monasteries, and other religious monuments. Many of these places have been around since the 12th century!
Among the most popular religious sites in Montenegro is Our Lady of the Rocks, a Roman Catholic church that is located on a hill that overlooks the famous Bay of Kotor.
7. Medieval Town of Budva
Budva is a medieval town in Montenegro that's famous for its historic and cultural sites. It features the "Old Town" (Stari Grad), where you will find the churches of the Holy Trinity and San Juan, along with plenty of cafes, restaurants, and shops.
Also worth visiting in Budva is the Citadel, a fortress that was originally built in 840, before undergoing structural changes over the centuries. As the name suggests, the Citadel was built for defensive purposes during earlier times.
When you go to Budva, another landmark that locals may show you is the Ballerina, a bronze sculpture of a graceful dancer. It was created by an artist who was inspired by a local legend. There was a woman — a dancer — who used to wait everyday for her lover. Unfortunately, the man — a sailor — never returned. Still, despite the sad story behind it, many believe that touching or rubbing the ballerina sculpture would bring good luck!
8. Montenegrin Cuisine
Montenegrin cuisine may be described as Mediterranean cooking combined with Italian as well as local highland cuisines. Being a coastal country, there are lots of seafood dishes, and most restaurants serve oysters, octopus, and different kinds of fish!
Local dishes also include different types of ćevapi (kebabs). Also worth trying out is the sarma, a type of cabbage roll filled with minced meat, and karađorđe vasnicla, which is a roll made of breaded veal and filled with cheese. Sounds delicious, indeed!
9. Montenegrin Wine
Of course, the best way to enjoy Montenegrin cuisine is to pair it with local wine. If you visit the southern part of the country, there are lots of vineyards, many of which carry out centuries-old traditions in wine-making. Two of the most popular Montenegrin wine brands are Krstac and Vranac, so be sure to try these out when you come for a visit!
10. Friendly Locals
The people of Montenegro are generally friendly and laid-back; they will not hesitate to greet you with a smile. Not everyone speaks English, though, so it's worth learning a few basic words and greetings in the local language. Ultimately, you will find that Montenegrins are a warm-hearted people who love life and have a great sense of humour.
As you can see, there are many good reasons why you should consider including Montenegro in your itinerary. But before you make any holiday plans, be sure to check the requirements needed to be able to enter the country. In addition, here are some tips for traveling light and smart on your next vacation!