Those of you who are planning to travel to a new destination, check out this travel experience by one of our contributors. Filipino travel blogger, Alex of DoThingsSolo, of shares his adventure travelling from Dubai to Montenegro, a country located in Southeastern Europe.
He took a 6-hour direct flight from Dubai to Tivat, Montenegro which is available only during summer season via flydubai (July 1 to September 6).
One thing to note is that Filipinos (and possibly other nationalities) with UAE residence visa are allowed free visa if you stay a maximum of 10 days (please check with your travel agency/check with the embassy for updated info).
It's quite interesting because not many people may have heard about this country and what it offers tourists. Let this beginner guide be your reference when it comes to the activities you can do as a traveller if this is your first time in Montenegro.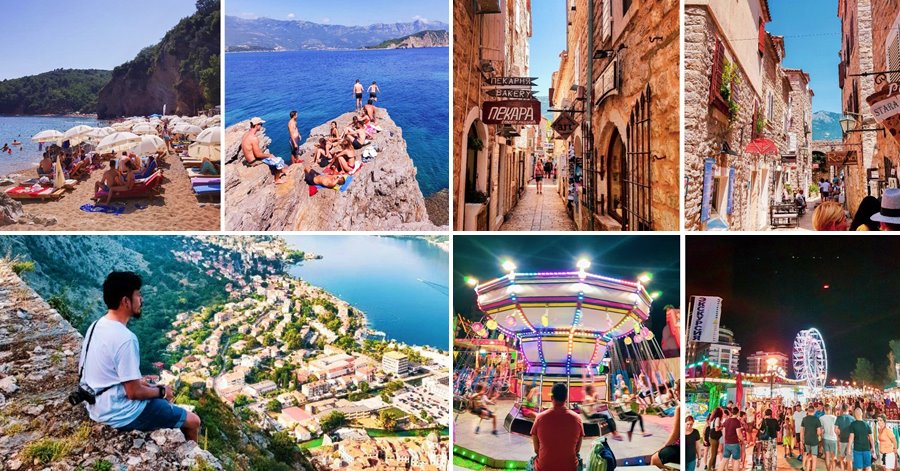 Dubai OFW Travels from Dubai to Tivat, Montenegro: 1 Week in Montenegro
Planning of a week getaway that's a short flight away from Dubai? Montenegro is probably the place you're looking for. I have spent a week in Montenegro and only spent 1,500 AED (excluding airfare).
Montenegro is a sovereign state in Southeastern Europe. It has a coast on the Adriatic Sea to the southwest and is bordered by Croatia to the west, Bosnia and Herzegovina to the northwest, Serbia to the northeast, Kosovo to the east and Albania to the southeast. Its capital and largest city is Podgorica, while Cetinje is designated as the Old Royal Capital.
VISA REQUIREMENTS – No Visa for Pinoys with UAE Residence Staying Less than 10 Days
I arrived at the very small Tivat airport. Filipinos that have UAE residence visa don't require a tourist visa if you're only staying for maximum of 10 days. For other nationalities, you can check through this link from the Emirates website. I discovered this link through a friend who works for an airline and it's really useful.
Airport Taxi from Tivat Airport to Kotor
I took a taxi from Tivat airport to Kotor. Okay, you have be very careful in choosing the taxi. The first taxi driver I asked was trying to charge me for 35 Euros while the second one was trying to charge me 80 Euros which really shocked me. So be careful. I know this happens almost in every country that's why you need to do some research few days or weeks before your arrival to find some helpful tips and advises.
So I walked few meters away from the airport and found one driver who's only charging for 15 Euros. If you can haggle and reduce the price to 10 Euros then good. It will take you about 30 minutes to reach Kotor depending on the traffic.
Day 1: Checking in my Accommodation in Kotor Old Town
I checked in at the Old Town Youth Hostel which is literally inside the Kotor Old Town. The Old Town is contained within the city walls and a well preserved and restored medieval cityscape with notable buildings including the Cathedral of Saint Tryphon (built in 1166).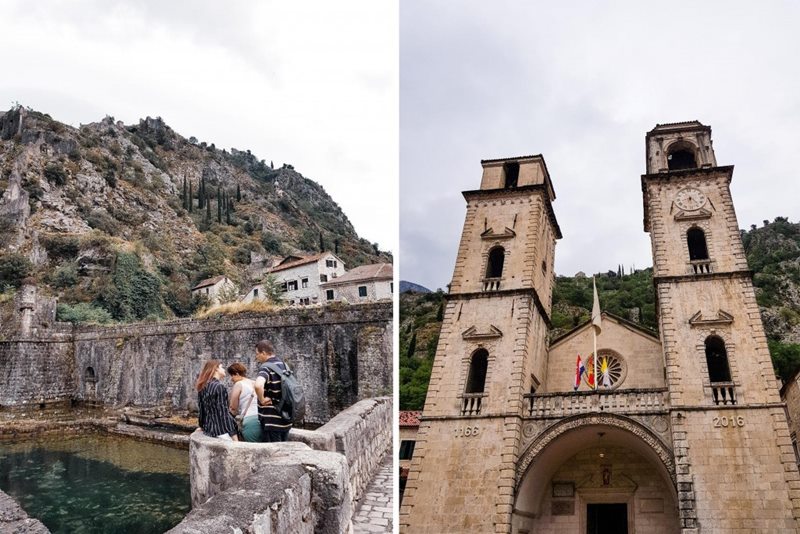 On my first night I walked around the Old Town to get familiar with the place and to see my options of where to eat and which offers the cheapest treats. Outside the Old Town was the Kotor Bay where cruises dock almost everyday.
Day 2: Walking Tour & Boat Cruise
Then morning the next day, I joined the Hostel's free walking tour to learn a bit about the history of the place.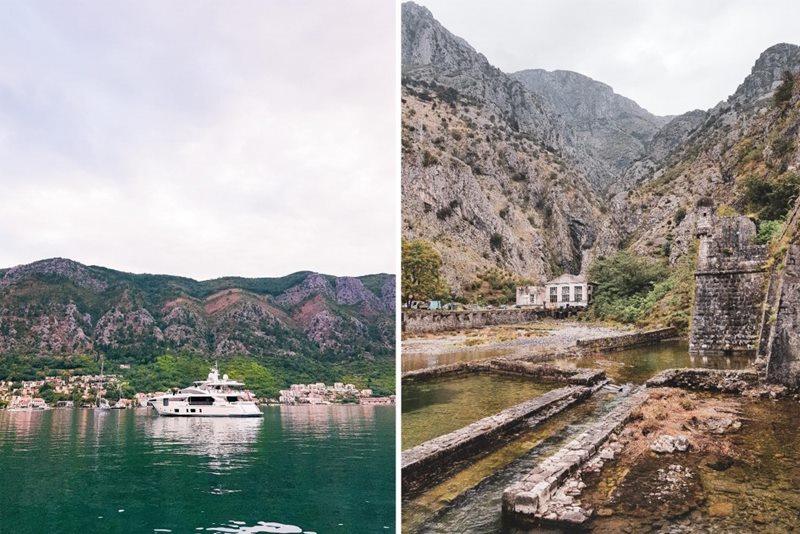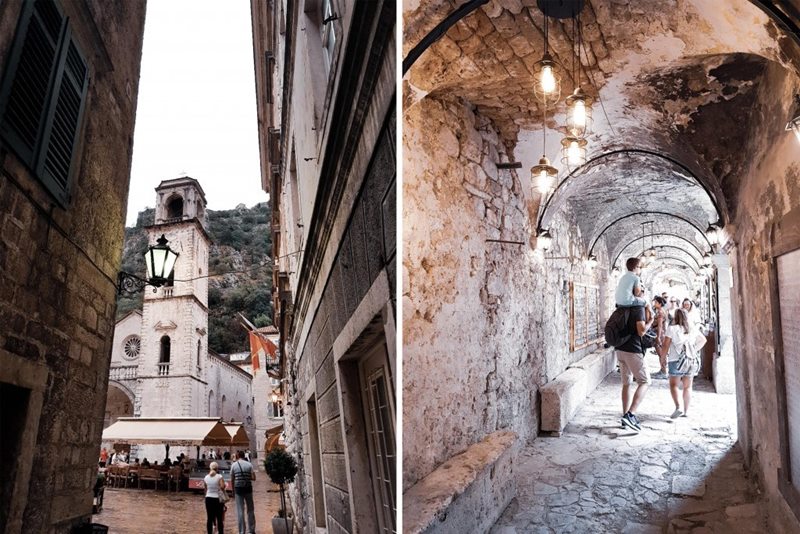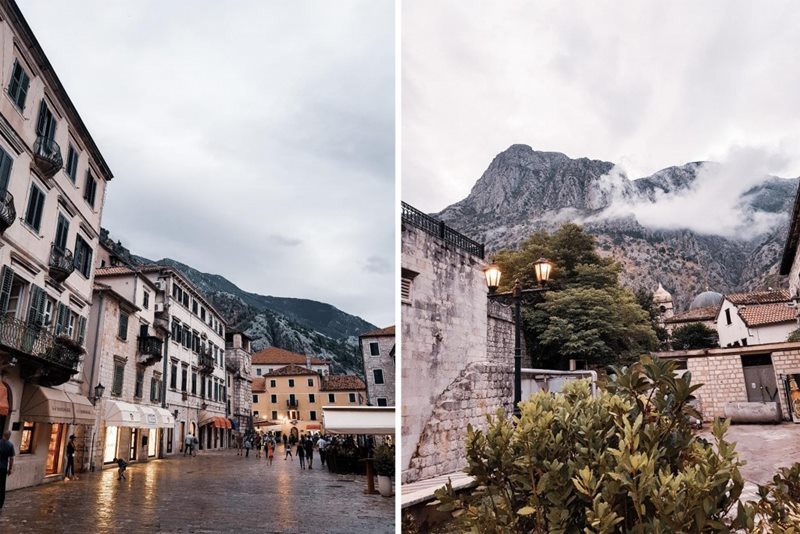 In the afternoon on that same day, the Hostel arranged a free booze cruise. I still couldn't understand why it's free! Though you can bring extra booze yourself. There is a supermarket nearby where you can buy 4 cans of beer for 4 Euros.
We were forced to drink their traditional drink which is Rakija mixed with some kind of juice. The alcohol content of Rakija is normally 40%. They will put a helmet on you, hit it with a glass filled with Rakija and you have to drink it as fast as you can. They said you should never refuse it unless your religion doesn't allow you to drink.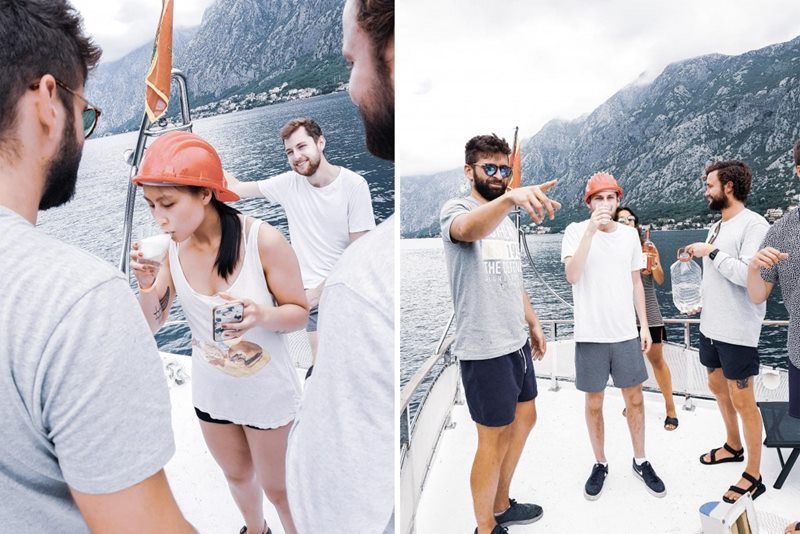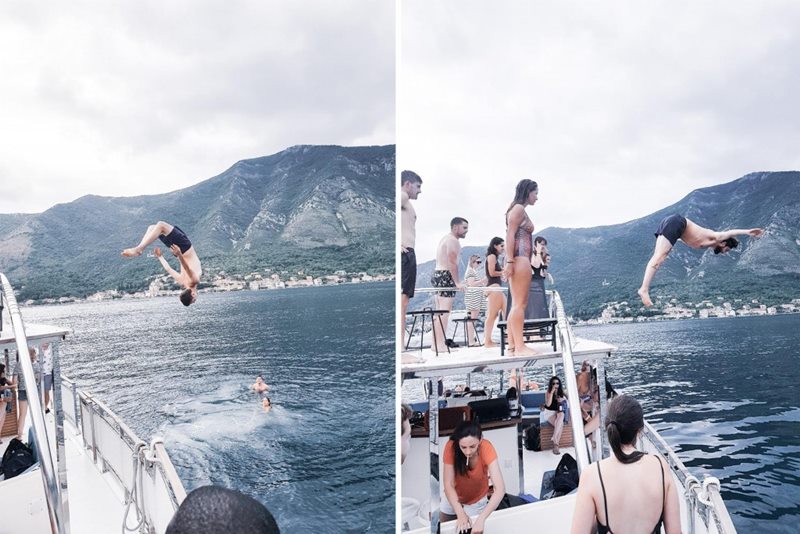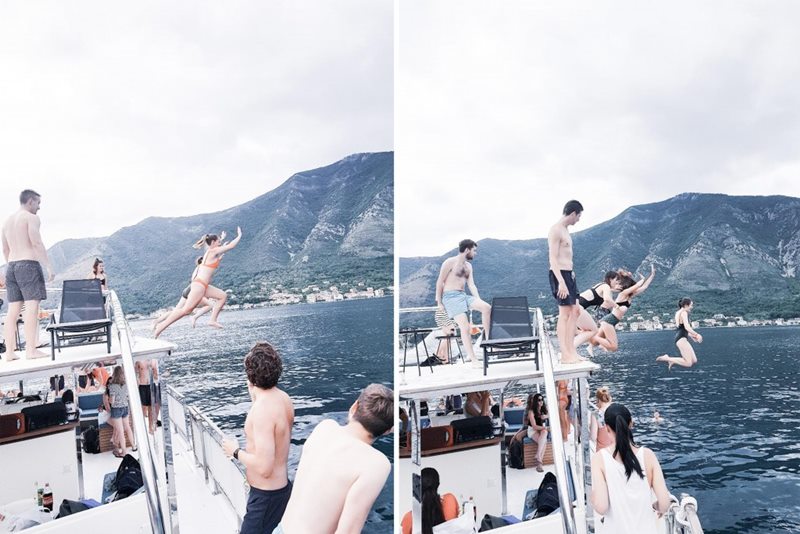 Day 3: St. John Fortress
I decided to climb up to the St. John Fortress on the next day. It is situated above the bulwarks of the Kotor's Old Town offering magnificent view of the Kotor Bay.
Here's a very important tip. The entrance is 8 Euros but if you go there before 8am or after 8pm when no one is at the gate, it's FREE. Take note of this as it will save you 8 Euros. That's enough money for a decent meal. And don't forget to bring rubber shoes.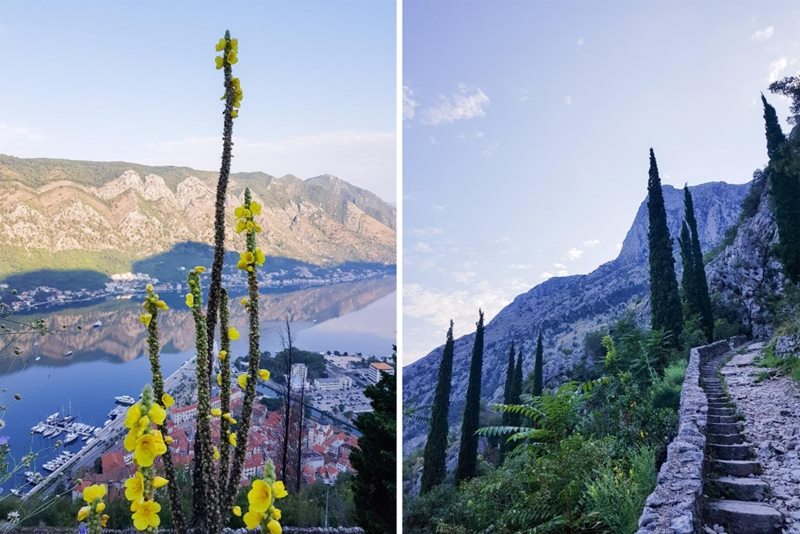 Day 4: The Great Montenegro Tour
During the next day, I booked The Great Montenegro Tour. By the way, you get 10% discount when you have the Kotor Pass. From 44 Euros, you'll only need to pay 39. You'll get a Kotor Pass when you stay in Old Town Youth Hostel.
It was a 12-hour tour. They took us to Montenegro's most amazing landscapes and their most famous attractions in different cities.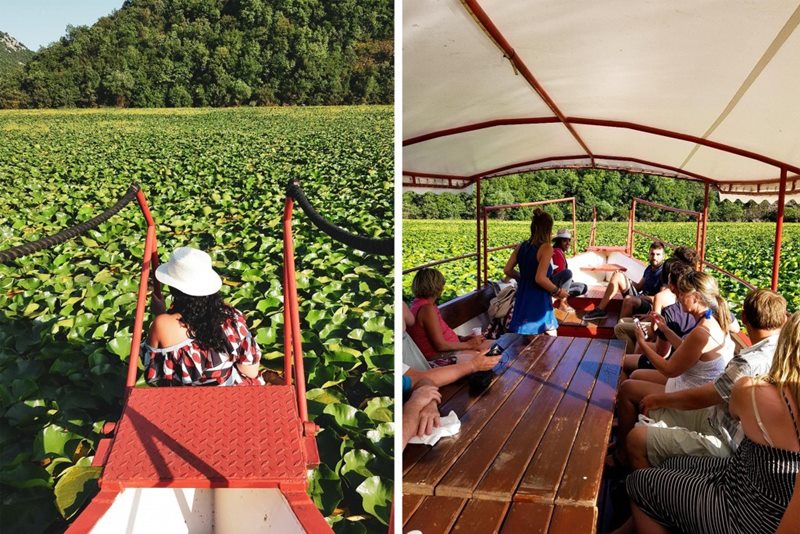 This is also where I met a new friend, Seo Jae Bin. Annyeong Seo Jae Bin! He is from South Korea but doesn't like EXO. Haha. We talked about how I like Korean food and other things about Korea. We had some deep conversation and he mentioned that he saved money from working while on a school-semester-break so he can travel across Europe by himself. I could tell that he is a really good man and he promised that he will be my tour guide when I go to Korea.
I always try to make new friends whenever I travel. That's probably the best thing when you travel. You meet a lot of people from all walks of life. So don't be afraid to reach out and make new friends.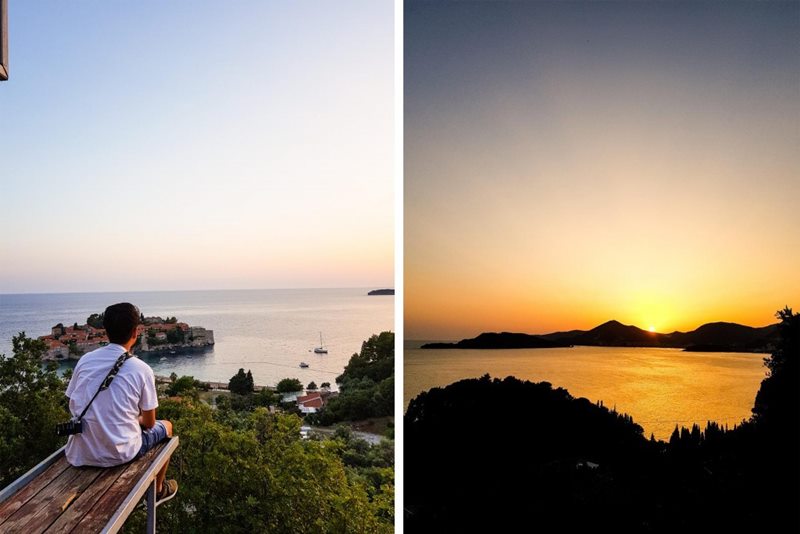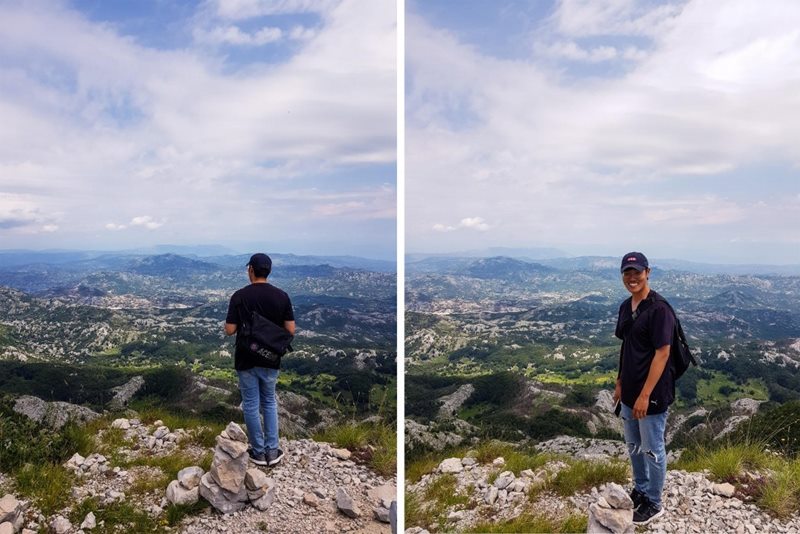 Day 5: Travel from Kotor to Budva
The next day I took a bus from Kotor bound to Budva. The bus station is literally just 3 minutes walk from Kotor Old Town. If you are a person who loves night life and beaches, you can choose to spend more time in Budva. Bus fare is 4 Euros and is a 30-minute ride.
When I reached Budva bus station, I walked for about 20 minutes to reach Freedom Hostel 2. It is located inside the Budva Old Town. I saw familiar faces, few people who were in the same Hostel back in Kotor. We were delighted to see each other again. Had a small talk before I decided to go out for a walk.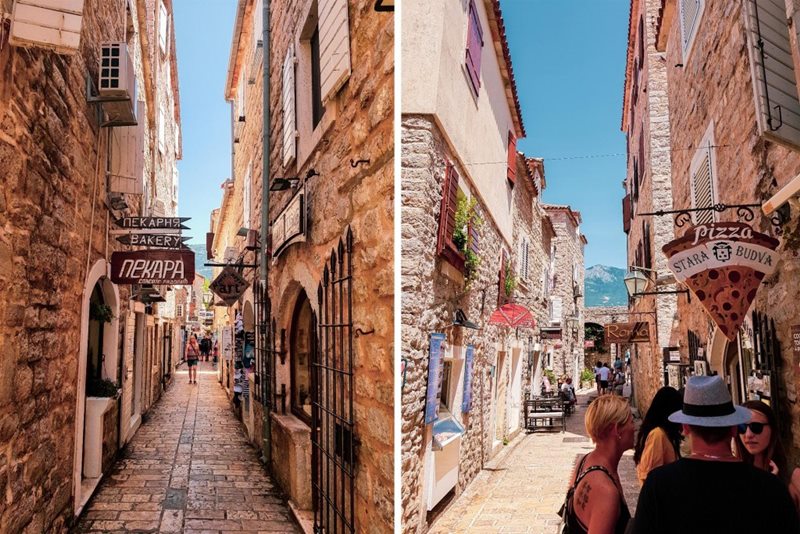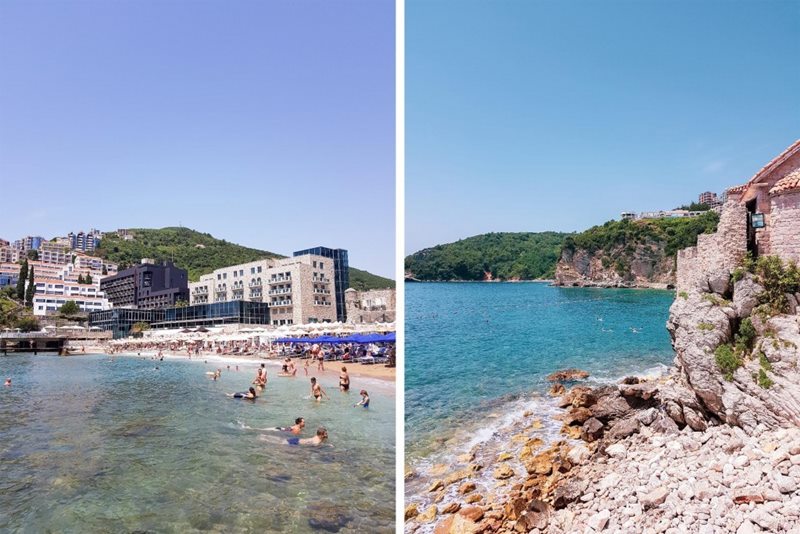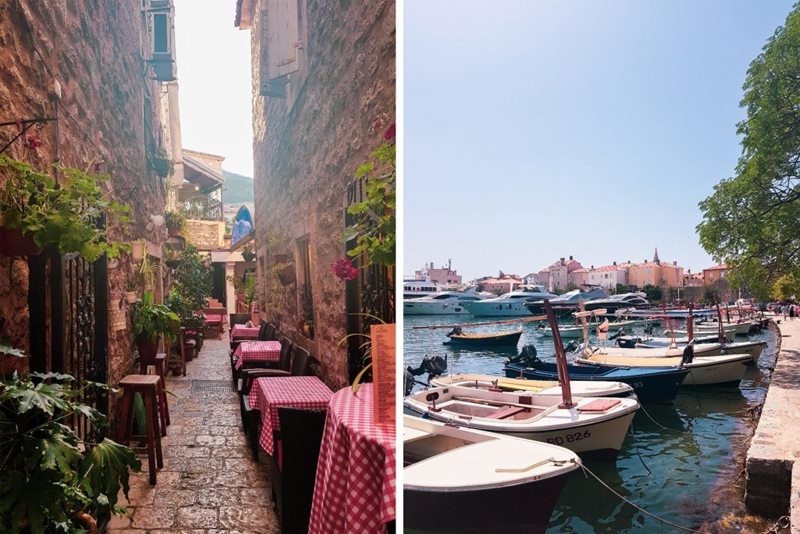 There are plenty of activities in Budva. There's cruise ride, parasailing, bungee jumping, fishing, scuba diving and other usual beach stuff. I went swimming and joined some locals jump off the cliff. It's something that you definitely shouldn't miss.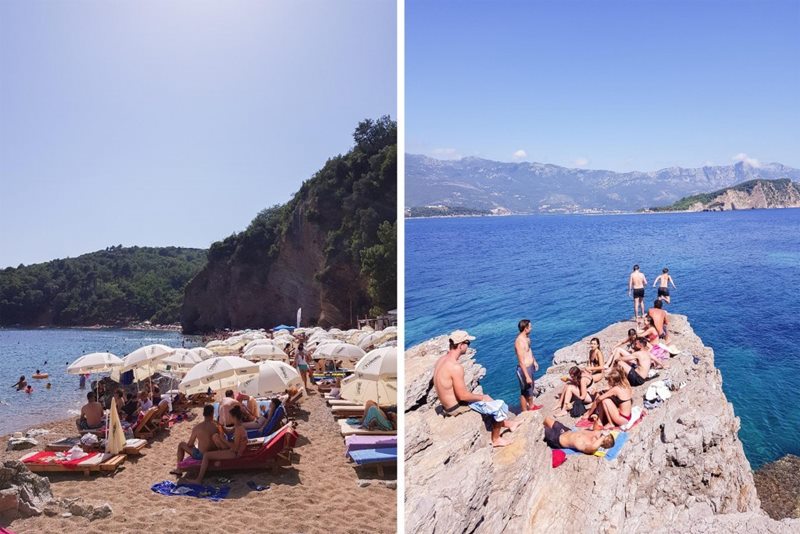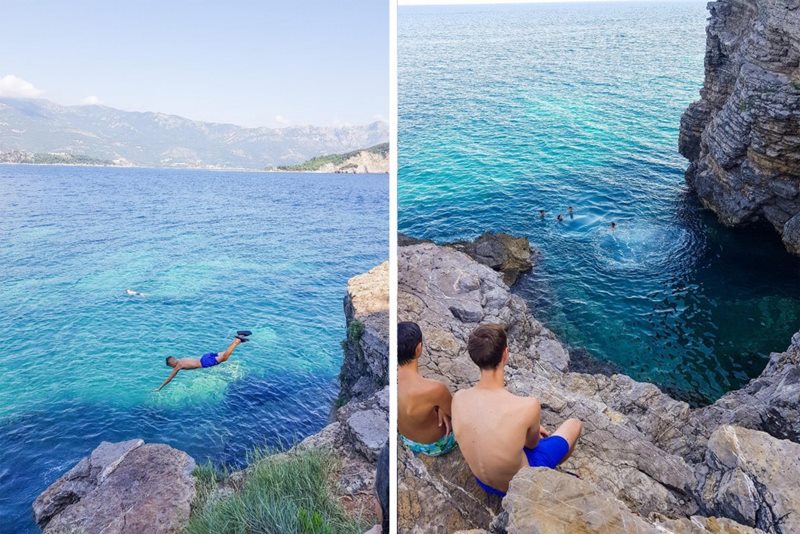 Nightlife in Budva is very much alive that both kids and adults will enjoy. Clubs, night market and carnival are open until the morning. These are just along the beach side.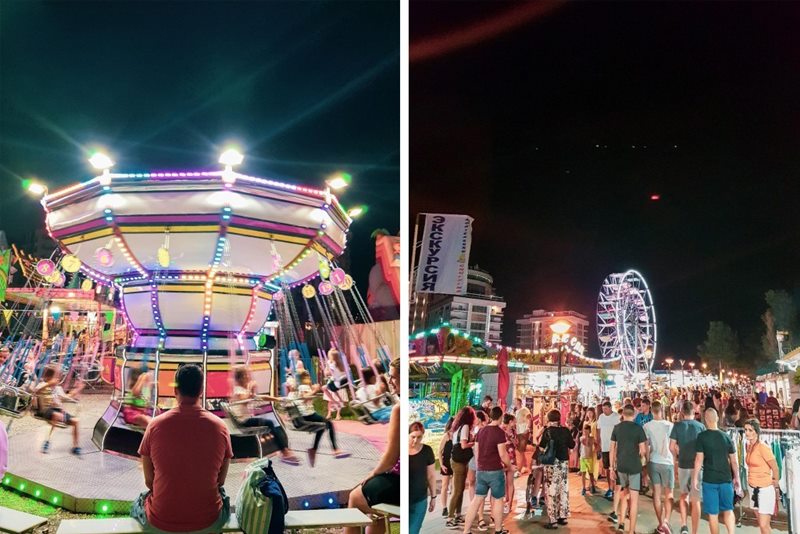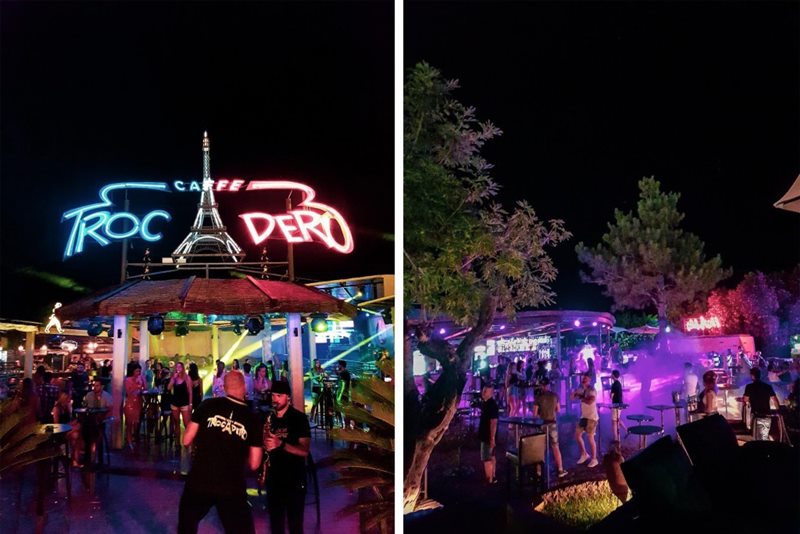 Food Trip in Montenegro
FOOD PRICES! These are the food I tried myself. I find most meals a bit pricey so these pictures will give you an idea on how you're gonna spend your money wisely. By the way, a small bottle of coke is 2.5 euros which blew my mind. Like how in the world is it more expensive than a glass of wine or a beer?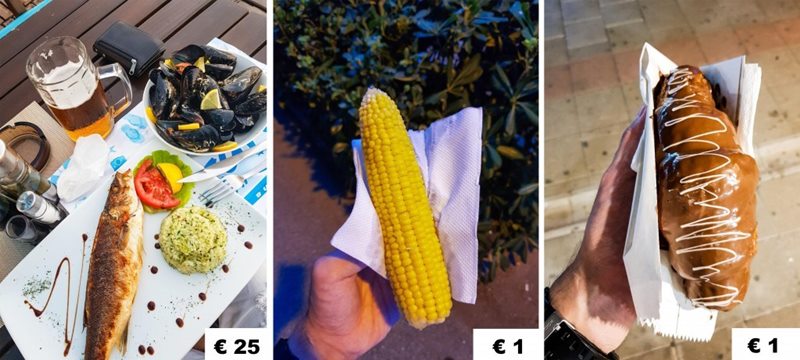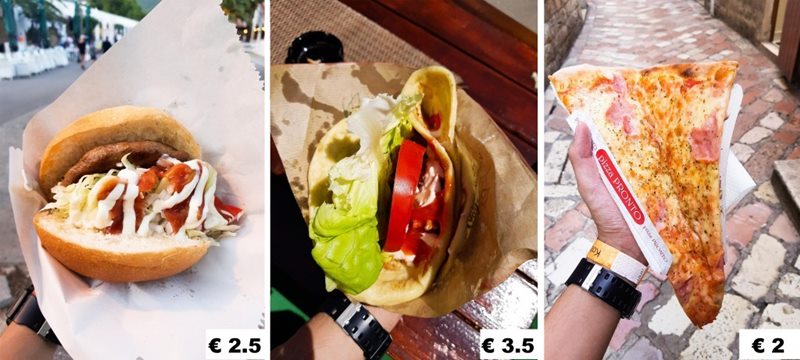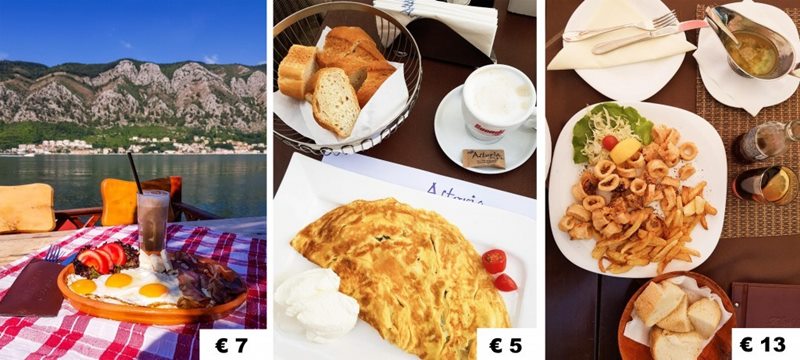 Traveling as a Filipino in Montenegro
I noticed that there's a very small presence of Asians there. And it actually almost felt like I was the only Filipino in the whole Montenegro. I remember a German guy asked me where I am from and when I said that I'm from the Philippines, his reply was: Oh wow that's new. I have never met anyone from the Philippines here before. Which I think is true. Been trying hard to find Filipinos but failed miserably that's why I struggled to blend in at first but got used to it eventually. Montenegro is probably not on the Travel List of a lot of Asians but I think it's about time to add it. Montenegro is a hidden gem of Southeastern Europe that's just waiting for you to discover.
I bought souvenirs and chocolates on the final day. There are plenty of shops around Budva so just walk around and try to find the shop that offers the cheapest ones. My flight was 5:40PM so I left the Hostel at around 3pm. The Hostel can help you arrange an airport transfer for 20 Euros (per trip). If there are other people who have the same flight schedule as you, you can share the ride with them and the fare will be equally divided.
There are still places that I didn't get to see and things that I didn't get to try. Well at least I have more reasons to come back. See you again soon, Montenegro.
Travel Tips
I'm leaving 10 tips that you will definitely find useful.
1. Bring rubber shoes. You're gonna need them when you climb up the Fortress.
2. For your chargers, bring 2 pins plug.
3. Don't book any tour online. It's cheaper when you're there.
4. If you're coming during summer, bring loads of sunscreen.
5. Find a taxi from Tivat to Kotor that's worth 10-15 Euros only.
6. Don't forget to do The Great Montenegro Tour. It will take you to Montenegro's main attractions in one day.
7. Stay at Old Town Youth Hostel. It will give you discount to amazing tours, shops and restaurants. They also arrange FREE walking tour and FREE booze cruise.
8. Climb up the fortress before 8am or after 8pm and it's free. Normal fee is 8 Euros.
9. Buy water, booze and snacks from a nearby supermarket. It will save you loads of Euros.
10. Don't ever miss the cliff jumping in Budva.
____
"You don't have to be rich to travel the world."
---
About the Author: Alexson Ramirez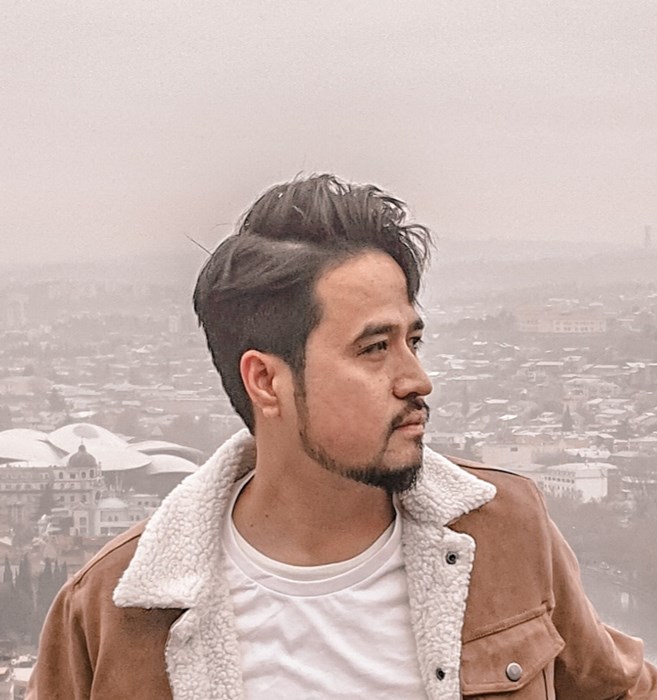 Alexson Ramirez is an Overseas Filipino Worker (OFW) in Dubai. His dream is to become a digital nomad and to travel the world.
When he was young, one morning, he suddenly woke up with bell's palsy. That's when he started to stay away from people. He spent his childhood mostly at home watching TV. And at school, he became a loner. He always wondered of what would happen to him after studying. And here he is now.. travelling solo to meet new friends across the globe.
Follow him on social media, FB: @dothingssolo, IG: @alexsonramirez, Blog: dothingssolo.com
---
Share your thoughts. Contribute an article to DubaiOFW.com
Want to publish your experience? Share your everyday stories, food trips, travel, photo stories, or tips in Dubai to our growing community. More information here – Become a Dubai OFW Contributor