With the types of projects and initiatives slated to reach completion in Dubai in the coming years, it can be said that the emirate is a hotbed of innovation and technology.
ALSO READ: World's First Nature-inspired Mall Opens Carrefour Hypermarket
One of the key topics that are hotly being discussed throughout the world today is environmental conservation and management. When we talk about environmental conservation, we also need to address the growing demand for renewable or "clean and green" energy. That being said, governments all over the world are exploring new ways on how to maximize renewable sources of energy to benefit their jurisdictions.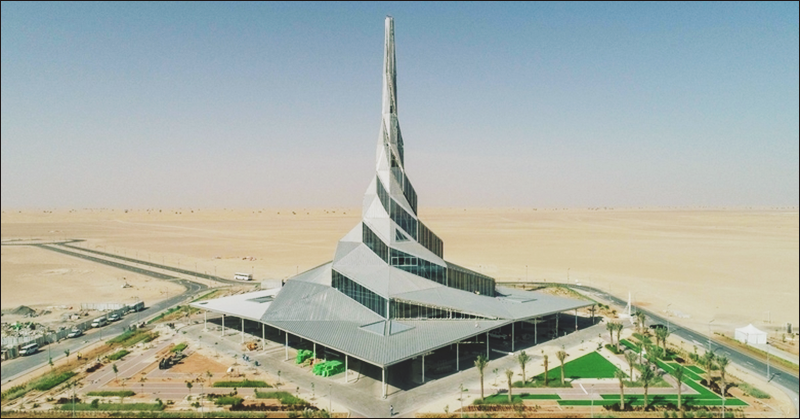 [WATCH] A Tour at the New Solar-Powered Innovation Centre in Dubai
In this regard, a new Dubai attraction is rapidly taking shape – which is also part of the world's largest single-site solar park, as shared in a report by the Khaleej Times.
Saeed Mohammed Al Tayer, MD and CEO of Dubai Electricity and Water Authority (DEWA), visited the Innovation Centre project, as part of the review of the progress of DEWA's strategic projects.
To date, the new facility is the largest single-site solar park in the world based on the Independent Power Producer (IPP) model, with a capacity of 5,000 megawatts (MW) by 2030 and total investments worth AED 50 billion.
During his visit, Al Tayer was updated by representatives working on the project about its progress, and he emphasised the need to commit to the highest standards of security, health, safety, and quality.
Saeed Al Tayer reviews progress of Innovation Centre project, part of the Mohammed bin Rashid Al Maktoum Solar Park, to review the progress of @DEWAOfficial's strategic projects. #Dubai
https://t.co/hGNizdwM9y pic.twitter.com/bSkPtvcQ9B

— Dubai Media Office (@DXBMediaOffice) May 25, 2019
The new facility houses an exhibition on solar power and renewable energy to attract individuals, tourists, university students, schools, and businesses.
Moreover, the facility will also host a permanent conference centre for events, conferences, business meetings, training courses, and meetings about solar and renewable energy and other green initiatives and sustainable activities.
The creation of the Innovation Centre at the solar park is part of DEWA's efforts to promote the latest solar and clean energy technologies. Through the new centre, DEWA will be able show its achievements in renewable energy and sustainability, as well as the Dubai Clean Energy Strategy 2050, to diversify the energy mix and supply 75 percent of Dubai's total power output from clean energy by 2050.
The Innovation Centre aims to enhance the nation's energy capabilities and develop a competitive advantage for Dubai. The centre will also show renewable energy technologies and support the development of its sector in the region; raise awareness of climate change and sustainable energy; produce interactive private presentations and educational trips for guests; and educate people about solar power.
The four-storey building spans 4,000 square metres and is approximately 90 metres high.
ALSO READ:  UAE to Begin Construction of World's First Skyrail Transit System