The Abu Dhabi government has announced a new set of entry guidelines for residents and visitors to the Emirati capital starting Sept 5.
In a tweet posted by the Abu Dhabi Government Media Office on Friday, it bared, "In line with efforts to expand testing for the early detection of COVID-19 infections, Abu Dhabi Emergency, Crisis and Disasters Committee has updated procedures for entering Abu Dhabi emirate."
New Entry Guidelines Revealed for Entry to Abu Dhabi Starting Sept 5
The update said that starting Saturday, September 5th, residents and visitors can enter the emirate of Abu Dhabi within 48 hours of receiving a negative PCR or DPI test result.
The statement also clarified that DPI test results no longer require a PCR test as a prerequisite.
Moreover, those who are staying for six consecutive days or more within Abu Dhabi "must now take a PCR test on the sixth day of each visit, in order to protect the health and safety of the community."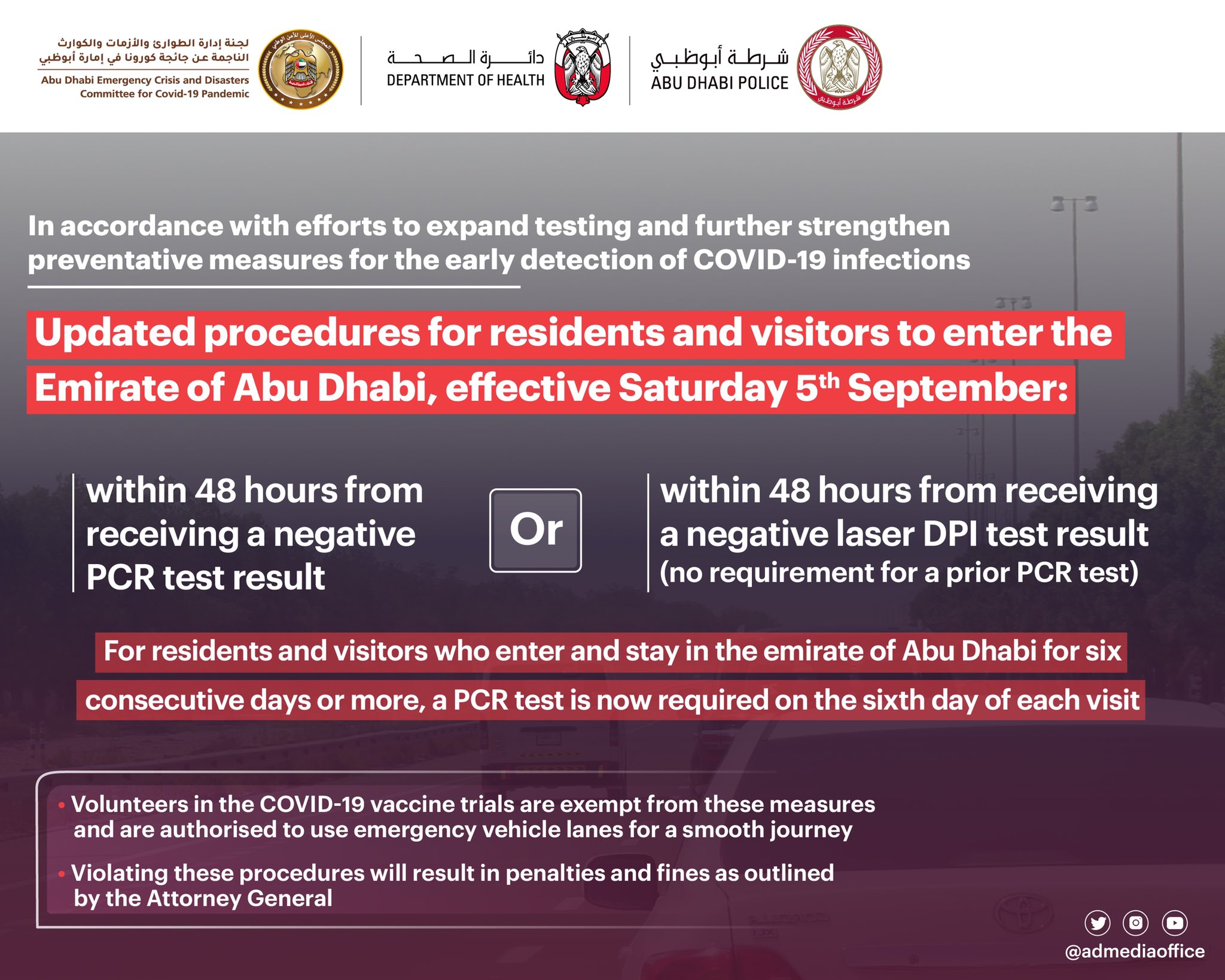 The rapid laser test costs AED 50 and the PCR swab is priced at AED 370.
Entry restrictions in Abu Dhabi have been put into effect since June 2 to curb the spread of the virus within communities.
ALSO READ: Dubai Authorities to Handle Cases of Jobless Residents with Fines to Return to their Home Countries – Top Ranking Official