We have previously talked about Filipino restaurants that you can visit, right here in Dubai, especially when you are craving for your favourite Pinoy food. This time around, we'd like to share about a bakery that specializes in Filipino cakes and pastries. Yum!!!
Sweet Indulgence bakes Filipino specialty cakes and desserts, bringing you a "sweet taste of home" that you can enjoy while staying here in Dubai. The bakery has two branches, one in Al Nahda and another in Al Karama.
Aside from their physical shops, you can also conveniently order sweet and delicious treats for delivery as they currently deliver to Dubai and Sharjah. Keep on reading to know more about its yummy treats!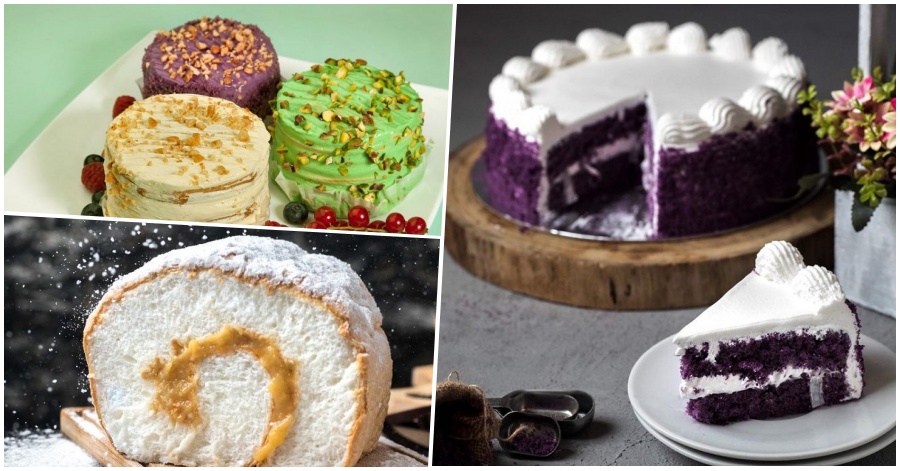 Enjoy Filipino Cakes and Desserts at Sweet Indulgence
Almost a decade ago, Sweet Indulgence opened its first branch at Al Nahda in November 2010. Since then, the bakery has been offering customers their favourite Filipino cakes and pastries, all prepared from the finest ingredients, baked daily, and served fresh from the oven!
The bakery serves different cakes, like Blueberry Cheesecake and Super Moist Chocolate Cake. Likewise, it offers Filipino specialty cakes, including Brazo de Mercedez, Cashew Sansrival, Choco Sylvannas, Custard Ube Cake, Pandan Cake, and Ube Macapuno Cake.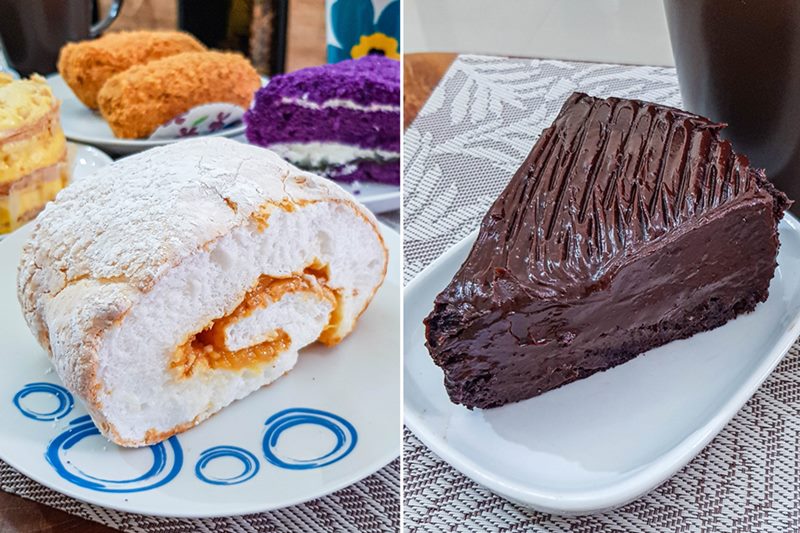 Sweet Indulgence also offers a wide array of pastries and desserts: Buchi Balls, Buttered Puto, Egg Pie, Leche Flan, Macapuno Pie, and Pandesal (in plain, cheese, and ube flavour). You can pair these with either a hot drink (Cafe Latte or Cappuccino, anyone?) or a cool treat like Iced Coffee, Iced Chocolate, Banana Shake, or Avocado Shake. Awesome!
Notably, the bakery also serves rice meals, including all-day Pinoy breakfast favourites like tapsilog and tosilog. Of course, you shouldn't miss their Special Halo-Halo, a Filipino dessert consisting of beans, langka, ube, and other ingredients mixed into one delicious treat!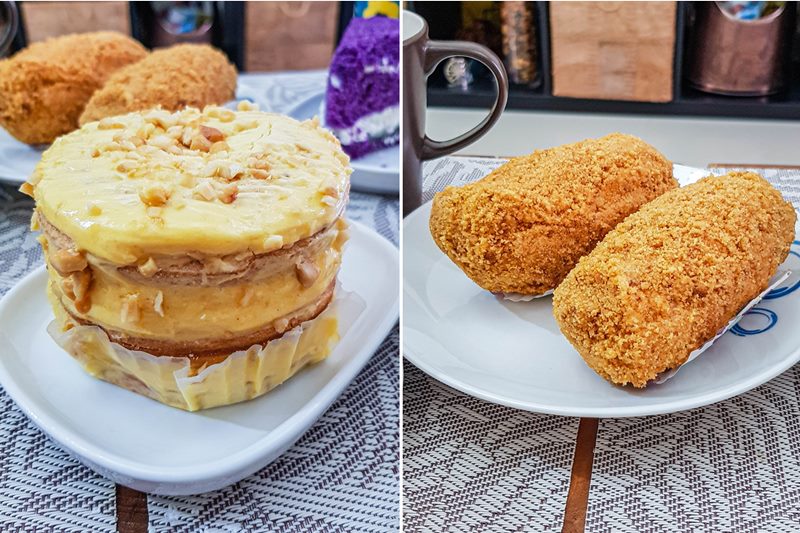 Opening Hours and Prices
Sweet Indulgence's Al Nahda Branch is open from 10:00 am to 11:00 pm every Sunday to Wednesday, and from 10:00 am to 12:00 am every Thursday to Saturday. Meanwhile, the branch at Al Karama is open everyday, from 12:30 pm to 10:30 pm.
As for the prices, here's a look at some of the bakery's top-sellers:
Ube Macapuno Cake – AED 95 (Large) / AED 63 (Medium) / AED 13 (Slice)
Cashew Sansrival – AED 95 (Large) / AED 63 (Medium)
Ube Roll – AED 37 (Medium) / AED 13 (Small)
Yema Roll – AED 37 (Medium) / AED 13 (Small)
Coffee Sansrival – AED 16 (Small)
Pistachio Sansrival – AED 16 (Small)
Chewy Moist Brownie – AED 5.50 (Per Piece)
Black Forest Bar – AED 5.50 (Per Piece)
Caramel Bar – AED 5.50 (Per Piece)
In addition, the bakery also makes customized cakes. Just be sure to place your order at least two days beforehand!
Contact Information – Sweet Indulgence House of Cakes
Address: Shop 6, Platinum Business Center, Baghdad St, Al Nahda 2 (Al Nahda Branch) / Shop 10, Al Shaya Building behind Park Regis Hotel (Al Karama Branch)
Telephone: +971 4220 4786 (Al Nahda Branch) / +971 4 388 5444 (Al Karama Branch)
Email: info@sweetindulgence.com
Website: https://www.sweetindulgence.com/
Instagram: https://www.instagram.com/sweetindulgenceuae/
Facebook: https://www.facebook.com/sweetindulgenceuae/
Google Maps:
Video: Sweet Indulgence's Cakes and Pastries
Check out this mouth-watering video featuring some of Sweet Indulgence's specialty cakes, as featured on their Facebook page:
If you are craving for your favourite Filipino cake or dessert, just head to Sweet Indulgence and grab yourself a piece! Better yet, why not get a whole cake to share with your friends!
Speaking of bread, one of the most popular Pinoy pastries right now is Ube Cheese Pandesal, a purple-yam flavoured bread with a delicious cheesy filling. If you're a home baker, you might want to try making it yourself by following this easy recipe!