Once again, the Filipino community in Dubai will be celebrating the Bayanihan Festival, and just like last year's event, it's going to be filled with lots of food, music, and festivities!
ALSO READ: How to Overcome Homesickness as an OFW
Dubbed as "Barrio Fiesta in Dubai – Bayanihan 2019," this year's celebration will be held on December 6, 2019 at Zabeel Park in Dubai. The event is spearheaded by the Bayanihan Festival 2019 Organising Committee, in coordination with TFC The Filipino Channel (ABS-CBN Middle East) and supported by the Philippine Consulate General in Dubai.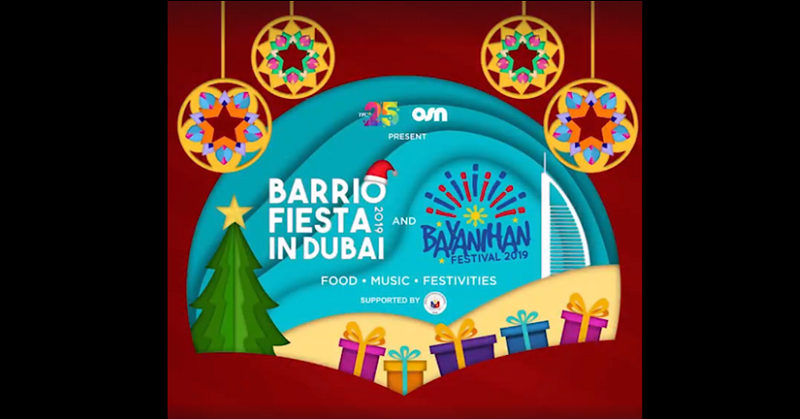 Barrio Fiesta for Pinoy Community in Dubai Launched
The event was announced during the aptly named "Kalembang" held last Thursday (October 3) at Pier 1, Chelsea Hotel, Satwa, Dubai. Details about Barrio Fiesta 2019 were revealed by the Bayanihan Festival Organising Committee led by Josie Conlu, Gulf Today reported.
Unlike previous Bayanihan Festivals, this year's event would have no competitions, except for the "Dakilang Bayani" Awards, which officially opened for nominations last Thursday.
Conlu shared that the Bayanihan Festival Organising Committee tied up with TFC so that the Barrio Fiesta in Dubai would be more celebratory for Filipinos living in Dubai, Sharjah, Ajman, Fujairah, Ras Al Khaima, and Umm Al Quwain.
As part of event preparations, the committee is planning to feature three Philippine-based artists, to be led by Yeng Constantino. "So it is like watching three concerts in one night," Conlu stated.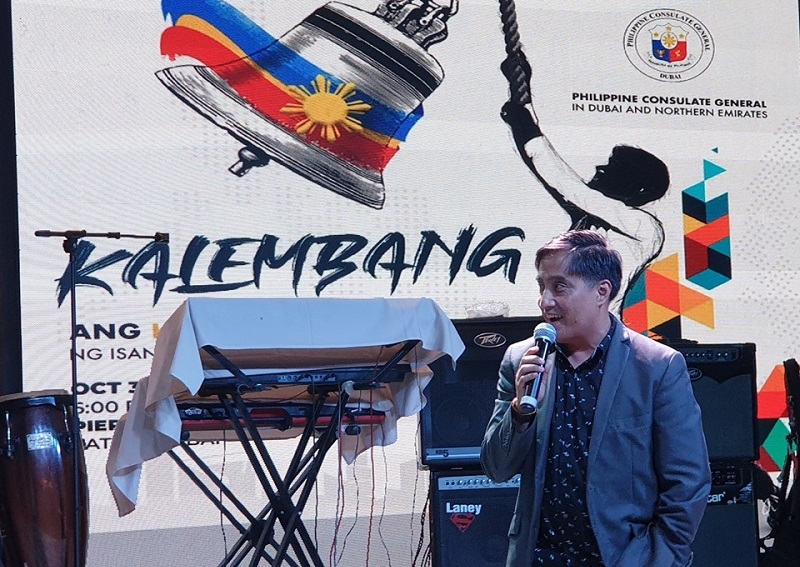 Meanwhile, the managing director of TFC-Middle East/Europe/Africa, Joseph Arnie Garcia, explained that the event in Dubai would be patterned after the "Barrio Fiesta" held in London, which usually gathers 32,000 Filipinos, their families, and friends for a weekend every July.
Garcia said that the Barrio Fiesta has long been a tradition in the United Kingdom, especially in London, where it has been held for 35 years. They are hoping to do the same in Dubai, where they are aiming to gather at least 52,000 attendees.
The Barrio Fiesta in Dubai – Bayanihan 2019 would include several sub-events, namely:
Baile Pinoy Ball (Ballroom Dancing)
Likha (Creation) Fashion Show;
Parol & Palamuti sa Pasko (Chrismtmas Lantern & Decor for Christmas);
Parada ng Kakanin (Rice Cakes Parade);
Pinoy Super Voice (Singing Segment)l
Reina dela Fiesta (Queen of the Night);
Sayaw Kontemporaryo (Modern Dance); and
Yugyugan Na (Dance Party).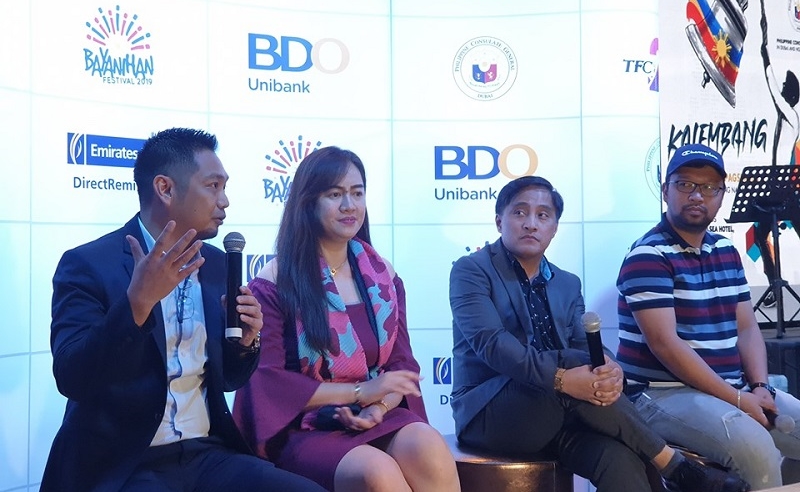 Further details about the gathering will be announced soon, so stay tuned!
WHAT: Barrio Fiesta in Dubai
WHERE: December 6, 2019
WHEN: Zabeel Park, Dubai
ALSO READ: Korooti VIP Discount Card for Filipinos and Expats
The Bayanihan Festival is a yearly event that gathers Filipinos across Dubai and the Northern Emirates. Let us take this opportunity to meet our fellow kabayans, join in the festivities, and simply have fun! On the other hand, if you are currently craving for some Pinoy dishes, here's a list of Filipino restaurants in Dubai that you can visit!