The bed bugs are still at it. I'm still getting problems with these nasty critters here in Dubai. It's a common problem with most of the city dwellers who stay in apartment flats in side these buildings. I am suffering from such a hassle and I'm getting irritated by the thought that these bed bugs are always around.
Living in Bur Dubai, It bothers me that I scratch my skin when I sleep. I get all sorts of rashes when I wake up because of the constant itching.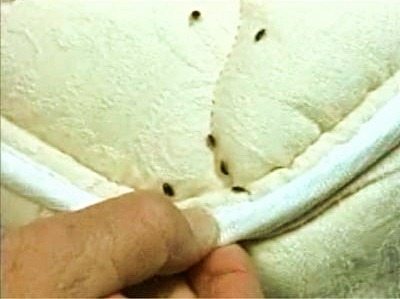 Bed Bugs in Dubai
Photo source: dubaicity.olx.ae
We already tried doing a general cleaning at home and somehow these creepy bloodsuckers have lessened. But I'm thinking that it's only a matter of time before they multiply again. Sheesh. I've never had this problem back in the Philippines, no matter how dirty the place was.
I was advised by a colleague to buy some Dettol liquid antiseptic and then put in a spray bottle and then spray the solution on the bed without diluting it with water. I have yet to try this bed bug solution. I am hoping that this will work so that I won't have to worry about these crawlers in Dubai again. For now, they are still at it.