There's no shortage of delectable and top-notch Spanish cuisine to savor in Dubai. With a plethora of exceptional Spanish restaurants gracing the city's culinary landscape, aficionados of authentic flavors are in for a treat. From charming tapas bars that transport you to the heart of Andalusia to upscale bodegas offering a fusion of traditional and contemporary dishes, Dubai's Spanish dining scene is a vibrant tapestry of tastes.
Whether you're craving the rich paellas of Valencia, the succulent grilled meats of the Basque Country, or the lively ambiance of a Spanish taverna, the city boasts an impressive array of options including, Sante Ria, Bebemos, and Urla, just to name a few. Let's explore a few examples that showcase the best Spanish culinary experiences Dubai has to offer.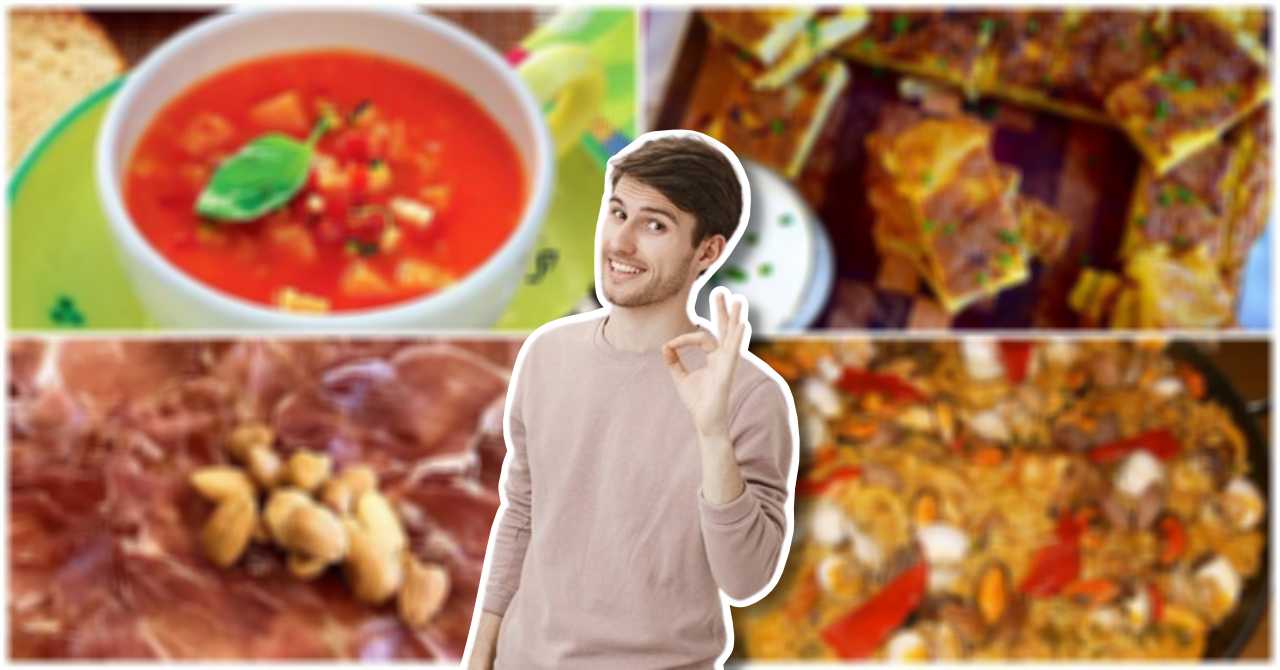 Exploring Spanish cuisine in Dubai offers more than just a delightful dining experience; it's an opportunity to journey through the rich tapestry of Spain's culinary history.
Rooted in simplicity and a deep connection to local resources, traditional Spanish fare reflects the essence of each region's ingredients and cultural heritage.
The geographic diversity of Spain, marked by its mountain ranges that once served as natural barriers, has contributed to a vast array of cooking styles and flavors, each influenced by the unique traditions of its respective region.
This culinary diversity is a reflection of Spain's historical evolution, as the country's formation from numerous small kingdoms led to the preservation of distinct culinary practices.
Today, many Spanish dishes still embrace centuries-old cooking methods and ingredients, connecting diners with a taste of history.
The interplay of influences, from the Roman and Arab legacies to European and American inspirations, has crafted a remarkable culinary mosaic.
What remains constant is Spain's dedication to freshness, abundance, and bold flavors—a gastronomic philosophy that Dubai's Spanish restaurants faithfully deliver.
1. Taperia
Address: JA Jebel Ali Beach Hotel Exit No – 13 شارع الشيخ زايد – Jebel Ali Freezone – Dubai – United Arab Emirates
Contact number: +97148145604
Google Map Location:
Taperia offers an idyllic retreat from Dubai's urban hustle, providing a serene escape complemented by impeccable service.
Nestled in a tranquil setting, it exudes a family-friendly ambiance for a delightful Spanish culinary experience.
The menu boasts a diverse array of well-crafted Tapas, including delicacies like Mojama and Papas Bravas.
The mains feature highlights like Rabo de toro and Octopus, while the evening culminates with indulgent desserts like Tarta de Santiago.
Chef Marco's creations and the staff's attentive service enhance the night, making Taperia's journey-worthy outing an irresistible choice for genuine Spanish flavors.
Address: Gate Village 6, DIFC Near – towards DIFC Parking – Dubai – United Arab Emirates
Contact number: +97143231833
Google Map Location:
BOCA stands as an illustrious cornerstone of Dubai's culinary landscape, earning global recognition and accolades, including prestigious sustainability awards from Michelin.
The restaurant's international acclaim is matched by its diverse offerings, evident in both its A La Carte Menu and remarkable Business Lunch.
Notably, BOCA's extensive selection of Vegan and Vegetarian options impressed many diners.
With a reputation for excellence, the staff and management consistently deliver exceptional service, solidifying BOCA's position as a top-tier dining destination within DIFC.
Address: Andaz Dubai The Palm – Dubai – United Arab Emirates
Contact number: +97145811281
Google Map Location:
La Coco, located at the Andaz Palm, stands out as a prime destination for experiencing Spanish cuisine in Dubai.
With stunning views of the palm, both indoor and outdoor seating options, and vibrant performances by dancers and musicians, the ambiance is nothing short of spectacular.
The energetic atmosphere sets the mood for dancing, complemented by delectable food and cocktails.
The popular sangria is a standout choice.
The restaurant's inviting vibe, marked by ever-smiling staff, resonates with patrons, and the return of IPA on happy hour adds to the delight.
Notable menu items include jumbo shrimps, burgers, and Margarita pizza, all contributing to an exceptional culinary experience.
Address: Lobby level The Westin – Dubai Marina – Dubai – United Arab Emirates
Contact number: +97145117373
Google Map Location:
El Sur stands as a captivating haven for experiencing authentic Spanish cuisine in Dubai.
Chef's artistry combined with the finest ingredients led to visually stunning and palate-pleasing dishes that engage all senses.
From the remarkable Lamb Parfait with Manchego Cheese to the unique Reverse Lamb Sandwich, each offering was a testament to contemporary Spanish culinary excellence.
The atmosphere, featuring terrace seating and a vibrant interior, complements the efficient and attentive staff, making El Sur an exceptional destination for savoring the flavors and aromas of Spain.
Address: Ground Floor, Kempinski Hotel, Mall of Emirates – Sheikh Zayed Rd – Dubai – United Arab Emirates
Contact number: +97144095888
Google Map Location:
Salero Tapas & Bodega, nestled within Kempinski Hotel Mall of the Emirates, offers a captivating Spanish culinary journey.
The restaurant's inviting ambiance, enriched by vibrant colors and rustic décor, sets the stage for an unforgettable experience.
The culinary team's evident pride is reflected in exceptional flavors and presentations.
With each dish, a delightful tribute to Spanish gastronomy unfolds, creating a symphony of flavors.
The staff's dedication and passion further elevate the experience, making guests feel truly valued.
Notable dishes include the Chicken Paella and an array of tapas.
An exceptional destination to savor authentic Spanish cuisine.
6. Mi Amie Dubai
Address: Level 1, Jumeirah Emirates Towers Hotel – Trade Centre – Trade Centre 2 – Dubai – United Arab Emirates
Contact number: +97143198567
Google Map Location:
Mi Amie Dubai, nestled atop the iconic Jumeirah Emirates Tower, offers an exceptional Spanish culinary experience with an unparalleled atmosphere.
The rooftop lounge boasts stunning views of the Museum of the Future, creating a romantic ambiance for dates or gatherings.
Chic decor and comfortable seating provide a relaxing setting to enjoy an extensive drinks menu featuring inventive cocktails and an impressive array of wines and spirits.
Their delectable small plates and appetizers encourage sharing, while attentive and knowledgeable staff elevate the dining experience.
With a perfect blend of lounge and house music and captivating live performances, Mi Amie Dubai captures the essence of Spanish cuisine in a breathtaking space.
7. Argentina Grill Palm
Address: West, Palm – Jumeirah – Dubai – United Arab Emirates
Contact number: +971545702626
Google Map Location:
Argentina Grill Palm is a favored Dubai destination for an authentic Argentinean culinary venture.
With a warm ambiance and outstanding service, guests are immersed in a traditional grill atmosphere upon entry.
The menu is expansive, showcasing a variety of dishes that satisfy diverse preferences, with the spotlight on perfectly grilled meats complemented by generous sides.
Reasonable prices and a cozy interior enhance the value, while live music fosters a lively environment.
The extensive wine list and attentive staff further elevate the experience.
Argentina Grill Palm stands as a top-choice eatery for those seeking genuine Argentinean flavors, exceptional service, and a welcoming setting.
Address: 6 street at sheraton grand hotel – Dubai – United Arab Emirates
Contact number: +97143333055
Google Map Location:
Nido Tapas Restaurant & Bar is a vibrant haven for those seeking an authentic Spanish culinary escapade.
With a perfect ambiance for friends or a romantic date, it offers a fusion of good music, delectable cuisine, and superb customer service.
The menu is a testament to their dedication, featuring a diverse array of traditional tapas bursting with rich flavors, perfectly complemented by a selection of wines.
Notably, their churros are a must-try delight.
The knowledgeable and friendly staff further elevate the experience, making Nido Tapas a prime destination to indulge in the world of Spanish cuisine.
Address: The First Collection at – Jumeirah Village Circle – 29th & 30th Floor – Street 30 – Dubai – United Arab Emirates
Contact number: +97142756630
Google Map Location:
Santè Ria stands out as a hidden gem for experiencing Spanish cuisine.
With delectable offerings spanning starters to desserts, the restaurant's Tres Leches dessert shines with a perfect balance of sweetness and exceptional flavor.
Each dish is a work of art, presented beautifully. The impeccable service by their staff, who adeptly suggest dishes and explain intricacies, ensures a friendly and attentive experience.
The inviting ambiance, adorned with neon lights and an elegant interior, along with a rooftop area for relaxation, cements Santè Ria as a must-visit destination.
Address: Vista Mare – Unit 7, Club – The Palm Jumeirah – Dubai – United Arab Emirates
Contact number: +97145708111
Google Map Location:
A must-visit for Spanish cuisine enthusiasts, Rumba Cuban Bar & Kitchen offers a delightful experience.
With friendly staff, live music, and a dance-worthy live band, the ambiance is lively and inviting.
Indulge in scrumptious tacos, guacamole, and ceviche, accompanied by a diverse range of unique cocktails.
The vibrant decor adds to the atmosphere, transporting guests to another world.
The option to enjoy both indoor and outdoor seating, complete with a beachside view for sunset, makes Rumba a captivating destination for an extended stay.
Address: Airport Rd – Garhoud – Dubai – United Arab Emirates
Contact number: +97147022455
Google Map Location:
A charming Spanish tapas haven in Dubai, Bebemos captivates with its cozy ambience and delectable offerings.
The menu boasts a variety of tapas delights, accompanied by an impressive selection of Japanese and Spanish beers, as well as an array of wines.
Highlights include the mouthwatering paella for two, tortilla de patatas, and croquetas.
While some dishes like the octopus missed the mark in terms of flavor and tenderness, the overall experience is enhanced by reasonable prices and an inviting atmosphere.
With its standout paella and diverse tapas selection, Bebemos is a must-visit for Spanish cuisine enthusiasts.
12. SEVILLE'S
Address: Wafi City Mall – 1st floor, Pyramids Building – Oud Metha Rd – Dubai – United Arab Emirates
Contact number: +97143244100
Google Map Location:
Seville's is a captivating destination for experiencing authentic Spanish cuisine in a serene atmosphere.
The restaurant offers a delightful blend of delicious food and welcoming staff.
The menu boasts tantalizing selections, including a heavenly array of Iberico cured meats, mouthwatering Croquetas de Jamon, and a standout Paella de Marisco with a medley of fresh seafood.
Their Sangria and Berry Mocktails are equally impressive.
Generous tapas portions and attentive service contribute to the dining experience.
A decade since the last visit revealed positive changes, making Seville's a highly recommended spot to savor traditional Spanish flavors that transport diners to the heart of Spain.
Address: Al Saef – 1st St – Barsha Heights – Dubai – United Arab Emirates
Contact number: +97142476688
Google Map Location:
A premier casual Spanish haven in Dubai, Lola Taberna Española offers an exceptional culinary journey.
Guests are treated to impeccably prepared dishes, including standout options like the richly flavorful Black Paella and the delightful Seafood Paella.
A must-try is their remarkable Calamari sandwich.
The ambiance is elevated by occasional live music performances, complementing the experience with drinks and energy.
The friendly staff and pristine setting leave a lasting positive impression.
Noteworthy is their value-packed Sunday brunch featuring delectable cold meats and abundant paella, perfect for a relaxed family outing.
Address: North Zone, Gate Avenue – Unit 07 – DIFC – Dubai – United Arab Emirates
Contact number: +971524869301
Google Map Location:
A haven for Spanish cuisine enthusiasts in Dubai, La Casa Del Tango stands out as an exceptional dining destination.
With a warm, attentive staff, this restaurant delivers an authentic and welcoming experience that resonates with diners.
The delectable menu, including flawlessly prepared steak, beef carpaccio, and mushroom soup, captivates taste buds.
A value-packed 3-course business lunch at AED 99 adds to the allure.
Elegance graces the atmosphere, accompanied by impressive Mojitos and desserts.
A culinary gem that embodies the essence of Spanish dining.
15. Nolo
Address: Dusit Thani Dubai – 24th – 133 Sheikh Zayed Rd – Trade Centre – DIFC – Dubai – United Arab Emirates
Contact number: +97143174515
Google Map Location:
NoLo presents an unparalleled Spanish culinary adventure in the heart of Dubai, boasting an inviting 70s-inspired atmosphere with jazz melodies and retro decor.
Perched on the 24th level of Dusit Thani hotel, the restaurant offers panoramic city views.
Guests can relish delectable healthy options, including standout dishes like Notso nigiri and shrimps taco.
The warm and cozy ambiance is complemented by attentive staff with excellent service.
An extensive selection of signature non-alcoholic beverages and engaging board games enhance the experience.
With an array of delectable chef's creations, NoLo emerges as a hidden gem for unforgettable dining with friends and family.
Address: Sheikh Mohammed bin Rashid Blvd – Downtown Dubai – Dubai – United Arab Emirates
Contact number: +97145476444
Google Map Location:
Asador de Aranda is a Spanish culinary gem not to be missed!
Experience perfection in every bite at this remarkable restaurant.
With flawlessly cooked meats and an inviting atmosphere, it's a true taste of Spain.
The staff's warmth adds to the charm, while exceptional dishes like paella and Chicken Croquettes tantalize the taste buds.
The attention to detail shines through, from the stunning presentation to the extensive wine selection.
Don't forget to indulge in the heavenly Churros.
Asador de Aranda isn't just a restaurant; it's a journey into Spanish gastronomy.
Address: Address Downtown Hotel – Sheikh Mohammed bin Rashid Blvd – Dubai – United Arab Emirates
Contact number: +971525545997
Google Map Location:
Urla Restaurant & Lounge is a standout destination for those seeking an extraordinary Spanish dining encounter.
With a captivating rooftop ambiance and melodic techno beats, the restaurant offers a unique and immersive experience. Attentive and courteous personnel contribute to a memorable visit.
The menu features meticulously prepared cocktails served in a thoughtfully progressive manner, accompanied by delightful appetizers like the Shrimp Kiss and King Crab Salad.
The evening is elevated by live performances.
Impeccable service and culinary expertise make Urla a must-visit for connoisseurs of fine dining.
Address: Jumeirah Creekside Hotel Al Garhoud,Near irish Village – Dubai – United Arab Emirates
Contact number: +971561340633
Google Map Location:
Espana Restaurant & Bar, situated within the upscale Jumeirah Creekside Hotel, offers an inviting and modern ambiance for experiencing Spanish cuisine.
The establishment impresses with its classy atmosphere, combining cleanliness and hip aesthetics.
Though the menu has evolved over time, maintaining quality remains a priority, reflected in delightful presentations and great flavors.
The venue provides a pocket-friendly dining experience given its caliber, complemented by refreshing drinks.
The spacious and comfortable private room adds an extra layer of allure.
For those seeking quality Spanish cuisine in an appealing environment, Espana stands as a fantastic choice, even for those less acquainted with Spanish fare.
Address: Icd Brookfield Place – 312 Al Mustaqbal St – First floor – Trade Centre – DIFC – Dubai – United Arab Emirates
Contact number: +97143951300
Google Map Location:
La Niña Dubai stands out as a must-visit for an exquisite Spanish culinary journey.
With a modern take on Iberian Latino cuisine, the restaurant offers a delightful twist to traditional flavors.
Guests are treated to a relaxing ambiance complemented by outstanding service, enhancing the overall dining experience. The captivating mosaic artwork on the walls adds to the restaurant's charm.
Valet parking and reservation options ensure a seamless visit.
The staff's warmth and expertise, along with a diverse menu, including delectable sweets, create a memorable dining adventure.
The presence of a knowledgeable Portuguese staff member guarantees exceptional recommendations, while the captivating atmosphere, music, and artists further elevate the experience.
From Tuna Tartare to Truffle Pizza, La Niña Dubai comes highly recommended for a captivating evening of culinary indulgence.
Address: The Opus by Omniyat – ME Dubai – Dubai – United Arab Emirates
Contact number: +97145252500
Google Map Location:
Central Cosmo Tapas and Bar stands out as a haven for experiencing Spanish cuisine with a modern twist.
This traditional tapas restaurant and bar seamlessly blends classic flavors with contemporary culinary styles in a cosmopolitan setting.
Their breakfast service further elevates the experience, offering an array of à la carte options that put a creative spin on traditional dishes, catering to both savory and sweet preferences.
With its fusion of tradition and innovation, Central Cosmo Tapas and Bar promises a captivating journey through the vibrant flavors of Spain.
13 Must-Try Spanish Delicacies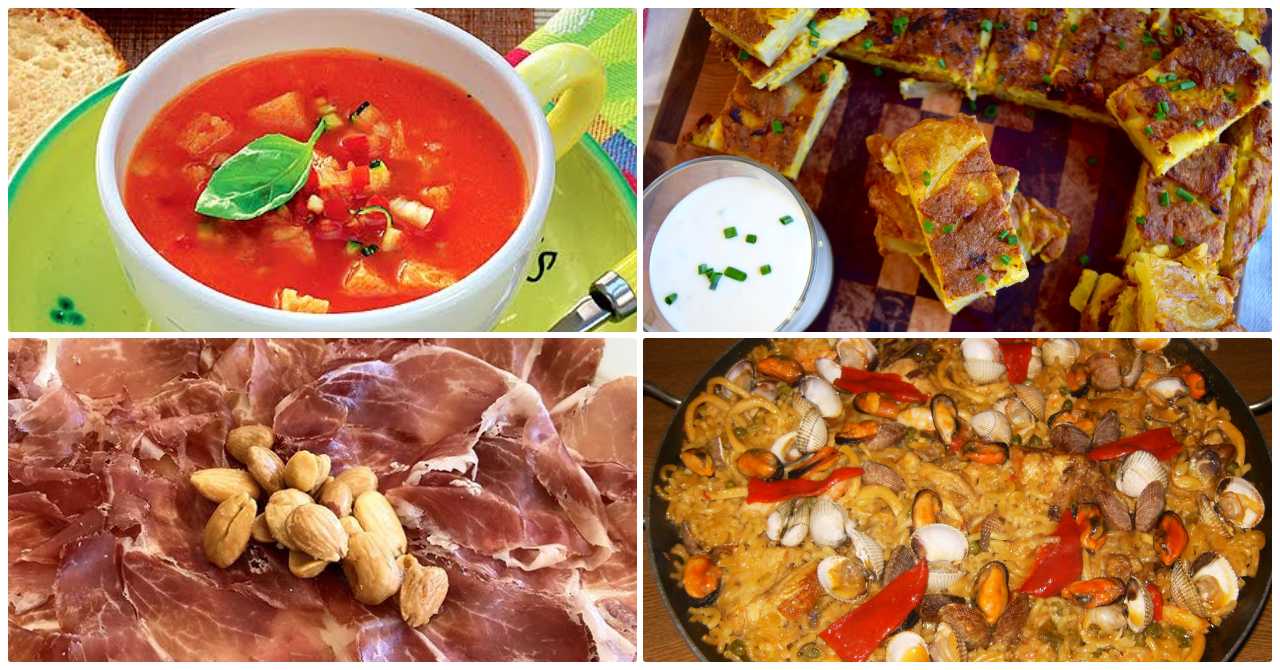 Embark on a culinary journey through the vibrant flavors of Spain by indulging in these must-try delicacies. Spanning from coast to coast, these dishes epitomize the diverse and rich tapestry of Spanish cuisine:
Fideuà: Hailing from Catalonia and Valencia, this Spanish pasta akin to vermicelli is a seafood lover's delight, rivaling paella in complexity and taste.
Gazpacho: Perfect for a sweltering Seville summer, this chilled tomato-based soup boasts flavors of peppers, garlic, bread, and olive oil.
Jamon: A Spanish table staple, Jamon Serrano (from white pigs) and the pricier Jamon Iberico (from black pigs) showcase the country's love for cured ham.
Fabada: Originating from Asturias, this hearty one-pot dish features white fabe beans paired with a medley of pork meats like chorizo, pork belly, and Spanish blood sausage.
Pimientos de Padron: A delightful accompaniment to a glass of Rioja, these salted Padron peppers offer a mix of sweetness, saltiness, and occasional spiciness.
Churros: Deep-fried dough pastries, often dusted with sugar and enjoyed with melted chocolate, are a cherished street festival treat.
Albondigas: These meatballs, available across Spain, can be enjoyed as tapas. Unique variations, like squid meatballs, add a twist to this classic.
Tortilla: A quintessential Spanish omelet brimming with chorizo, peppers, onions, and diced potatoes, boasting a soft and moist center.
Croquetas: Bechamel sauce tubes encased in crispy breadcrumbs, croquetas feature fillings like jamon and salt cod.
Paella Valenciana: Originating in Valencia, this iconic dish comes in variations like rabbit and chicken (paella Valenciana) or seafood paella.
Leche Frita: A popular Spanish dessert, leche frita is crafted from milk, egg yolks, and flour, coated in breadcrumbs, and fried to perfection.
Migas: Transformed from a peasant dish into a comfort food staple, migas consists of fried dry breadcrumbs infused with ingredients such as chorizo and bacon.
Patatas Bravas: Crispy potato cubes doused in a zesty sauce, patatas bravas offer a bold flavor profile.
Bacalao: A versatile dish, Bacalao (salted cod) shines with pil-pil sauce, blending olive oil, garlic, and fish juices, especially cherished in the Basque Country.
Immerse yourself in the culinary wonders of Spain by savoring these dishes, each a testament to the country's rich gastronomic heritage.
Tips for Those Trying Spanish Cuisine for the First Time
Embrace Tapas Culture: Tapas are small, shareable dishes that allow you to sample a variety of flavors in one meal. Don't hesitate to order a selection of tapas to explore different tastes and textures.
Start with Classics: Begin your culinary journey with classic dishes like paella, tortilla española (Spanish omelette), gazpacho (cold tomato soup), and jamón ibérico (cured ham). These dishes embody the essence of Spanish cuisine.
Savor Seafood: Spain's coastline influences its cuisine, so don't miss out on trying fresh seafood dishes like grilled octopus, gambas al ajillo (garlic shrimp), and bacalao (salted cod).
Explore Regional Specialties: Spain's diverse regions offer unique culinary traditions. Try pintxos in Basque Country, cocido madrileño (Madrid-style stew), and salmorejo in Andalusia. Each region has its own specialties to discover.
Bread and Olive Oil: Bread is a staple in Spanish dining. It's often served with olive oil for dipping. Enjoy the combination as a prelude to your meal.
Wine Pairing: Spanish wines are renowned worldwide. Consider pairing your meal with a local wine, such as Tempranillo, Albariño, or Rioja. Ask for recommendations based on your food choices.
Be Adventurous: Spanish cuisine includes a wide range of ingredients, from offal to unique spices. Don't hesitate to try something new – you might discover a new favorite.
Sauce Sensation: Spanish cuisine is known for its flavorful sauces. From romesco to aioli, these sauces enhance the taste of various dishes. Don't be shy to experiment with dipping and drizzling.
Take Your Time: Spaniards value leisurely meals. Embrace the unhurried dining experience, allowing yourself to savor each bite and enjoy the company of your fellow diners.
Dessert Delights: Save room for dessert! Enjoy churros with chocolate, flan (caramel custard), or tarta de Santiago (almond cake) for a sweet conclusion to your meal.
Learn Some Lingo: Familiarize yourself with a few Spanish food terms to enhance your dining experience. For instance, "gracias" means thank you, and "la cuenta" is how you ask for the bill.
Respect Dining Hours: Spaniards have a later dining schedule. Lunch is typically around 2:00 PM and dinner starts around 9:00 PM. Plan your meals accordingly.
Remember, Spanish cuisine is all about enjoying the flavors, sharing moments with friends and family, and immersing yourself in the culture. So, embrace the experience, try new dishes, and savor the journey through Spain's diverse and delectable culinary landscape.
Frequently Asked Questions
1. What are tapas?
Tapas are small, flavorful dishes that originated in Spain. They can vary from olives and cheeses to more elaborate options like croquettes or grilled seafood. They're meant to be shared, allowing you to sample a variety of flavors in one meal.
2. What's the deal with paella?
Paella is a famous Spanish dish originating from Valencia. It's a saffron-infused rice dish often cooked with ingredients like chicken, rabbit, seafood, and vegetables. It's a social dish often enjoyed with friends and family.
3. What's the proper way to enjoy Spanish ham (jamón)?
Spanish ham, known as jamón, is a delicacy often enjoyed as tapas or in sandwiches. The most prized is jamón ibérico, made from acorn-fed black Iberian pigs. Savor its rich, nutty flavors by eating it in thin slices.
4. Is Spanish cuisine spicy?
Spanish cuisine isn't generally known for extreme spiciness like some other cuisines. However, you may encounter some dishes with a mild kick, especially in regions like Andalusia. The focus is more on rich flavors than heat.
5. What's a typical Spanish breakfast?
A typical Spanish breakfast is light and often consists of a café con leche (coffee with milk) paired with pastries like churros or tostada (toasted bread) topped with tomato and olive oil.
6. Do I need to tip in Spanish restaurants?
Tipping in Spain is not as customary as in some other countries. However, leaving a small tip, usually rounding up the bill or leaving loose change, is appreciated. Service charges are often included in the bill.
7. What are some popular Spanish desserts?
Spanish desserts range from creamy flan and churros to more unique offerings like tarta de Santiago (almond cake) and crema Catalana (similar to crème brûlée). These treats offer a sweet finish to your meal.
8. What's the concept of "sobremesa"?
"Sobremesa" is a cherished Spanish tradition that refers to the time spent chatting and relaxing at the table after a meal. It's an integral part of Spanish dining culture, fostering social connections and a leisurely pace of dining.
Summary
In conclusion, the Spanish dining scene in Dubai stands out as a treasure trove of authentic flavors.
From Andalusian-infused tapas bars to contemporary bodegas, the city's Spanish restaurants offer an unparalleled gastronomic journey.
Whether indulging in the paellas of Valencia, savoring Basque grilled meats, or relishing the lively atmosphere of a Spanish taverna, options like Sante Ria, Bebemos, and Urla present themselves as a testament to the diverse Spanish culinary experiences awaiting exploration.
Dubai's fusion of tradition and innovation in Spanish cuisine continues to captivate and delight, making it a paradise for those with a penchant for extraordinary flavors.
READ NEXT: 25 Best Filipino Restaurants in Dubai