A couple of weeks ago, students in Sharjah set a new record for forming the world's largest human image of a boat. Aside from celebrating Children's Day in India, the image paid tribute to the UAE National Day by featuring the colours of the UAE flag.
Recently, it was the Dubai Police's turn to set a new record — with the biggest and longest cake in the region! Weighing 5 tonnes and measuring 65 metres in length, this enormous cake was made in celebration of the 46th National Day of the UAE.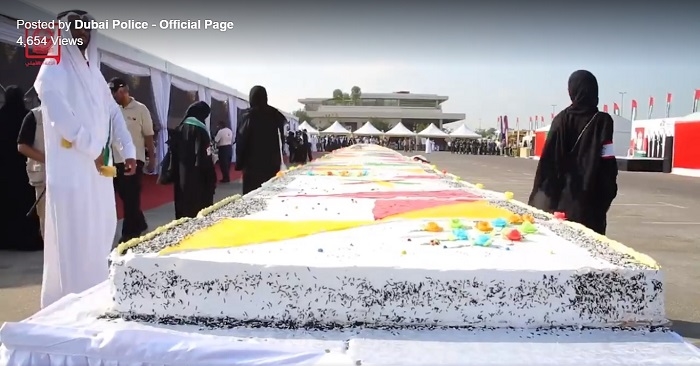 Dubai Police Kicks Off National Day with Gigantic Cake
Cutting the 5-tonne cake was part of the Dubai Police's 46th National Day celebrations, which was held at the General Department of Organisations Protective Security and Emergency (OPSE).
The Commander-in-Chief of Dubai Police himself, His Excellency Major General Abdullah Khalifa Al Marri, cut the gigantic cake, along with other senior officials. Faculty and students from different schools were also present at the event.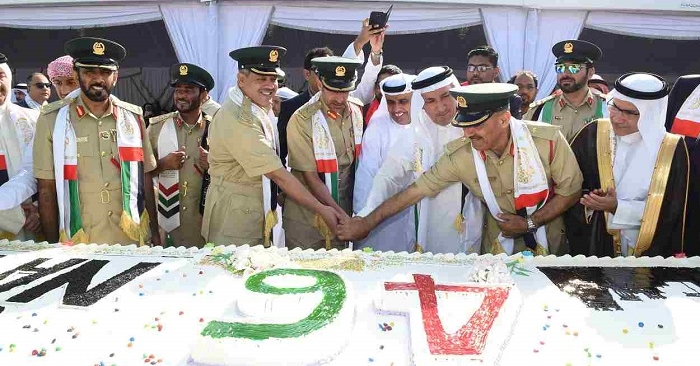 "We extend our sincere congratulations to His Highness Sheikh Khalifa bin Zayed Al Nahyan, President of the UAE, HH Sheikh Mohammed bin Rashid Al Maktoum, Vice President and Prime Minister of the UAE and Ruler of Dubai, and the Members of the Supreme Council, the Rulers of all the Emirates, Deputy Rulers, Sheikhs and all Emiratis," HE Al Marri declared.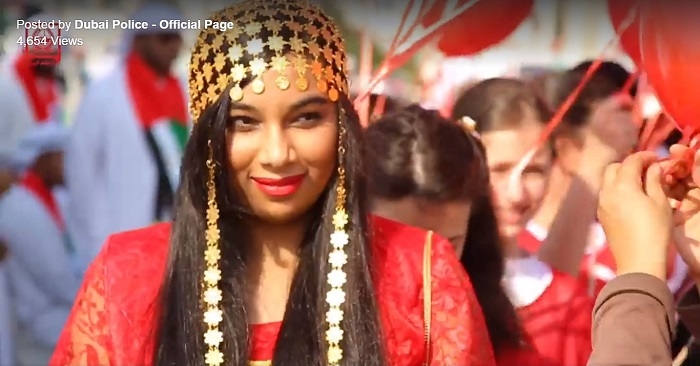 A Momentous Occasion for the UAE
The Major General described National Day as a "momentous occasion" cherished by citizens and residents of the country. "On this day, we express our pride for the countless outstanding achievements and the many milestones attained by the UAE, which positioned it at the forefront of the most civilized countries in the world," he stated.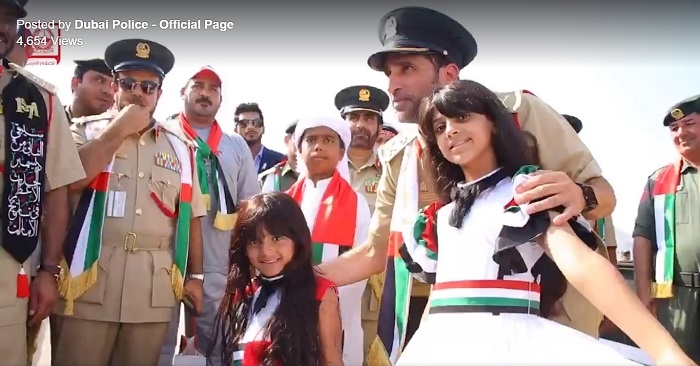 Aside from cutting the biggest cake in the region, HE Al Marri and other officials also carried the longest UAE flag ever made, about 500 metres in length. The police remarked that this easily beat the previous record, a flag that measured 180 metres long.
Here is a video featuring the celebration's highlights, as shared via the Dubai Police FB Page:
The celebrations have just begun! During the long weekend coming up, we can expect to see more exciting events in the UAE, as the entire country celebrates the 46th National Day, the birthday of Prophet Muhammad, and Commemoration Day. Happy weekend!