A number of world records have been made in the UAE this year, including the longest line of photographs as well as the largest flower installation. In fact, you will find the latter alongside new attractions at the Dubai Miracle Garden.
Just recently, the country has set yet another world record: the largest human image of a boat. This astounding bird's-eye-view image was put together by children, can you believe that?!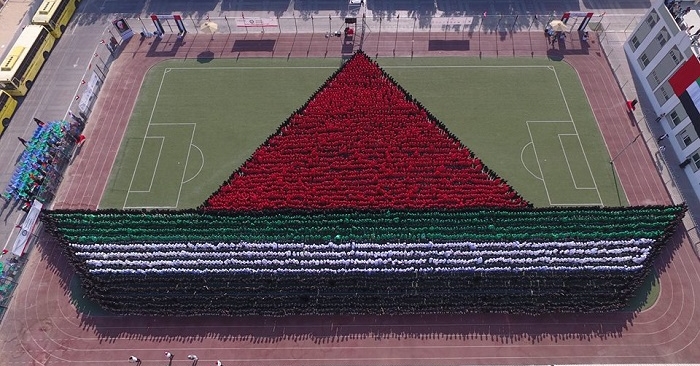 "Largest Human Image of a Boat" Created in Sharjah
The record-breaking image is composed of students from the India International School of the PACE Education Group in Sharjah. All in all, the "human boat" was made up of 4,882 students!
The world record attempt celebrates Children's Day in India. At the same time, it also pays tribute to the upcoming UAE National Day, as the image is made in the colors of the UAE flag.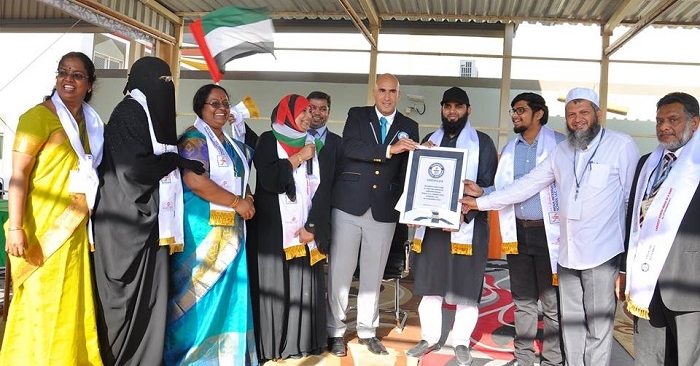 Indeed, the creative efforts of the school teachers and students paid off! The Guinness World Records declared the human boat image as "officially amazing." What's more, each student will receive a certificate from the world-renowned records organization.
Here is a video of the largest human image of a boat, posted on the India International School FB Page:
Amazingly, the largest human image of a boat is not the only world record made in the country recently. In case you missed it, here are the Guinness World Records made in the UAE this year. Without a doubt, we can look forward to more outstanding feats in the future!