In the spirit of promoting tolerance and openness to non-Muslim residents and tourists, UAE governments are creating opportunities for these people to get to know more about the Emirati culture and Islamic teachings, as part of the Emirati way of life.
ALSO READ: PHOTOS: New Mosque Named After Dubai Ruler's Late Son
And where religion is concerned, what represent Islam best other than the Q'uran are the places of worship – mosques or masjid, where people gather to pray and observe important Islamic events such as Ramadan.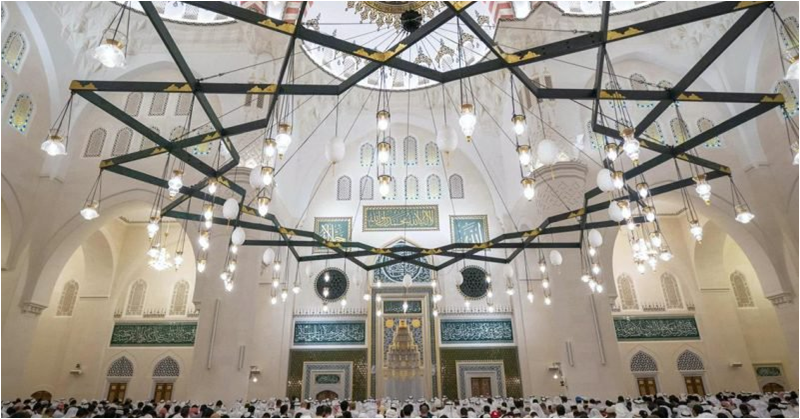 [LOOK] Sharjah Ruler Inaugurates Largest Mosque in the Emirate
Over the weekend, His Highness Sheikh Dr Sultan bin Muhammad Al Qasimi, Supreme Council Member and Ruler of Sharjah inaugurated the emirates largest Mosque, as shared in a report by the WAM.
The newest mosque in Sharjah, which costs AED 300 million in construction, can be located at the intersection of the Mlieha and Emirates Roads and can accommodate over 25,000 worshippers at full capacity. The construction of the mosque began back in 2014.
The mosque including its gardens and facilities spans a total of 2 million square feet, and has an inside capacity of 5,000 worshipers, including 610 women. The front hall and the side lobbies can accommodate over 6,000 worshippers, while the open has a capacity of up to 13,500 people.
Also, there are two ablution areas (places for ceremonial cleansing) and 100 wheelchairs available for use for the elderly. Furthermore, the parking and bus lot can accommodate about 2,260 cars and buses.
The mosque has six gates and entrances, as well as four public entrances, two women's entrances, one VIP and one for buses.
Here are some of the photos taken inside the new mosque, as well as during the inauguration ceremony: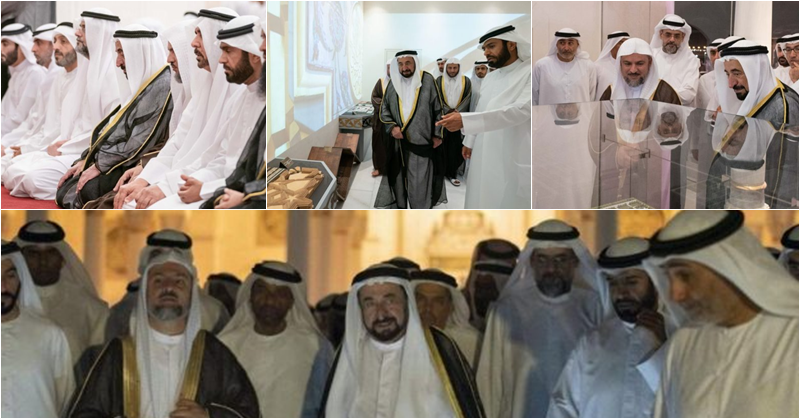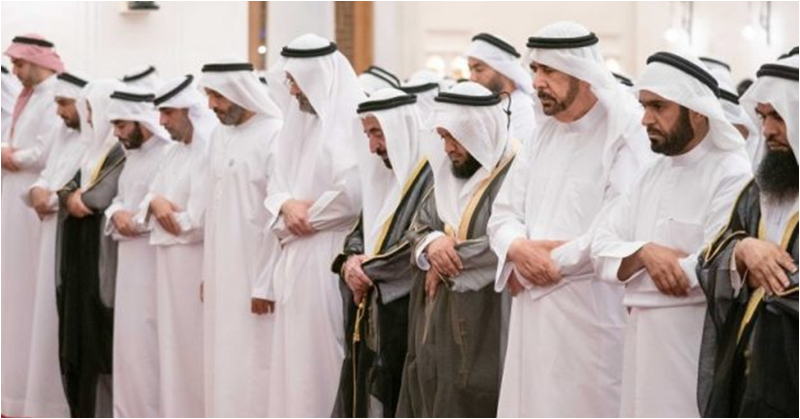 Of note, the mosque is open to non-Muslims, for which they have access to a museum, a gift shop, a cafeteria, open yards, fountains and waterfalls. There will also be a large library housed inside the museum.
The facility will mainly cater to areas within the emirate such as Tay, Seouh, Badea, Hawshi and Juwaiza.
Starting with this year's Ramadan, Muslims and non-Muslims are all invited to visit the largest mosque in Sharjah not only to observe customs and experience the people's way of life in the UAE, but also to gain a deeper understanding of the teachings and principles of Islam, and what it means to Arabs' way of life.
ALSO READ: Join Guided Tours at Iconic Mosques in Abu Dhabi Soon