Attention, skaters and riders! There's a new place in town where you can show off your skills in rollerblading, skateboarding, long-boarding, balance biking, and other extreme stunts!
ALSO READ: Visit the World's First 'Smart Park' in Dubai
You heard that right! The Fujairah Adventure Park has recently opened — the latest addition to many exciting places to visit in Fujairah. And don't worry if you're just a beginner, because the place includes obstacle tracks for all levels!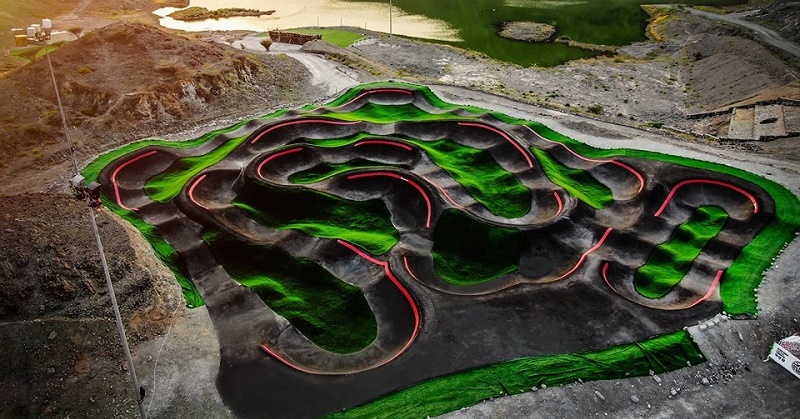 Fujairah Adventure Park Now Open for Skaters & Riders
The new park was built by Velosolutions, a global pump track manufacturer that has constructed similar parks in Austria, Germany, and Switzerland, The National reported.
What can we expect to see at Fujairah Adventure Park? Well, the place features:
A 1,800 square metre asphalt pump track
A separate section exclusive for children only
Obstacles tracks for beginners, intermediate, and advanced skaters and riders
Tracks for balance bikes, long boards, mountain bikes, roller skates, and skateboards
Another great thing about the new park? It's absolutely free to use, with a rental shop to open soon! What's more, similar parks are likely to be built in Abu Dhabi and Dubai as well.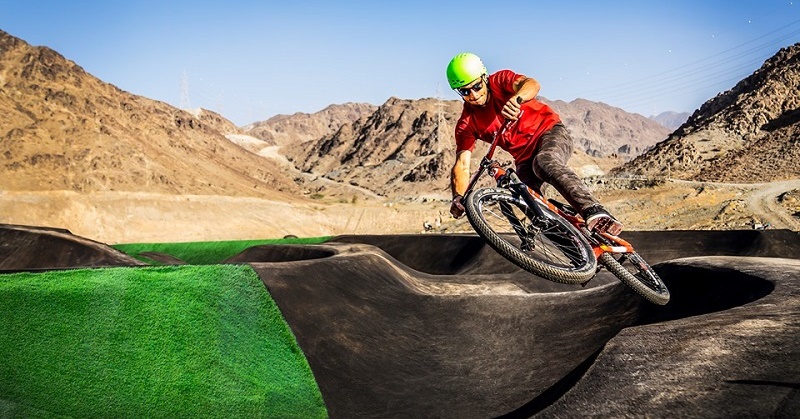 Providing Sports Access to the Underprivileged
"Velosolutions is a global leader in pump track and trail building," according to the company's official website. "From pump tracks to dedicated bike parks, from concept through to creation, Velosolutions is equipped to deliver industry leading design and construction around the globe."
Notably, the company is affiliated with Pump for Peace, a non-profit group that seeks to provide children in underprivileged communities with access to cycling and related sports.
"Pump for Peace is the combined effort of riders and musicians to give back to society," the website states. "It's Velosolutions' way of sharing its passion for pump tracks and music, supports music initiatives for the underprivileged across the world, and acts regardless of ethnical background, political or religious orientation, gender or age."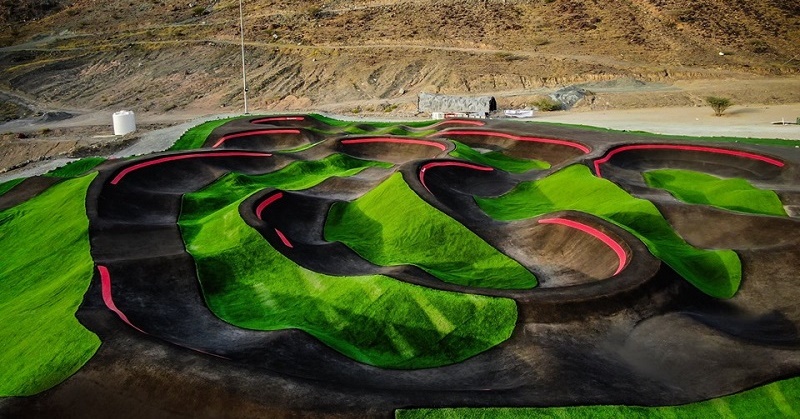 ALSO READ: Quranic Park Now Open, Free Entry for All Visitors
If you're an avid rider or skater, just head to new adventure park in Fujairah and show off your moves! And speaking of parks, check out these parks in Dubai where you can go jogging, have a delicious picnic, or simply relax with your family and friends!