The UAE continues to forge ahead in its space science efforts, following a big year in this field with the first Emirati astronauts undergoing training last year, and then having the main astronaut named for the first space mission an Emirati will embark on later this year.
ALSO READ: First Emirati Astronaut Set for 8-day Mission to Space in September
Needless to say, the UAE has yet to pull the brakes when it comes to achieving more and breaking new records in the field of space studies, and to become a leader in the region, as well.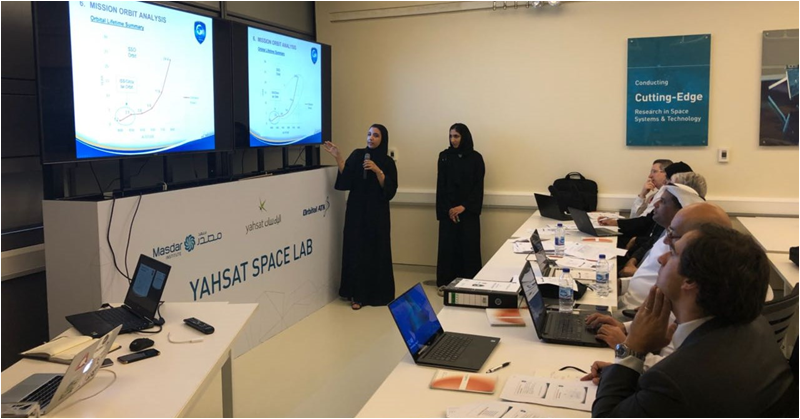 UAE to Launch MeznSat by End of 2019
In line with this, the UAE Space Agency and Exolaunch have announced a joint agreement to launch MeznSat into orbit by the end of this year. The agreement was signed during the recent Global Space Congress in Abu Dhabi, as shared in a report by WAM.
MeznSat is an ongoing project developed by students from the American University of Ras Al Khaimah (AURAK) and Khalifa University. The satellite has been designed to operate using a shortwave infrared spectrometer. which will measure the abundance and distribution of methane and carbon dioxide in the UAE's atmosphere.
For this initiative, a team of students will monitor, process, and analyze the data sent from the satellite at a ground station in YahSat Labs in Khalifa University.
As per Dr. Eng. Mohammed Nasser Al Ahbabi, Director General of the UAE Space Agency, the MeznSat project is still aligned within the framework of the UAE Space Agency's strategy, which aims to develop Emirati capacities and expertise and support scientific research in this advanced field of knowledge.
The satellite is expected to deliver important data that will play a key role in studying the Earth's atmosphere and providing high-quality STUDIES, which will help to address the many challenges facing the planet.
As for the following steps in the launch of the MeznSat project, Eng. Abdulla Al Marar, Head of Space Projects in the UAE Space Agency, explained that the following months will see the satellite assembled, where comprehensive tests in a simulated space environment to ensure that MeznSat will operate efficiently once it is in orbit above Earth will be conducted.
Eng. Al Marar also noted that the MeznSat will be part of the outstanding collection of satellites developed, owned, and operated by the UAE for a variety of purposes, ranging from remote sensing and Earth observation to communications and navigation, collectively highlighting the UAE's position and leadership within the space industry in the region, and eventually the world.
ALSO READ: [WATCH] UAE's Hope Probe 85% Complete, Gears Up for 2020 Mars Launch