In line with the holiday spirit, businesses and establishments put up their own marketing gimmicks to attract more customers, and simply to create an atmosphere justifying the festive period or occasion.
We've seen it too often whenever a national holiday comes up, especially here in Dubai. But what we don't see very often is a giant Christmas ornament that commands attention when you step foot on this mall in the UAE.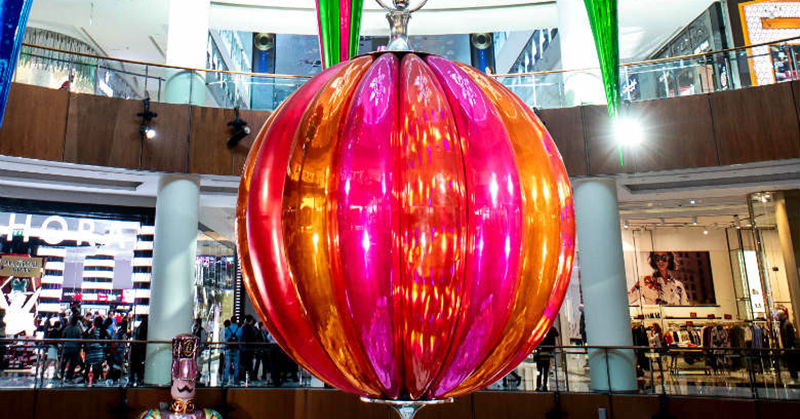 Dubai Mall Adds Biggest Christmas Ornament Feat in World Record Titles
Through the initiative of the Dubai Mall, the city was once again able to set another world record for the Largest Christmas Bauble Ornament, as announced by the official awarding body via its website.
The ornament, which weighs 1,100 kg and measures 4.68 m (15 ft 4 in) in diameter, and was designed by American company Venus Arts, was awarded the world record last December 19. The gigantic piece took two days to be set up in the mall's Star Atrium Area.

The record had been verified by an official adjudicator and the certificate was given in the presence of the general manager of the Dubai Mall.
On top of the newly acquired record, the Dubai Mall has also snagged other bests such as the Largest shopping centre, the Largest shopping mall aquarium, the Largest high-definition video wall, and the Largest OLED screen display.
At the rate that things are going for this mall, it wouldn't come as a surprise if it starts a trend of breaking more records in more years to come. We're just lucky that we get to see some of the world's bests here in our very own domain. This says a lot about the municipality's commitment to establish Dubai among the world's best global cities of today.
This is such a festive way to enliven the holiday spirit! And with a new title under the city's name, the residents and visitors of Dubai are sure to welcome a fabulous New Year no doubt.