Black Friday has become synonymous with discounts and shopping deals worldwide, many retailers and businesses in Dubai come up with their own "Friday" offers. Instead of a "Black Friday", they feature "White Fridays (Amazon.ae), Yellow Fridays (noon), Green Fridays (Etisalat), etc." but still celebrate this big worldwide shopping event.
Also Read: Viral Video: Do Muslims celebrate Christmas?
The term "Black Friday" sale is not really celebrated in Dubai because this is associated with a Christian tradition. While Dubai is an open city, it is still part of the UAE which caters to Muslim customs and traditions.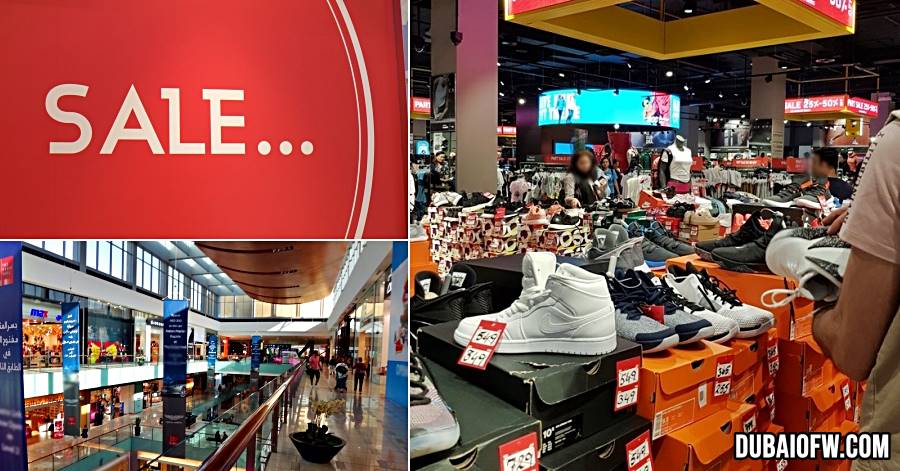 List of Black Friday Deals in Dubai
Okay, so let's be frank. While Dubai does not really celebrate Black Friday, many shoppers are already on the lookout for amazing deals on this date. And because retailers are also eager to take advantage of the global shopping event, they offer great discounts on selected items. Sometimes the sale event is not only limited to the one Friday but extends to the whole weekend, the whole week, or even the whole month! So, if you're really set on getting those amazing Dubai Black Friday deals, start researching and planning ahead!
To help you get started, here's a list of some of the best Black Friday deals in Dubai:
1. Amazon.ae 11.11 Sale
Mark your calendars! The 11.11 sale on Amazon UAE is happening from November 10-11 and there will be great discounts on a variety of items.
Discounts on over 30 categories, including electronics, home goods, kitchen items, clothes, and cosmetics will be accessible for three days. There are Amazon Prime members who can also take advantage of early sale and discount access as well as international delivery from Amazon UK and US.
2. Noon.ae – Yellow Friday and Single's Day Sale
Noon.ae features 7 full days of discounts and savings on different brands.
The Single's Day sale starts on November 10 and ends at midnight on November 12. There is also a Yellow Friday Sale running from November 20 to 27. You can shop on noon online and get discounts on variety of items including fashion, beauty, home essentials, and more.
4. Namshi
Starting November 1 and continuing until November 22, every day is Black Friday at Namshi.
During the Namshi Black November Sale, you can receive massive discounts of up to 90 percent on items from your favorite brands. Don't forget you can also just shop online for more SALE finds!
5. Sephora Black Friday Sale
Now that winter is here, Sephora has released a new line of skincare just in time for the Black Friday sale. With up to 70 percent off on Bath And Body products, Make-up, and more, this is the perfect opportunity to upgrade your beauty routine. Plus, take advantage of the buy one get one free offer this shopping season.
Shop in-store and online from November 25 to 28 for Black Friday deals at Sephora, including free shipping on orders over AED 250.
6. Sun & Sand Sports Black Friday Sale
If you're thinking of updating your gym clothes, here are some great options from Sun & Sands Sports retail outlet. SSSonline is revolutionizing the way people shop, by allowing customers to skip queues and enjoy significant savings on Black Friday and Single's Day. Brands like Under Armour, Vans, Reebok, Adidas are just a few of the companies whose products will be discounted up to 65 percent.
7. Dubai Shopping Festival Event
Who can forget that the Dubai Shopping Festival (DSF) is also fast approaching? This is the biggest shopping festivals in the city, with discounts and deals on almost everything! The DSF season this year will start on December 15, 2022 and end on January 29, 2023. So start planning your shopping list now and be on the lookout for those amazing Dubai Black Friday deals! Get access to amazing shopping deals, watch fashion shows and fireworks displays, and more.
The Dubai Shopping Festival (DSF) runs throughout the festive season, with different programmes and events taking place each day. One of the highlights is the Dubai Lights Exhibition, which features colourful displays and light shows. Another popular event is the DSF Drones Light Show – one of the longest-running drone light shows in Dubai!
8. Carrefour White Friday Sale Promos
Carrefour Dubai is a one-stop shop for all your grocery needs. On Black Friday season, they will have a wide range of deals and discounts on food items, household goods, electronics, and more. Known as "Carrefour Friday", the promotions will last until December 5th. Dubai residents can expect discounts of up to 70% and buy-one-get-one-free Black Friday offers, as well as daily prizes and flash sales across all categories including electronics, home appliances, beauty products, groceries and more.
The supermarket chain is just one of the numerous retailers with month-long sales on essential items as part of their White Friday Sale promotions. Promotions are available at all Carrefour outlets in Dubai and the rest of the UAE.
9. Theatre of Digital Art Promos
As part of the Black Friday celebrations, this theatre located in Souk Madinat Jumeirah is offering 40 percent discounts on entrance tickets. From November 21-28, book a show to redeem their amazing offer!
10. Privilee Membership Program Sale
From November 24-26, Privilee pool, beach and gym membership program is running a Black Friday sale for three days this week across Dubai and Abu Dhabi at reduced prices.
For a limited time only, get a three-month membership for the black Friday deal of AED 1,599 instead of paying the normal monthly price of AED 999. Don't wait too long or this incredible offer will be gone!
11. Lulu Supermarket Super Friday
Lulu is a popular supermarket chain in the region and is known for its amazing deals and discounts. This year, they are offering a Super Friday promotion where customers can enjoy up to 70% off on selected items. The sale will be valid from November 23-30, so make sure to mark your calendars!
12. Splash White Wednesday Sale
From November 17 to December 4, To treat its fans and new customers, the Splash local fashion brand is offering 30-70% discounts on items including clothing– available at all Splash outlets, on the online store, and app. Some of the limited stock left on the website is being offered at a flat 75% discount.
13. Sharaf DG – DG Friday Sale
Sharaf DG is a premier electronics retailer in the UAE with a variety of deals and discounts on Black Friday. This year, they are offering a wide range of Sharaf DG deals on laptops, smartphones, TVs, cameras, and more. The sale will be valid from November 22-29.
Invest in quality electronics and appliances at a fraction of the original price. Shop for laptops, smartphones, smartwatches, and more; all available at discounted rates.
14. Emax Anniversary Sale
Emax is another popular electronics store with a wide range of products on offer. This year, they are celebrating their anniversary and are offering discounts of up to 40% on selected items. The sale will be valid until the end of November so you can buy all your electronics needs at a fraction of the original price.
Now is the time to shop for all your favourite brands and products at amazing prices. With so many great deals and discounts on offer, you are sure to find something that suits your budget and needs.
15. Danube Home Mad Red Sale
From November 21 to 30, you can upgrade your home décor without breaking the bank by shopping at the Mad Red Sale at Danube Home. The retailer's sale has a range of products on offer, from furniture to kitchen accessories, home décor and more. Prices start at just AED 1, with discounts up to 90%.
Homebox White Wednesday Dale
Homebox has announced their White Wednesday Sale, where shoppers can save up to 70% on furniture and home decor. In addition, select items are discounted an additional 40%. This sale won't last long, so shop now while supplies last! The sale ends on November 28.
16. Home Center White Wednesday Sale
Home Centre is hosting a White Wednesday Sale with furniture and home good discounts ranging from 30% to 70%. Some of the items on sale are dining sets, beds, sofas, and utensils! This sale event takes place until the 28th of November.
As you can see, many retailers are offering amazing deals and discounts this Black Friday. So take advantage of these great offers and start your holiday shopping today!
3-Day Super Sale in Dubai Malls Coincide with Black Friday Season
Instead of promoting it as a Black Friday, there is actually a 3-day super sale that regularly takes place in Dubai malls. This is a sale event that spans three days which also coincides with the celebration of the UAE National Day (December 2).
The 3-day super sale features massive discounts on clothes, electronics, perfumes, merchandise, homeware, furniture, etc. wherein shops in Dubai offer as much as 90% discount on their items.
There's no better time to finish your holiday gift lists and hit the mall than during this 3-day super sale, as it's the last major sale before Christmas.
What is Black Friday shopping event?
Black Friday is an American shopping event that takes place on the day following Thanksgiving Day. It is traditionally the busiest shopping day in America.
Black Friday shopping events are celebrated mainly in North America but merchants all around the world (including some countries in the Middle East) come together during this time to offer fabulous discounts and attractive propositions to incite customers into doing some last-minute shopping before their holidays end too soon!
To combat recent trends of spending less in retail stores, experts predict that Black Friday will be the most competitive yet with retailers both online and offline looking to win your business when it comes to holiday shopping.
What are the best deals on Black Friday?
There are two main aspects to determining the best deals in Black Friday:
-The actual cost of the products that we usually spend;
-The quantity and quality of items that we purchase.
Considering this, it is possible to make a list of the most popular products on Black Friday, like TVs, phones (Samsung), laptops (Apple) and gaming consoles (XBox One), etc. Consider also getting good deals on online shopping with Amazon.ae, noon.ae, etc.
How do I find Black Friday deals near me?
This is an extremely easy question and it requires no real answer because if you're asking this question that means you've probably already found some deals before reading this. If not, that's ok too! Check out Amazon.ae, noon.ae, and other Dubai online shopping websites to see what are the existing offers available for their customers.
How can I find the latest online shopping deals for Black Friday in Dubai?
It's always best to simply Google the different Black Friday offers. In the UAE, many establishments and shops will advertise their offers available especially online. They promote different products and services days before that lead to the Friday sale.
Consider waiting until Black Friday to buy any holiday gifts that can't be made ahead of time (e.g., wine) to take advantage of last-minute deals near you!
Regardless of the type of product, you're looking for, make sure to check out retailers' websites because discounts are usually posted there before anywhere else!
How much money should I budget for Black Friday in Dubai this year?
It's not possible to provide an accurate budget estimate in advance, but it is advisable to set aside a minimum of 500 AED in order to take advantage of Black Friday 2021 deals in Dubai.
What time does Black Friday start and end in UAE (Dubai)?
Believe it or not, black Friday shopping events are not fully embraced in Dubai. There is no specific starting or time because Black Friday is a North American tradition that falls on the day after Thanksgiving. This means that people in Dubai generally go to work as normal and will generally spend the evening at home with their families. But as we mentioned, there is a 3-day super sale happening from 25th to 27th November 2021 so you don't want to miss out on these dates for your shopping!
But you cannot miss the ads when you check your Facebook, go to different shops, visit websites or simply read the news as the Friday sale events will usually be advertised aggressively by different Dubai and UAE companies.