Black Friday has become synonymous with discounts and shopping deals worldwide, many retailers and businesses in Dubai come up with their own "Friday" offers. Instead of a "Black Friday", they feature "White Fridays (Amazon.ae), Yellow Fridays (noon), Green Fridays (Etisalat), etc." but still celebrate this big worldwide shopping event.
Also Read: Viral Video: Do Muslims celebrate Christmas?
The term "Black Friday" sale is not really celebrated in Dubai because this is associated with a Christian tradition. While Dubai is an open city, it is still part of the UAE which caters to Muslim customs and traditions.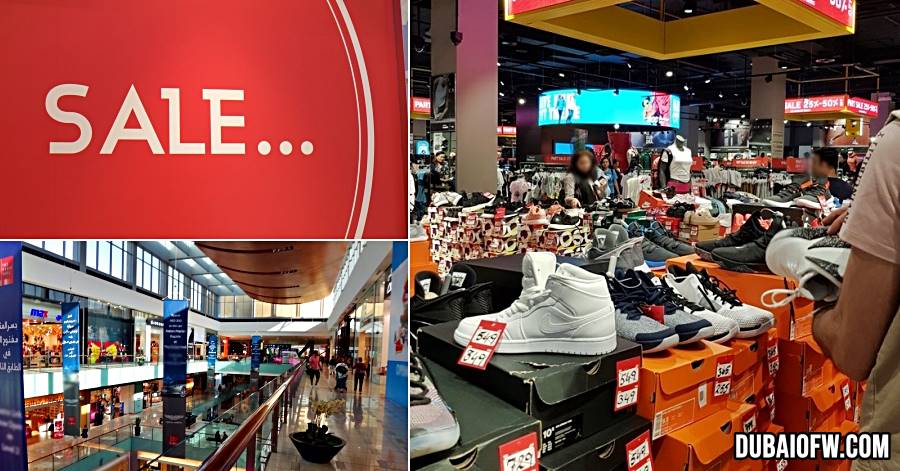 3-Day Super Sale in Dubai Malls Coincide with Black Friday Season
Instead of promoting it as a Black Friday, there is actually a 3-day super sale that regularly takes place in Dubai malls. This is a sale event that spans three days which also coincides with the celebration of the UAE National Day (December 2).
The 3-day super sale features massive discounts on clothes, electronics, perfumes, merchandise, homeware, furniture, etc. wherein shops in Dubai offer as much as 90% discount on their items.
There's no better time to finish your holiday gift lists and hit the mall than during this 3-day super sale, as it's the last major sale before Christmas.
What is Black Friday shopping event?
Black Friday is an American shopping event that takes place on the day following Thanksgiving Day. It is traditionally the busiest shopping day in America.
Black Friday shopping events are celebrated mainly in North America but merchants all around the world (including some countries in the Middle East) come together during this time to offer fabulous discounts and attractive propositions to incite customers into doing some last-minute shopping before their holidays end too soon!
To combat recent trends of spending less in retail stores, experts predict that Black Friday will be the most competitive yet with retailers both online and offline looking to win your business when it comes to holiday shopping.
What are the best deals on Black Friday?
There are two main aspects to determining the best deals in Black Friday:
-The actual cost of the products that we usually spend;
-The quantity and quality of items that we purchase.
Considering this, it is possible to make a list of the most popular products on Black Friday, like TVs, phones (Samsung), laptops (Apple) and gaming consoles (XBox One), etc. Consider also getting good deals on online shopping with Amazon.ae, noon.ae, etc.
How do I find Black Friday deals near me?
This is an extremely easy question and it requires no real answer because if you're asking this question that means you've probably already found some deals before reading this. If not, that's ok too! Check out Amazon.ae, noon.ae, and other Dubai online shopping websites to see what are the existing offers available for their customers.
How can I find the latest online shopping deals for Black Friday in Dubai?
It's always best to simply Google the different Black Friday offers. In the UAE, many establishments and shops will advertise their offers available especially online. They promote different products and services days before that lead to the Friday sale.
Consider waiting until Black Friday to buy any holiday gifts that can't be made ahead of time (e.g., wine) to take advantage of last-minute deals near you!
Regardless of the type of product, you're looking for, make sure to check out retailers' websites because discounts are usually posted there before anywhere else!
How much money should I budget for Black Friday in Dubai this year?
It's not possible to provide an accurate budget estimate in advance, but it is advisable to set aside a minimum of 500 AED in order to take advantage of Black Friday 2021 deals in Dubai.
What time does Black Friday start and end in UAE (Dubai)?
Believe it or not, black Friday shopping events are not fully embraced in Dubai. There is no specific starting or time because Black Friday is a North American tradition that falls on the day after Thanksgiving. This means that people in Dubai generally go to work as normal and will generally spend the evening at home with their families. But as we mentioned, there is a 3-day super sale happening from 25th to 27th November 2021 so you don't want to miss out on these dates for your shopping!
But you cannot miss the ads when you check your Facebook, go to different shops, visit websites or simply read the news as the Friday sale events will usually be advertised aggressively by different Dubai and UAE companies.