I'm planning to change jobs here in the United Arab Emirates. I don't know if there's going to be a problem here considering I have a Limited Contract from the Ministry of Labour (MOL). I know that I will get an automatic ban from the MOL since I will not be finishing the 2 years that is stated on my work contract.
Related Article: Difference Between Limited and Unlimited Contract
I have submitted my resignation letter already and I'm hoping that my employer will not have any problem with it since I'm filing my resignation with the proper notice.
Switching from an LLC Company to a Freezone Company
I have heard plenty of stories from other workers (professionals and skilled workers) and they all seem to have the same story that it's okay for you to resign from your Limited Licensing Company (LLC) so long as you can find a job in the freezone company. I have also called the Labour Department and they normally cannot answer if it's alright in the Freezone area since it's beyond their scope of support already.
Sometimes it was such a hassle trying to call cause each representative had a different answer altogether. It's always best to ask advice from the PRO of the new company if you will get a ban in UAE or not because of not finishing your contract.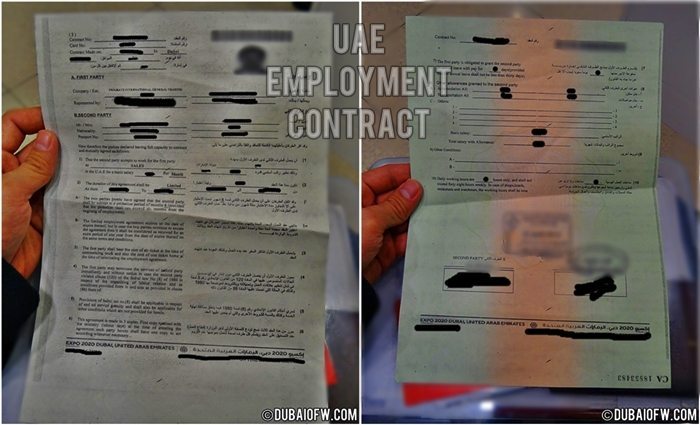 photo of UAE Work Employment Contract
Resigning for Better Pay and Opportunities
Based on the offer provided by the Freezone company, I have a good opportunity to grow with them and within the field that I am interested in. I explained this side to my employer in the hope that he would understand my situation. I have plenty of mouths to feed back in the Philippines and it's important for me to ensure that I provide to them especially while I'm in Dubai. I could just get a call center job back home but that's why I'm here in Dubai, to make good  better money.
I'm crossing my fingers especially when I have submitted my letter of resignation. I'm hoping that there won't be any further problem.