Regular shoppers of Sporter.com, you can get a 10% discount on your purchase by using this special Sporter Coupon Code: ST-FX001
Sporter UAE is a distributor of various health supplements, pre or post workout drinks, nutritional snacks, and everything related to bodybuilding and fitness. You can order various products online and it will be delivered to you in a few days. I've tried ordering whey protein drinks here and it's a smooth process. You choose your products and then pay either via credit card upon check-out, or even pay cash upon delivery.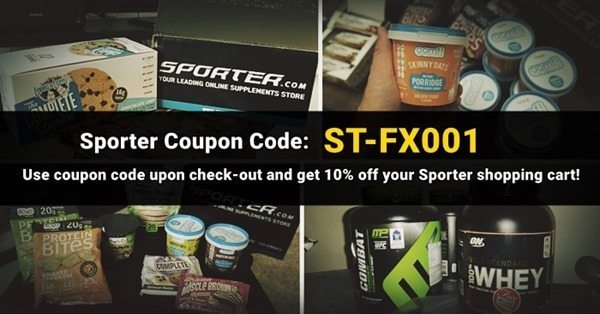 Sporter UAE Discount Code Online
So if you're a regular shopper at Sporter.com, here's an exclusive discount code where you can get 10% OFF your total purchase. Just type the code upon check-out so the discount can be applied.
Sporter Coupon Code: ST-FX001
The team from Sporter UAE are very competent in delivering your items on time. This is very convenient for those who don't have time to visit nutrition shops. Besides the prices from fitness shops in malls are pricey. We hope you can take advantage of this, not bad if you've bought plenty of items in your cart. Happy shopping!
Visit https://uae.sporter.com and use the code now!