It's been awhile since our last OFW feature. We've been very busy with other things and this reminds us that we should feature more Pinoy expats in Dubai for newbies to understand how life is in the UAE for Filipinos.
Our next feature is with another Dubai blogger, Lala, of The Wondering Feet's Calling, has been living in Dubai for over 8 years now. She spends time off from work by travelling as much as she can.
Lala came to Dubai in search of better opportunities. She used to work as a teacher back in the Philippines. As we won't be here forever, she shares a tip that as expats, we should try to save and invest. We should also try to avoid getting carried away whenever we see various shops offering discounts on goods and items, no matter how tempting it may be. Check out the rest of our interview below!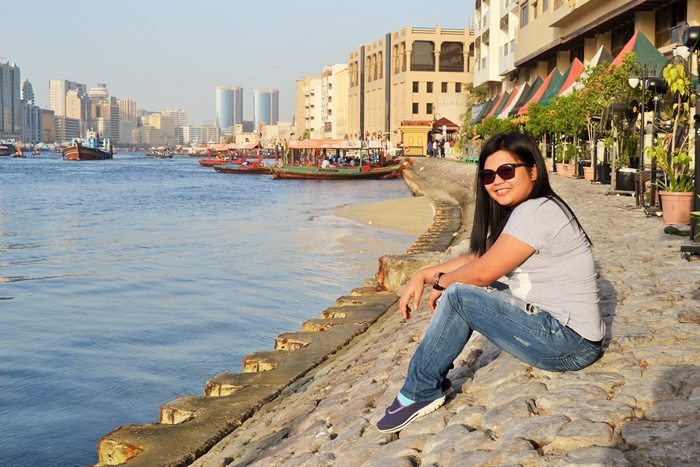 OFW Profile: Lala, Hub Administrator in Dubai
Nickname: Lala
Current Position: Hub Administrator
College Course: Bachelor of Secondary Education Graduate- Central Mindanao University
Years in Dubai: 8 years
1. Tell me about yourself.
Hi, my name is Lala. Given the pressure that my line of work offers, travelling is my reward to myself. Little did I know, it also paved a way for me to embrace culture and I find that joy so fulfilling. The same interest gives birth to my blog, www.thewonderingfeetscalling.com.
2. Why did you come to Dubai?
Working abroad has always been my desire. By the time that Dubai opened its door of opportunity for me, I grabbed it without second thoughts and resigned from my teaching job in the Philippines. I am one of those that are in search for "Greener pasture" though it means that I still have to do the mowing.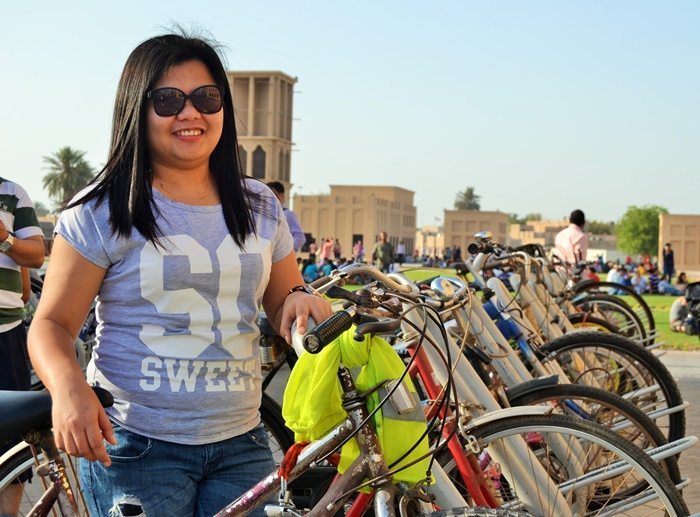 3. What were your previous jobs?
I was a part of the Operation Department of an Aviation Company in Dubai Airport Free Zone for 6 years. It was tough, but rewarding in the sense that I was able to acquire new learnings that were totally different from being a teacher back home. Coping with the dynamics of each flight was challenging yet it brought out the flexibility in me and it trained me to work in fast-under-pressure pace and style.
4. How do you find your current job? Are you happy/satisfied with it?
My current job has its own dynamics. It is basically broader than the last one and the chances as far as growth is concerned is very evident. Satisfaction is attained when expectations are met, but regardless of not meeting the totality of my expectation, I am indeed satisfied with what God has entrusted over me. Though I know that the scope of responsibility is huge and the workload is overwhelming, I always see it as an opportunity and a chance to go one step higher.
5. Are you able to save in Dubai? Why/How?
Saving is difficult in Dubai due to its high cost of living and of course our obligations back home. In my case, I always make sure that every year, I am able to birth a project back home, acquired property or an investment. Investing in the Philippine Stock Market regularly is also good.
6. Is it difficult to live in Dubai? What are your struggles? What's life like outside work?
Living in Dubai as an expat is very challenging and yes, it is difficult.  Coping with work these days is a struggle and it occupies most of my time. Life outside work changes a lot for me. I preferred resting in my room nowadays and prepare myself for the next working day. Though, meeting friends and catching up with family members (both biological and spiritual) is always there on the list.
7. What do you Like about Dubai?
Dubai has become the second home of many nationalities around the globe and I am not an exempt to that.  I like the diversity of culture that I experience in here and the chances that I get in meeting people from all walks of life and ofcourse various background.
8. What do you NOT Like about Dubai?
I don't like the heat and the high level of humidity during summer.
9. What are your plans in your career/family/future?
I don't usually plan and this question challenges me to plan.  Well, it is always my desire to put up something that would generate income so I can be flexible with my finances. Secondly, I wanna go and spend a part of my vacation on missions. Third is to see myself settle into a marriage that is authored by God and of course, travel and experience more!
10. You have any tips for Kabayans when working/finding work/living in Dubai?
As Filipinos, I guess we have to be considerate and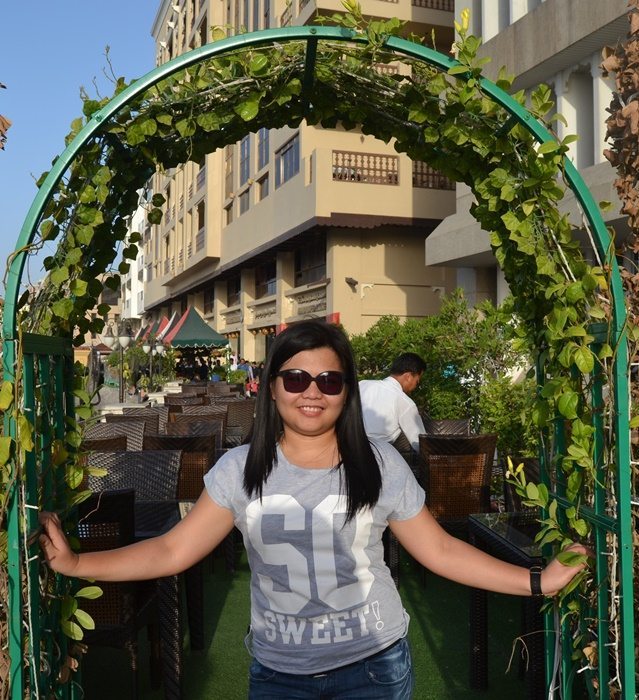 sensitive enough to the people around us. We have to understand that wherever we go, whoever we met, we are the upholder of our nation's flag. Given the opportunity to represent our country in our own humble way, we must take that responsibility that in everything we do, we take that pride in us.
Secondly, every OFW must have that need to save. We should not allow ourselves to be carried away by the word SALE on every red paper all the time. A wise buyer and a good steward of money brings financial transformation. Contentment will solve it all. Stay away from bad debts and invest!
Connect with Lala
—————–
*Photos provided by Lala
Are you a Pinoy Expat in Dubai? Do you want to be featured in the website? Send us an email telling us you want to be featured at
admin@dubaiOFW.com
and we will send you the set of questions! Let's help other Pinoys who want to come to Dubai understand what life in the UAE is like through your story.