For some of us, going out or watching a movie on a weekend could well mean our personal or "me" time – to unwind and relax the mind. But sometimes, even this very escape can be so hard to get, especially if you decide to go out in public.
Good thing there's a cinema in Dubai which puts emphasis on viewer enjoyment by introducing a 'distraction-free screenings' option through which all guests are expected to adhere to.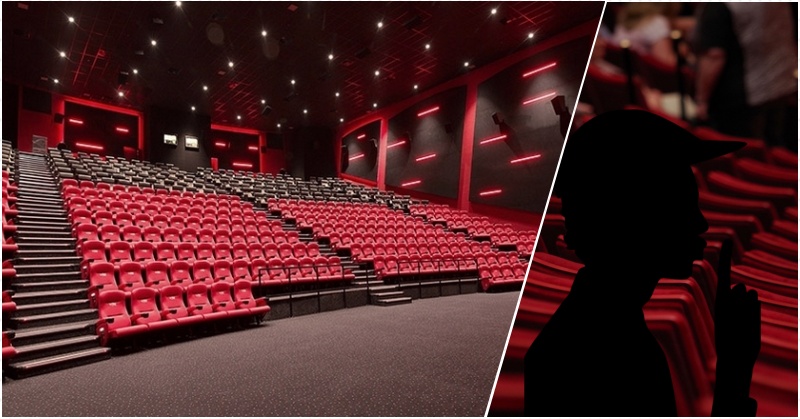 Using Phone, Talking Could Get You Booted Out of this Dubai Cinema
Dubai's Vox Cinemas has introduced the 'distraction-free screening option', which highlights four important rules: no talking, no phones, no late-arrivals, and no guests below 18 years, as shared in a report by the Khaleej Times.
Those who will be caught breaking any of these rules will be immediately escorted by ninja-like staff outside of the premises.
At present, this option is only applicable for specific movies such as Once Upon a Time in Hollywood, The Kitchen, Queen of Spades and The Current War at the Mall of Emirates.
According to Michelle Walsh, chief marketing and innovation officer at Majid Al Futtaim Cinemas, the chances are high that this initiative would be expanded to other theatres across the region as well.
Walsh shared, "Our distraction-free screenings are intended for those who want to immerse themselves in every piece of dialogue and action sequence without the background chatter, the glare from bright phone screens or disruptive latecomers. These special screenings are an express commitment between cinema-goers and Vox Cinemas to create an environment that is respectful of cinema etiquette. It will be enforced by the movie-goers themselves who have actively selected this screening and in doing so have agreed to arrive on time, put their phones away and refrain from talking."
She also noted that the response to the initiative has been "overwhelmingly positive" and they are looking forward to the growth of the said initiative across the region.
Simple as the initiative may seem, it does put value on people's time, comfort, and enjoyment among other things.
The simple act of being considerate, being prompt, and mindful of one's surroundings are things that are no longer observed by many people in this day and age.
Perhaps this is what makes the "old-new" initiative by Vox Cinemas a benchmark model for other entertainment facilities to emulate, and it certainly is one that is welcome in a country such as the UAE where tolerance and happiness are given of highest importance.