A new technology will be added to the "Al Burj" radars to put a stop to those who are speeding up after passing a traffic radar. Vehicles that slow down towards speed radar cameras but suddenly speed up afterwards are going to be affected.
Related Post: List of Driving Violations and Fines in Dubai
This new technology works by computing the average speed between two radar points. So if your car's average speed is beyond the required road speed limit, then you will be corresponding fines to be imposed.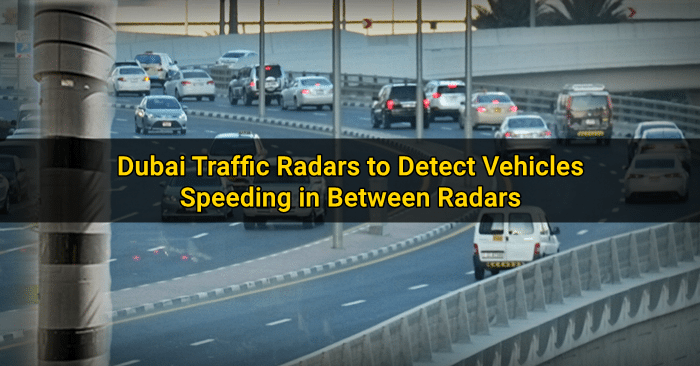 Cheating Dubai Traffic Radars will soon End
A report from GulfNews mentions that the director of Dubai Traffic Police, Brigadier Saif Muhair Al Mazroui,  said they have been trying it out on the Dubai-Hatta Road.
"As the vehicle's speed is monitored throughout, speeding between cameras will no longer be an issue, which will ensure smoother traffic flow," Brigadier Al Mazroui said.
This targets those drivers that know the location of the speed radars and tend to slow down as they approach these cameras.
So to all Dubai motorists, please be advised of this update. No announcements yet on when these new radars will take place but this is something that we should all be aware of. Besides cheating the radars should not be done in the first place.