Fans of Duran Duran, you're in for a treat! The British rock band will headline the first day of Dubai Jazz Festival, brought to us by Emirates Airlines. It will be the 16th edition of the annual event, which will be held on February 21 – 23, 2018 at the Dubai Media City Amphitheatre.
Last year, we saw the likes of Mariah Carey and Enrique Iglesias at the famous music festival. This time around, we can expect to see Duran Duran perform the greatest hits of their career, as well as showcase special numbers from Paper Gods, their most recent studio album.
First Day of Dubai Jazzfest 2018 Featuring Duran Duran
Even decades after Duran Duran first came into the music scene, they are still going strong! In fact, many of today's pop, rock, and indie artists have been influenced by their unique sound and style. Their stellar career doesn't seem to be showing any signs of slowing down, either!
The band has just released their 14th studio album, Paper Gods, which currently among the Top 10 charting records. The album includes collaborations with Kiesza, Nile Rodgers, Janelle Monae, Mark Ronson, Davide Rossi, Mr. Hudson, John Frusciante, and other A-list artists.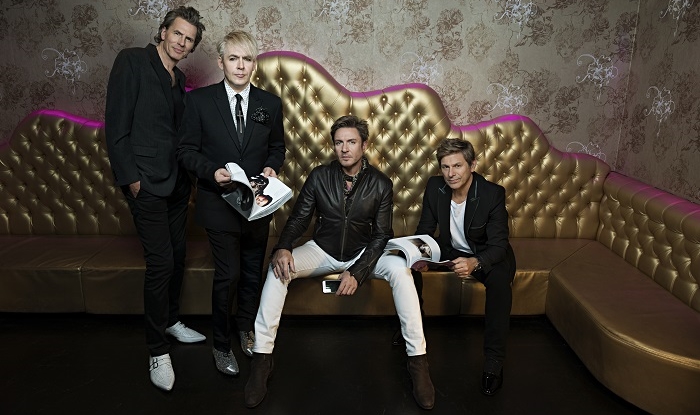 Ticket Prices: Duran Duran at Dubai Jazz Festival
You can buy tickets for the Duran Duran performance via Ticket Master. Prices are as follows:
VIP Deck – AED 1,350
Fan Pit – AED 725
Golden Circle – AED 525
General Admission – AED 325
Concert Venue: Dubai Media City Amphitheatre
"Duran Duran is one of those bands that stand out because they are timeless; they continuously deliver unforgettable music and will never need a makeover," stated Anthony Younes, Founder and CEO of Chillout Productions. "February 21 will witness a show of pure bliss – just bring your dancing shoes."
"Selecting them to headline the first night was a natural and fitting choice for our 16th edition; we are extremely proud to have some of the most internationally renowned artists in our lineup," he added.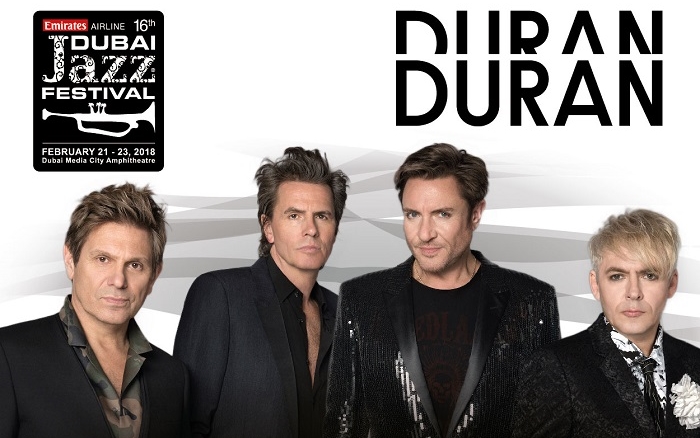 If you're a fan of Duran Duran, now is your chance to see them live! For more information about the Dubai Jazz Festival, join the social media conversations currently going on in their Facebook, Twitter, and Instagram accounts.