Eat & Meat is the main restaurant of The H Dubai, a luxury hotel located at #1 Sheikh Zayed Road in Dubai. When you are craving for some steak, ribs, and burgers, along with hearty soups, fresh salads, and yummy desserts… this is the place to be, anytime of the the day (or night)!
The hotel itself is near Dubai's iconic landmarks, such as The Dubai Mall, the Burj Khalifa, and the always bustling Dubai World Trade Centre (DWTC). So whether you're checked in or simply looking for a place to wine and dine, consider heading to Eat & Meat at H Hotel!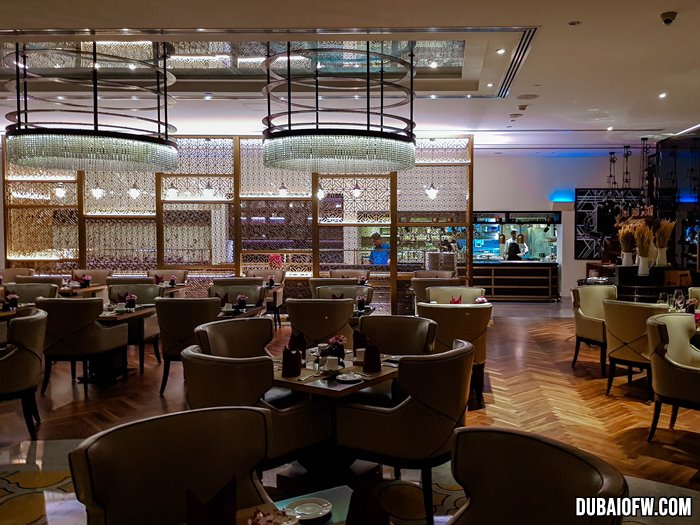 Have a Hearty Meal at Eat & Meat… Anytime of the Day!
Upon entering the restaurant, guests can relax at Eat & Meat's cozy ambiance, with its beige sofas, comfy armchairs, and black table tops set on wooden flooring. Of course, you can't miss the open kitchen spanning almost the entire length of the restaurant… and giving you a preview of mouthwatering dishes prepared by expert chefs!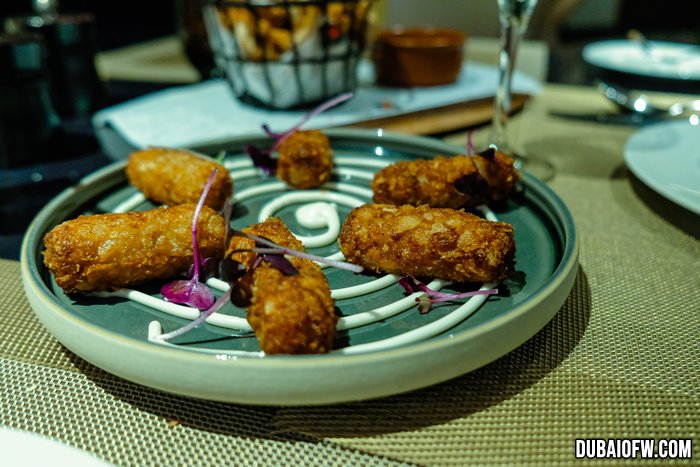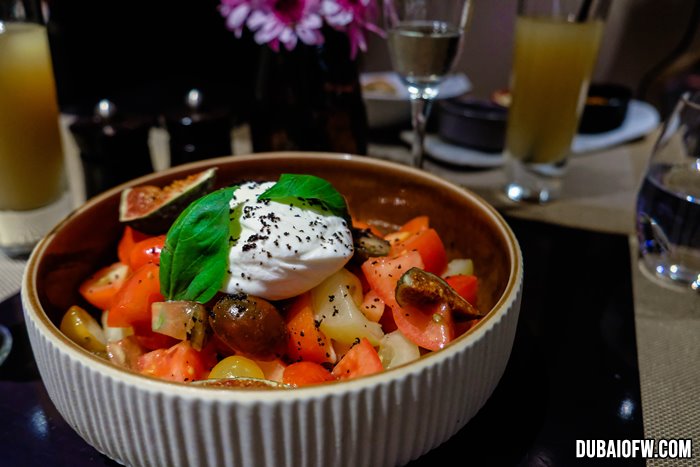 Eat & Meat is described as a 'Californian grill house' serving American cuisine, though it also offers a variety of international dishes. Let's have a look and see, shall we?!
For starters, guests can try the Angus Beef Carpaccio, Tuna Tartare, or Apricot and Quinoa Salad. A bowl of Lentil Soup, Sweet Corn Chicken, or Wild Mushroom Veloute, can also whet those appetites! As you can see, vegetarian options are part of the menu!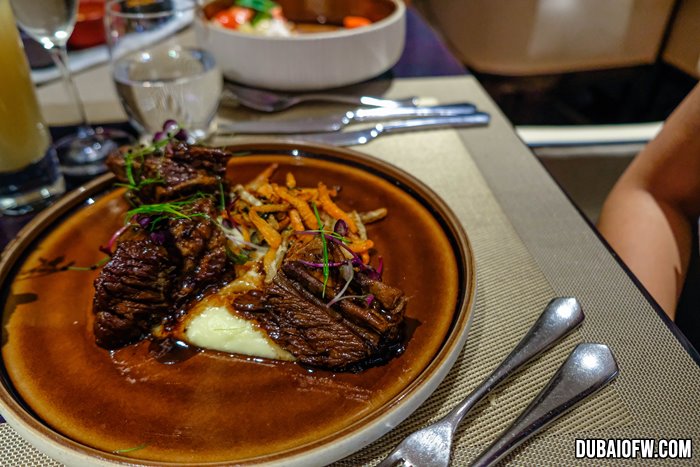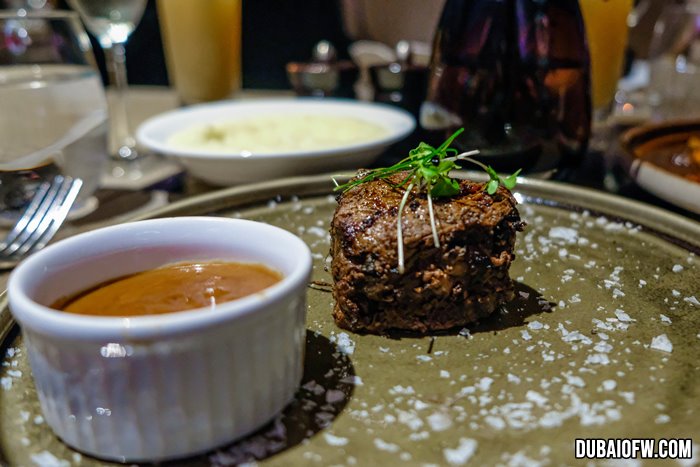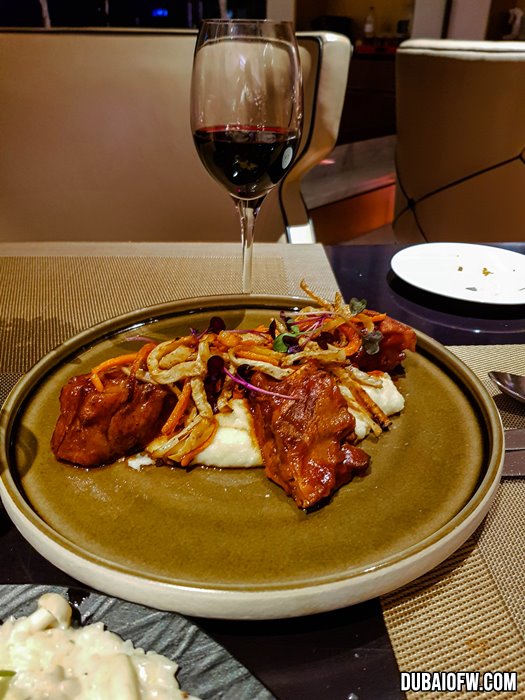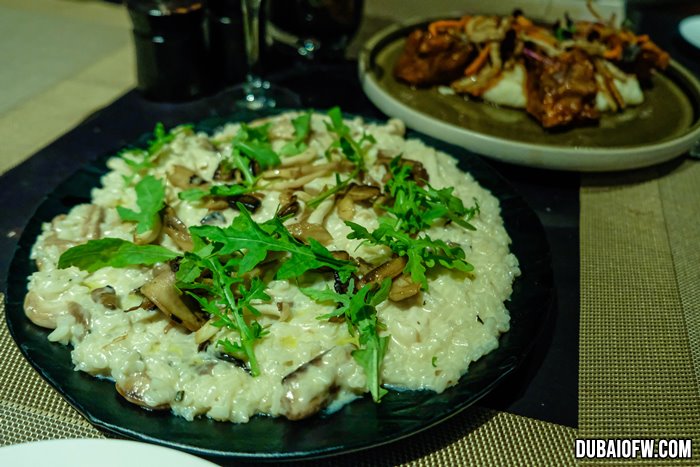 Main dishes at Eat & Meat include Pan-Seared Sea Bass, Salmon Fillet, Braised Beef Ribs, and an Arabic Grill platter of lamb chops, lamb kebab, lamb kofta, and other local delicacies!
Of course, you shouldn't miss the restaurant's signature Steak Stone Grill, where you yourself can cook Striploin Steak, Angus Beef Tenderloin, or Tuna Steak to your liking! Top it off with your choice of sauce (e.g. mushroom, peppercorn, lemon butter, etc.) and a pair of sides (e.g. mashed potato, buttered corn, onion rings, etc.) and you're good to go!
For dessert, indulge in a Dulce Chocolate Tart, Raspberry Trifle, Lime Cheese Cake, and other sweet delights. Wash it all down with coffee, soft drinks, juices… Or you could order a glass (or bottle) of sparkling champagne, red wine, or white wine. The choice is yours!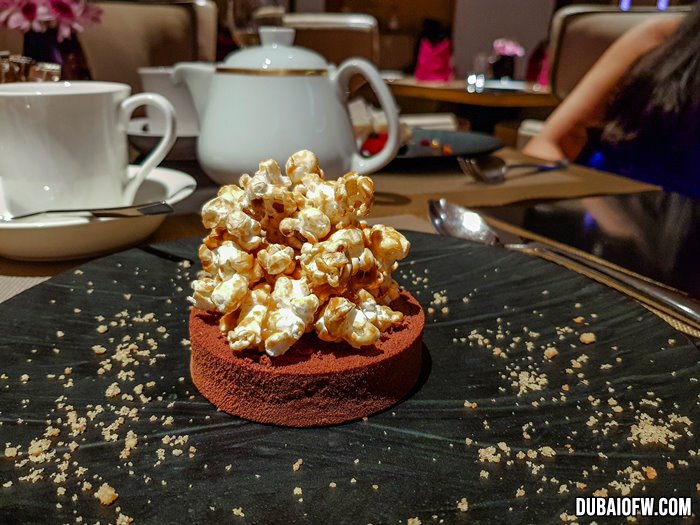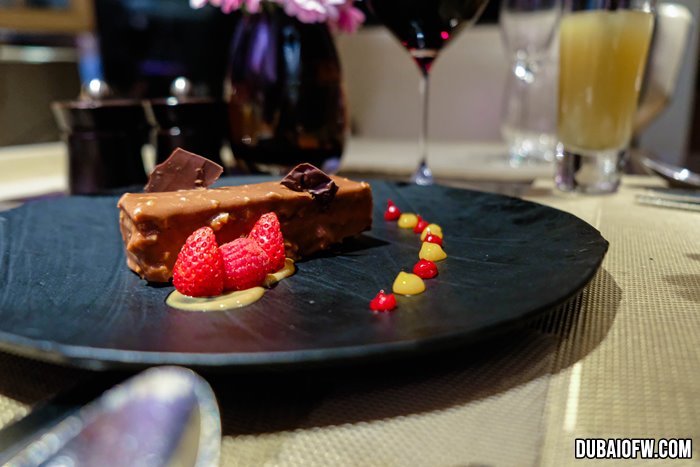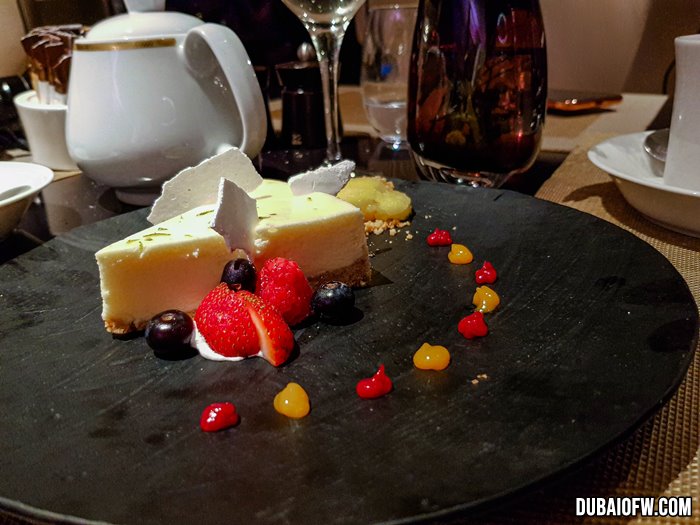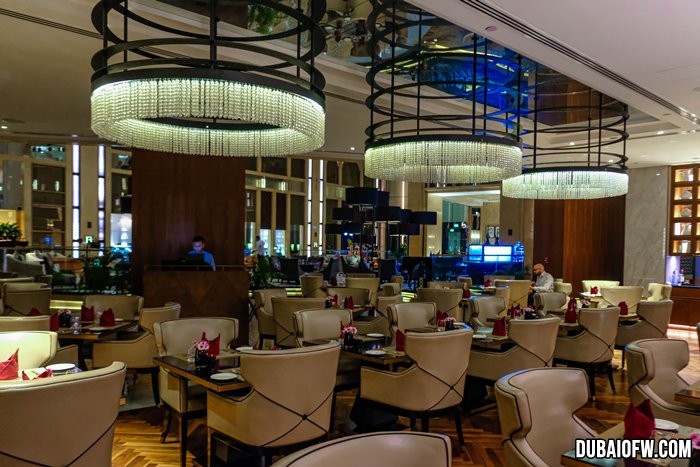 Opening Hours and Prices
Eat & Meat is open daily, from 6:30 am to 10:30 am, 12:30 pm to 3:00 pm, and 7:00 pm to 11:00 pm. On the average, a meal for two would cost around AED 435.
At present, the restaurant is also offering these specials:
Business Lunch – AED 85
Seafood Night Brunch – AED 349 (good for 2 pax), every Thursday at 8:00 pm
Video: Eat & Meat Restaurant in H Hotel
To tease your senses, here's a video preview of the restaurant's Seafood Night Brunch, shared by H Hotel Dubai's Facebook page:
Contact Information – Eat & Meat Restaurant
Address: Ground floor, H Hotel, One Sheikh Zayed Road, P.O. Box 125511, Dubai, UAE
Telephone: +971 4 501 8623
Email: eatandmeat@h-hotel.com
Website: https://www.hhoteldubai.com/dining/eat-and-meat/
Google Map:
Soups, salads, steak, dessert, and drinks — all of these make for a hearty and delicious meal at Eat & Meat in H Hotel Dubai! Aside from sampling international dishes, here's a list of amazing places to see and fun things to do while staying in the emirate!