In line with the government's initiatives to organize traffic and transportation flow in the country, new regulations have been worked out by relevant authorities and the local government of Dubai in order to ensure proper handling of fees and transportation-related violations in the emirate.
Recently, the government has released updates regarding public transportation and infrastructure upgrades to serve the riding public. Now, the government will also organize vehicle handling and confiscation for those in violation with traffic laws.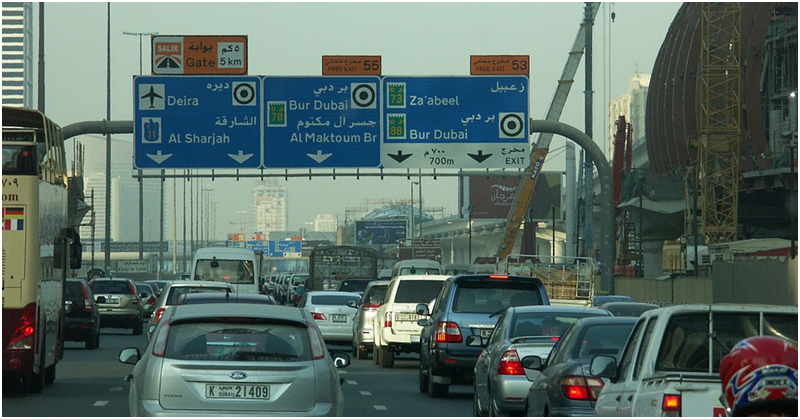 Dubai Gov't Issues New Vehicle Transportation & Confiscation Costs
In line with this, car owners in Dubai will now have to pay an AED 300 transportation fee if their vehicles have been confiscated by the police due to traffic violations or criminal cases. However, the charges will vary based on the size and type of the vehicle, as shared in a report by the Khaleej Times.
The new regulations and schedule of fees have been announced by the Dubai Police General Department of Traffic, along with the privatisation of the management of the vehicle confiscation area.
The management functions of vehicle confiscation have been handed over to the Emirates Parking Company at an estimated budget of AED 20 million per year.
The move was part of a partnership agreement signed by the Dubai Police and Emirates Parking Company regarding organising transportation, confiscation, management, and guarding of light and heavy vehicles to be confiscated in the emirate.
According to the agreement, the department will coordinate with all concerned authorities to issue permits to allow the Emirates Parking Company to carry out its duties regarding the confiscation, management, and guarding of vehicles, while providing electronic connections related to the parking lot management system. The traffic police will also provide the list of vehicles wanted for traffic or criminal cases to the company.
In line with this, the cost of vehicle transportation will be computed based on the size of the vehicle. The fees for transporting light vehicles (under three tonnes) will be calculated at AED 300 per vehicle. Meanwhile, the cost of vehicle transportation for heavy vehicles (between three and seven tonnes) will be at AED 2,200 per vehicle. The transportation cost for heavy vehicles above seven tonnes will be calculated on a case-by-case basis.
Moreover, heavy vehicles confiscated for traffic violations will be charged at AED 75 per day for the period they are kept at the confiscation area. Meanwhile, light vehicles will be charged at AED 40 per day. Vehicles owned by individuals, which have been confiscated for traffic offences, will be charged at AED 20 per day. The day is counted as a full day from 12 pm and ends at 12 pm on the next day.
ALSO READ:  New Dubai Metro 2020 Route Quickly Taking Shape