The Abu Dhabi Police have warned that anyone found organising or attending an Eid gathering in violation of COVID-19 safeguards could face a fine of up to AED 10,000.
READ ALSO: Saudi to Hold Hajj Under Strict Guidelines
The Abu Dhabi Police Department emphasized that the rules extend to all venues in the emirate, including private farms.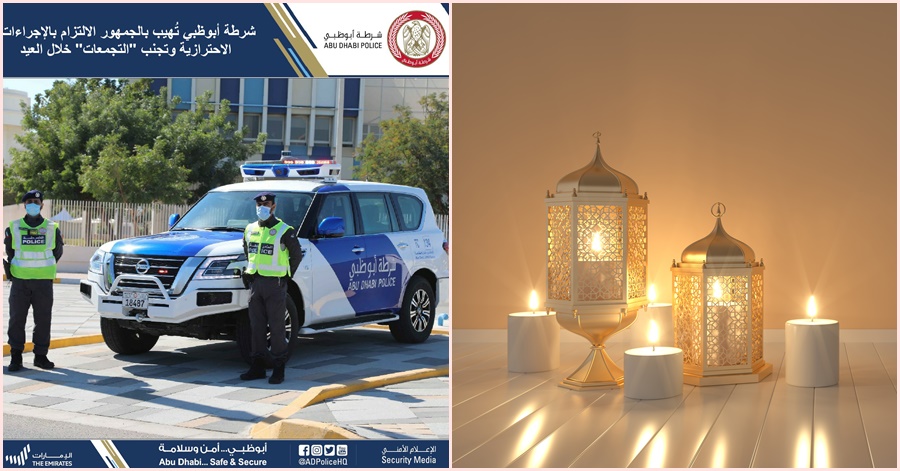 Abu Dhabi Police Warns Against Organizing Eid Gatherings, Fine of Up to AED 10,000 Applies
An AED 10,000 fine is imposed on anyone who organizes a large event or does not allow for proper social distancing for all participants, according to the law. Anyone who attends such a party will also be fined AED 5,000, the Gulf News reported.
In order to combat the COVID-19 outbreak, UAE authorities have urged citizens to celebrate Eid with members of their own household this year. In order to limit the spread of infectious disease, daily Eid rituals such as exchanging food and presents with neighbors and relatives, as well as giving cash gifts, must be avoided.
Even the traditional Eid hug must be avoided for the sake of public safety, and people have been urged to exchange greetings virtually during the holiday season.
#أخبارنا | #شرطة_أبوظبي تُهيب بالجمهور الالتزام بالإجراءات الاحترازية وتجنب "التجمعات" خلال العيد#عيد_الفطر_المباركhttps://t.co/3CA1Ei9PLT pic.twitter.com/rKUlUsuWJs

— شرطة أبوظبي (@ADPoliceHQ) May 11, 2021
In line with this, the Abu Dhabi Police Department has also urged residents to report any COVID-19 violations by dialling 8002626 toll-free, texting 2828, or emailing aman@adpolice.gov.ae.
During the last week of Ramadan alone, Abu Dhabi authorities fined 4,210 people for attending or organizing 72 separate gatherings that violated COVID-19 precautionary steps.
READ NEXT: List of UAE Public Holidays 2021