In line with the upcoming celebrations for the 48th UAE National Day, philanthropist Firoz Merchant, Founder, and Chairman of Pure Gold Group has once again done his charitable work in contributing to the release of 700 insolvent prisoners across the UAE. 
In alignment with the values of tolerance, the various insolvent prisoners are from different nationalities and backgrounds and, this year they will get to celebrate the UAE National Day with their families in their home countries.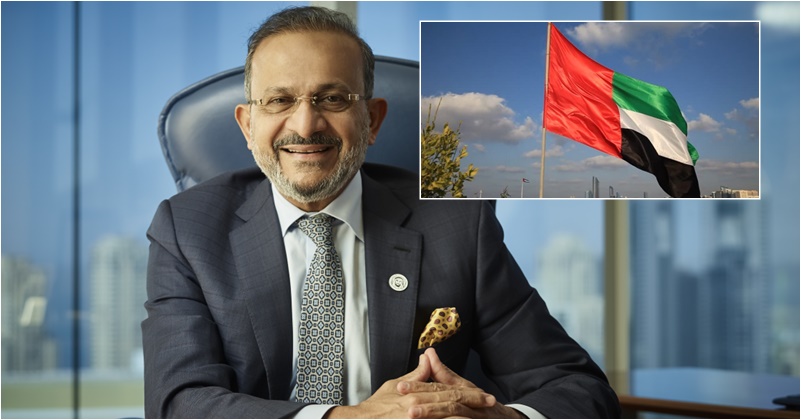 Indian Business Tycoon Extends AED 1 Million for Release of 700 Inmates on National Day
According to the report shared by the Khaleej Times, the total amount being spent to help these insolvent prisoners is approximately AED 1 million, and this will go towards various expenses like paying off their debts or airfare and transport to their homes in their countries of origin.
There are about 150 insolvent inmates to be released from Ajman Central Jail alone, and they belong to various nationalities including Afghanistan, Azerbaijan, Bangladesh, Cameron, China, Egypt, Ethiopia, Gambia, Ghana, India, Indonesia, Iran, Iraq, Jamaica, Jordon, Morocco, Oman, Nigeria, Pakistan, Philippines, Russia, Sierra Leone, Sri Lanka, Sudan, Syria, Thailand, Uganda, Vietnam, Yemen and others.
Commenting on this development, Major General Sheikh Sultan bin Abdullah Al Nuaimi, Commander-in-Chief of Ajman Police noted: "I am very appreciative of this gesture from Pure Gold Group, for their sense of social responsibility towards those in our correctional institution, and their generous support to secure their return to their country." 
Furthermore, other insolvent prisoners to be released are from Dubai, Abu Dhabi, Sharjah, Ras Al Khaimah, Umm Al Quwain, and Fujairah prisons, adding up to a total of 700 insolvent prisoners — 160 prisoners from various nationalities were released from Fujairah correctional facility.
For his part, Firoz Merchant shared: "700 insolvent prisoners of more than 30 different nationalities will join in the spirit of the UAE National Day and the Year of Tolerance and they will celebrate the great occasion peacefully and happily back in their home country, reunited with their families. I am inspired by the message of tolerance initiated and led by the UAE amongst the world nations."
The initiative aligns with Pure Gold Group's 'Forgotten Society' program established in 2008 by its founder Firoz Merchant to help prisoners of debt. Since its inception, the initiative has helped thousands of insolvent prisoners.
It's such great news to hear that as the UAE celebrates its 48th year of sovereignty and independence, its people – most especially those who are held accountable to the law, will be given another chance to live freely and right their wrongs in the past in order to contribute to a better future in their respective countries. 
ALSO READ: UAE Announces New Law to Protect Residents Struggling with Financial Debt