For those visiting or staying in Dubai, there's great news for you because now you can visit several places just by staying here in the emirate, because Dubai's Global Village will be extended for another week this season!
Guests and visitors can check out the special attraction and explore more places "around the world," simply by going to Dubai's Global Village.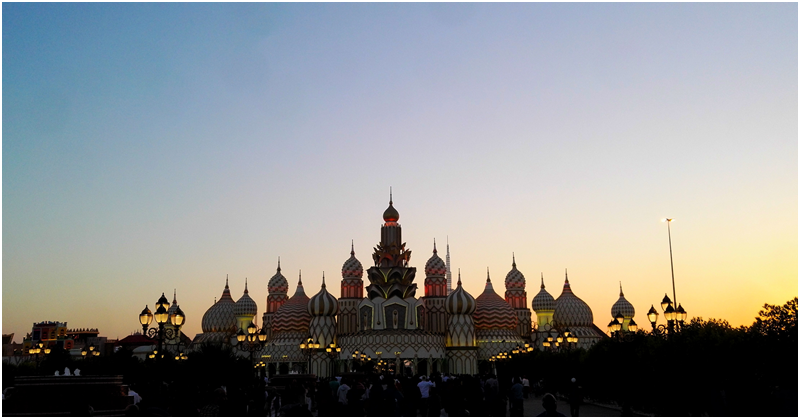 Dubai's Global Village to be Extended by a Week this Season
Dubai's Global Village, one of the emirates top tourist destinations, has announced that it will extend the duration of its current season by a week, as shared in a report by the Khaleej Times.
From its original schedule up until April 6, the last day of Season 23 will now be on April 13, 2019.
The decision to extend the current season was due to the insistent requests by guests and the general public.
For this adjustment, all 27 pavilions are expected to remain operational, welcoming guests and shoppers on a daily basis. Additionally, more than 160 outlets will continue to offer delicious food, from traditional dishes to unique street foods from a total of 78 different cultures.
The adjustment reflects the multicultural festival park's superior guest happiness index at 9/10, as it strives to always exceed guests' expectations and provide top of the line service and overall park experience.
Over 60 rides and challenging game booths, more than 100 arcade games, as well as a unique circus show, the Global Village Carnival will treat guests, both young and old, to an unforgettable international experience until April 13, for this year's edition of the event.
In regard to the said changes, the park will still keep its regular schedule, which is from 4 pm to midnight from Saturday to Wednesday, and until 1 am on Thursdays, Fridays, and public holidays.
On Mondays, however, the park will exclusively be dedicated to families and women only.
ALSO READ: Photos: HH Sheikh Mohammed Visits Global Village