The UAE is known for being home to a wide variety of expat communities, which are primarily composed of many different Asian and other Arab nationalities including Indians, Pakistanis, Egyptians, and Filipinos.
ALSO READ: Indian Expats Working in the UAE Required to Register Immigration Status Online
With that, the government has set legislation and rules to facilitate and safeguard the stay of these foreign nationals, as an important part of the UAE community across many aspects of society and the economy.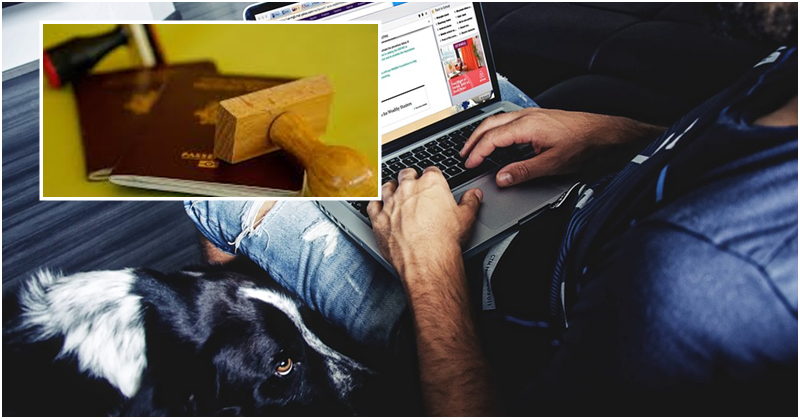 Indian Missions in UAE Now Offer Online Passport Applications
In line with this, Indian expats who are in need of passport services from the Indian missions in the UAE will now be required to submit their applications online before visiting the application processing centres, as shared in a report by Gulf News.
According to the report, online applications have been made mandatory for Indians in Dubai as well as in five other emirates under the jurisdiction of the consulate, as per the Consul General of India in Dubai Vipul.
Navdeep Sing Suri, the Indian Ambassador to the UAE, also confirmed the new rule noting that applicants seeking passport services will undergo this process as per the Indian Embassy in Abu Dhabi starting Wednesday, April 10.
Those interested to avail of passport services at the Indian Embassy will have to course their application through the portal of Passport Seva at Indian Embassies and Consulates using this link.
As first announced earlier this year by Gulf News, the initiative follows the integration of the Passport Seva project in India with the passport service system in the UAE, which is considered a preliminary step towards issuing chip-based electronic passports.
The initiative seeks to eliminate the need for paper documents and to speed up the time it takes to issue passports.
According to consular officials, the integration was achieved through the support of a technical team that flew all the way from India.
And while there has been no public announcement made, the consulate posted the new rules for mandatory online application via the consulate's website.
The diplomats clarified, however, that physical appearance of the applicants would still be required at the centres of BLS International, the service provider to which the processing of Indian passport and visa applications has been outsourced.
The applicants would still be required to personally visit the nearest BLS centre with the printed copy of the application submitted online as well as other documents for verification purposes.
Moreover, the application has to be signed in the presence of the submission officer at BLS.
ALSO READ:  How to Renew an Indian Passport in Dubai