Time for another interview with an OFW expat in Dubai. We are lucky to interview Ion, the popular blogger behind BoyDubai.com. Ion has been in the UAE for 9 years and is currently working as a Senior web designer (User Experience).
One of the interesting things we found out is that Ion's background back in college was more on Programming, but he has landed a career in Web Design. He mentions that he took online tutorials and learned these skills by himself. Now he is working for a leading airline company in the Middle East.
We hope that fellow Pinoys can get inspiration from Ion's story. That you are not limited to your educational background only. So long as you have the will to learn and the determination to improve your skills, then you can pursue a career based on your interests and passions. We also hope that fellow Pinoys will invest their time in education and learning new skills as these can be a big help in getting better opportunities here in Dubai. Read more about our interview below.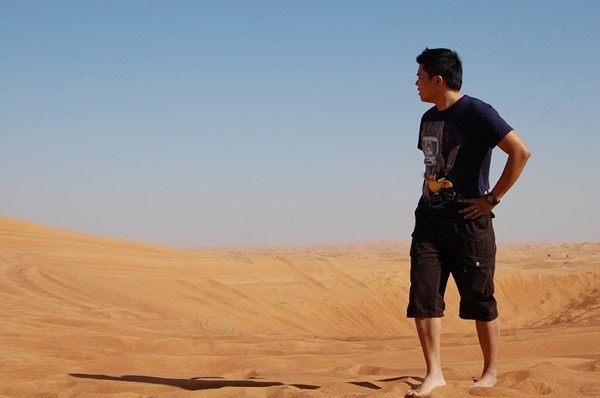 OFW Profile: Senior web designer (User Experience) in Dubai
Name: Ion
Occupation: Senior UX (User Experience) Designer
Education: BS Computer Science
Number of Years in Dubai: 9 years
1. Tell me about yourself. Brief Introduction
I'm enjoying life's challenges and rewards in this city for 9 years now.
Friends call me Ion though it's not my given or nick name. I work as Senior UX (User Experience) Designer for a leading airline company. I design websites, natural UIs, mobile and wearable apps for Android, iOS, Windows, Blackberry, etc. I did not learn design in school. I only researched online for self-tutorials and videos about HTML, CSS and Photoshop, and voila, it became a career.
Other than Boy Dubai, I also blog about parenting from a daddy's perspective at dadedidubai.com
2. Why did you come to Dubai?
It was my father who brought me here. My heart did not agree 100%, but I thought to give it a try and stay for just 2 years and go back home; because eventually, "I could save enough already in two years." That's my wild assumption then.
I was also convinced because I know it's the best time to contribute in the family finances while my two younger sisters were still in college.
3. What were your previous jobs?
Before coming to Dubai I was the Executive Director of the Philippines volunteer group Voice of the Youth (VOTY) Network – in addition to our community projects and campus tours, we were running a youth-oriented radio program in Manila – the reason why it's not so easy for me to take the Dubai invite.
I also had various web designer and social media jobs for a number of digital agencies here and in Manila.
4. How do you find your current job? Are you happy/satisfied with it?
I'm happy but I want to do more. The UX field is still in its childhood stage here in the region and I want to take the opportunity to build a career in it while it is quickly growing.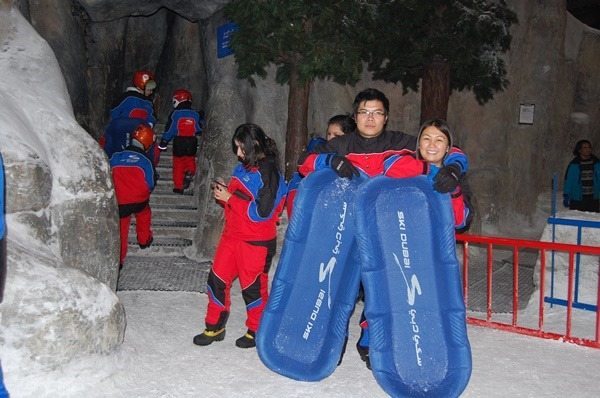 5. Are you able to save in Dubai? Why/How?
Saving is a challenge if you live in a money-magnetic metropolis, but yes. On paydays, I pay myself first, before the bills. No matter what, that portion is untouchable, except for emergencies.
Recently though, we're not just putting all the money in the bank. We're investing into mutual funds and real estate back home; because we see that money grows more in investments than just keeping them in the bank.
6. Is it difficult to live in Dubai? What are your struggles? What's life like outside work?
It is not easy to live – anywhere. I'm just lucky that my family is here and I don't have the struggle of homesickness.
Life outside work is FUN. Actually, I make sure it's fun. There are still quite a lot of enjoyable activities that doesn't have price tags.
I make time to still do the things I love doing and not just be eaten up by the routinary work stress and pressure.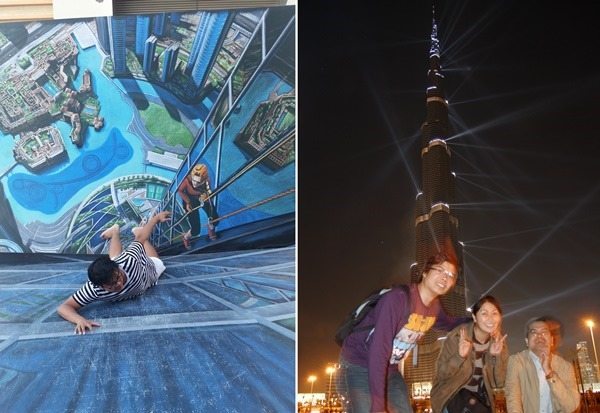 7. What do you Like about Dubai?
Safety, and tax-free (so far)
8. What do you NOT Like about Dubai?
People debating that not taking a shower is a cost-cutting practice.
Rent cost. The annual rent cost could've already given us another condo unit back home.
9. What are your plans in your career/family/future?
I don't see myself in the corporate world forever. I want to start my own in the new economy (online business) – this is something that's not a common path for OFWs. Most of us have the mentality that when we go abroad, we are tied to work for a company, be employed until we go back home. There are many groups in the UAE that advocates on encouraging OFWs to become entrepreneur nowadays.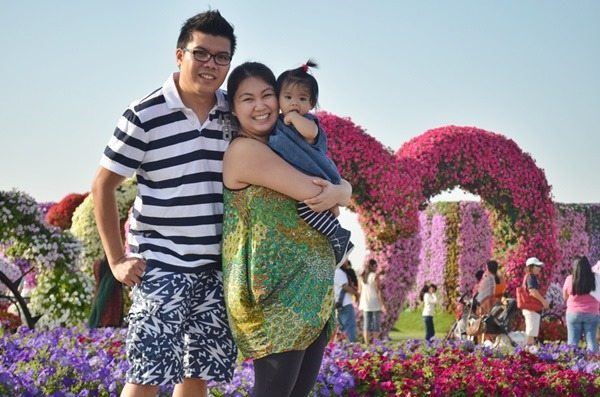 10. You have any tips for Kabayans when working/finding work/living in Dubai?
HAVE FUN Kabayan and mingle with the right people.
Never give up on your dreams. Being away from home is not a road block to make your dreams reality. You may be on a job that's not close to your heart, but keep and use your personal time to do things you are passionate about – something that will make you smile before you go to sleep.
Have a work-life balance. Don't burn out.
And one more thing, never back down. Noypi ka, astig!
Connect with Ion:
Blog: http://boydubai.com
Facebook: https://www.facebook.com/BloggerBoyDubai/
Twitter: https://twitter.com/ohboydubai
Instagram: http://instagram.com/ohboydubai
—————————————
*Photos provided by Ion
Are you a Pinoy Expat in Dubai? Do you want to be featured in the website? Send us an email telling us you want to be featured at admin@dubaiOFW.com and we will send you the set of questions! Let's help other Pinoys who want to come to Dubai understand what life in the UAE is like through your story.