Abu Dhabi Commercial Bank PJSC, also known as ADBC Bank, is a popular bank in the United Arab Emirates. It is a public bank traded on ADX as ADBC. It offers financial services in the United Arab Emirates and the United Kingdom.
Also Read: ADCB Credit Card Benefits in UAE: Types and How to Apply
This bank is a joint public company in the UAE that provides retail banking, investment banking, commercial banking, merchant, fund management and brokerage activities through its 48 branches in the UAE and 1 in the United Kingdom.
If you are searching for a job in this bank, please check out the information below on how you can apply for available positions.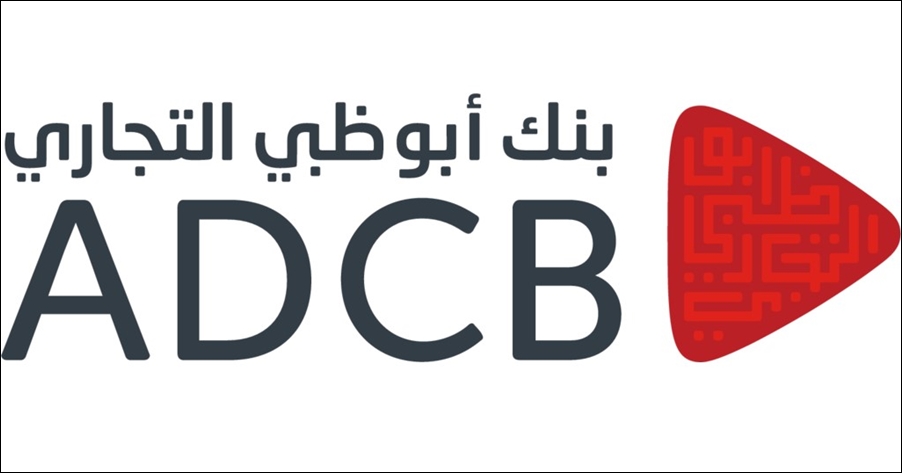 How to Apply for a Job in ADBC Bank in the UAE
To apply for a job in ADBC Bank in the UAE, you can head to its official career website at https://www.adcbcareers.com/. There you will find jobs related to your profession. You can search suing job keywords, job role, and job location. Just explore the site so you can familiarize yourself with work-related information about the bank.
ADCB Bank History
The company's history started during its formation in 1985. It was then a public shareholding company with limited liability, which followed the mergers between Khaleej Commercial Bank, Emirates Commercial Bank, and Federal Commercial Bank in 1975. The Government of Abu Dhabi now holds 62.52% of the company through Abu Dhabi Investment Council (ADIC). The other shares of ADCB are handled by the public, both institutions and individuals.
Today, ADCB is considered the third-largest bank in the UAE when it comes to balance sheet size. Apart from the banking services it offers, it also provides financial markets products in AED and USD to limited customers. In 2019, the bank made a merger with Union National Bank and Al Hilal Bank. This merger will continue to run as ADCB although AL Hilal Bank said that it will operate independently.
Facts & Figures
ADBC Bank is founded in 1985 after a merger was formed in 1975 between Khaleej Commercial Bank, Emirates Commercial Bank, and Federal Commercial Bank.
The government owned more than half of the company's shares.
ADBC Bank is the largest bank in the country based on the balance sheet size.
The bank offers different banking services as well as financial market products.
As of September 2018, the bank has more than 5,000 employees from 80 nationalities, which are all in retail and corporate banking.
The company has 56 branches in the UAE.
It also has a branch in Jersey.
There are representative offices in Singapore and London as well.
List of products and services ADBC Company handles
ADBC For You
MyChoice

Choice of Free Credit Card
Discount on Loan Processing Fee
Higher Interest Rate on Accounts and Deposits
Additional TouchPoints on Insurance
Bonus TouchPoints of up to 250,000
Monthly TouchPoints draw of up to 3 Million
Subject to terms and conditions

Emirati

Dedicated relationship officer that serves as a single point of contact (subject to terms and conditions)
Preferential treatment and rates
No minimum balance fees
Complimentary life insurance of AED 50,000
Valet parking at select branches
Access to more than 70 branches and 450+ ATMs
Travel and Lifestyle Benefits for Emirati
Experience Yas Island Theme Parks and Attractions

Ramps up the fun with a host of privileges at CLYMB Abu Dhabi, Warner Bros. World Abu Dhabi, Ferrari World Abu Dhabi, and Yas Waterworld Abu Dhabi.
15% discount on entry tickets and annual passes (subject to terms and conditions)
15% discount on food and beverages
Complimentary Quick Pass for priority access to rides and attractions (subject to terms and conditions)
0% interest payment plan available on all purchases above AED 500.

Exclusive Offers and Discounts

Our exclusive partnerships with a range of premium, hand-picked brands ensure you receive the best tailored offers and discounts to suit your lifestyle. Some of our partners: Al Mandoos, Jumeirah at Etihad Towers, Abu Dhabi, and the St. Regis Abu Dhabi.

Global Airport Lounge Access

Relax and unwind at more than 25 regional and international airport lounges, including: Diamond Lounge at the VIP Terminal, Abu Dhabi International Airport, and Marhaba Lounge at Dubai International Airport.

Global Wi-Fi Access

Receive unlimited access to more than one million public Wi-Fi hotspots worldwide, on the ground and in the air, with Boingo.

Travel Discounts

Enjoy exclusive discounts on flights and hotel bookings:
Up to 30% discount at Cleartrip
Up to AED 300 Rehlat bookings

Avis Rent a Car Benefits

15% discount on all rentals in addition to a free upgrade

Chauffer Offer

20% discount on three rides every month.
ADBC Privileged Club
Dedicated Relationship Manager
Preferential Pricing
Priority Access
Convenience Banking
Service and Product Guarantee
Other banking services
What it means to work in ADBC Company
Here are some of the feedback and reviews by the employees of ADBC Company:
Desktop Support Engineer: works for a migration project
"working environment and timings are good. I worked as contract employee so I don't have a job assurance. salary also doesn't satisfy my economical needs. overall I gain a fair experience from the company."
Credit Analyst: Great
"Great place to work,
It is really good to get experience and exposure and this is totally professional pace work.
I have worked here for 4 years and have done credit analysis, sales and portfolio management."
Designated Relationship Officer: Best working experience
"I worked in atmosphere and surroundings that exists Skillful employees, with pressure absorbing qualities makes the working environment even more interesting and unique."
Relationship officer: Best bank
"Had a great experience and learned a lot, new challenges new ethically grafted banking procedure and rules regulations, this bank was the best opportunity to live and work in in all it was my best experience of life"
Credit Controller, IT Operation: Good organization to work
"Organised run sheet to fallow.
Punctuality, dedication, hard work, teamwork.
24/7 with night shift, No Friday Saturday off.
work culture lively environmental"
Company Information:
Address: Abu Dhabi Commercial Bank, Building, Sheikh Zayed Street, Abu Dhabi, UAE
Main Telephone Number: 600 50 2030
Website: adbc.com