AW Rostamani Group or AWR is privately held company in the UAE. It was founded in 1954 in Dubai. Its founders were the Al Rostamani borther—Abdul and Abdullah Wahid Al Rostamani. If you are looking for job openings from this company, we have shared information below on how you can apply and check available work opportunities for your guidance.
Right now, the company's headquarter is located in Dubai and it has more than 3,800 employees. It also operates 12 big companies in the industries of automotive, retail, real estate, travel, lighting, and logistics. Indeed, the AWR has different businesses in different sectors. Because of its brand in various industries, it makes the company popular among consumers and entrepreneurs.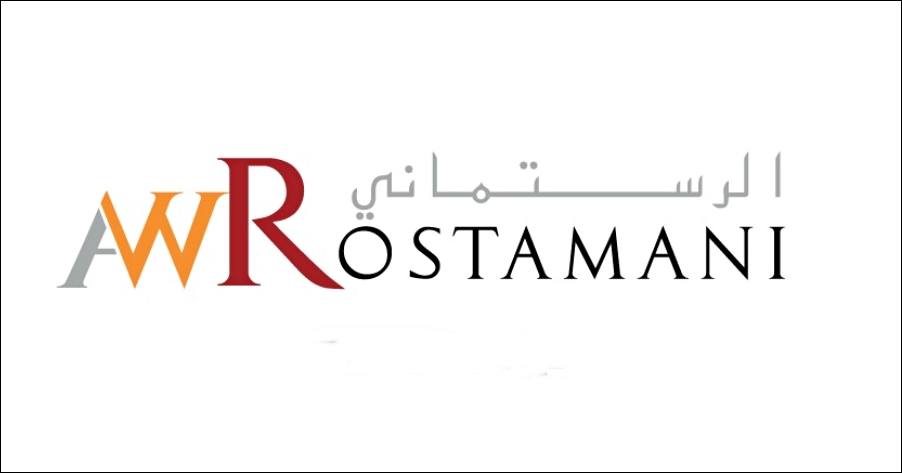 AW Rostamani Group History
The history of AW Rostamani Group started in 1951 when it was founded by the Al Rostamani borther who were sons of a local pearl trader. They decided to establish a family business in Dubai Creek. The brothers had a passion for reading. Because of that passion, they were able to open their first bookshop, which was called Al Ahliya Library in 1954. The imported books from Syria, Egypt, and Lebanon through Bahrain. They business because partnership and their ventures into different sectors went on and on. In 2019, the group signed an agreement with Hilton to build a DoubleTree by Hilton Hotel located in Bur Dubai.
Facts & Figures
The group has more than 4,000 employees.
It employs from over 61 nationalities.
It has 24/7 service centers.
The company owns 2.5 million SQ FT residential and commercial space.
Its revenues hit $2 billion.
The company received 10 Emiratisation Program awards.
It has 9 Nissan showrooms.
It operates 12 large companies in 7 industries.
2015 Editor Choice of the Year
2016 Part's excellence & best inventory management
2018 Dubai Quality Gold Award
2018 World After Sales Progress Club Award
2018 Dubai Human Development Award
List of brands and services AW Rostamani Group handles
Brands handled by Aw Rostamani Group
51 Apartment
American Rag Cie
BCD Travel
GE Lighting
Kar Freight Forwarding & Transport
Infiniti
Shift Car Central
Nissan
Angels
Autotrust
Certified Pre-Owned
Frater
Renault
Total
Vhernier Milano
World Coffee Bar
Automotive
Arabian Automobiles Company
Autotrust
Shift Central
Trading
Brayleys
Prime Honda India
AWR Certified Pre Owned
Real Estate
AWR Properties – Residential
AWR Properties – Commercial
AWR Properties – M Square
Ventures
BCD Travel
AWR Lifestyle
KAR Freight & Forwarding
Lumina
Logistics
What it means to work in AW Rostamani Group
Here are some of the reviews and feedback by AW Rostamani Group employees:
Project manager: A good company to stay with supportive and considerate owners
"AW Rostamani Group is well diverse group with many subsidiaries from Automobile Sales, Leasing and Export. They are also into logistics, Property Development and Leasing. The owners themselves are hand on in the management of the company. They are professional and considerate. They award the well performing individuals and recognizes your contribution and hard work as individuals"
MEP Engineer: Excellent company with good professionals
"A group of Highly skilled professionals collaborated from multi-nationalities without any discrimination's and egos. I have really enjoyed working with this company and hardest part was leaving the company. The best part of the company was dealing each and every thing in a documented manner which I think was the best I have learned."
Group Procurement Lead: Excellent Company with wonderful work life balance.
"The Leadership is excellent and the depending on which team you work you will still enjoy working at AWR Group. I truly respect it Owners and the Management. I had a Great team, Great Boss and enjoyed my stint at AWR. The HR Group is also supportive. If ever given an opportunity, I will again go back !! it's truly one company you have to work"
Senior Accountant: Mix of Professional &Traditional environment
"It was very good experience overall except HR policies are harmonized throughout the group. That is why there is some sort of favoritism in baes on nationalities in terms of benefits. However, working environment is very friendly, supportive & very professional."
Assistant Manager: Challenging workplace with diverse functions & responsibilities
"I landed in UAE in Jan-2013 after I got the job offer from AW Rostamani Group. I knew before joining that working at a company outside India (Home Country) for the first time would be filled with new challenges. However, the experience here has been worthwhile as I have learned a lot in my tenure so far. The co-workers have been supportive and offered me a helping hand in the beginning to get used to the culture here. Overall, it has been a satisfying experience so far."
How to apply for a job in AW Rostamani Group
AW Rostamani Group has its own official career website where you can apply for a job. You can go to https://www.awrostamani.com/careers/en and enjoy exploring what the company has to offer. The company is truly committed in enriching the lives of its employees. As you can see from the reviews, AWR is treating it staff well across its different business segments. If you have experiences in automobile, real estate, and ventures, this is a good company to consider. On the career website, you will discover different opportunities in business support and operations, facilities and real estate, business and corporate development, marketing and communications, digital and technology, Emiratisation, legal, customer service and sales, and graduate and internship. Endless job opportunities await you there. Prepare your resume and submit it on the website.
According to AWR, there are 4 simple steps to apply for a job in the company. First, you have to complete the application form and attach your resume. Next, the talent acquisition team will review your application. Third, they will contact you if you got shortlisted for an interview. Lastly, selected candidates will receive offer letter from the company. After the acceptance of the letters, a member of the company will be assigned during the on-boarding process.
Other ways where you can apply for a job in AWR are through Indeed and LinkedIn. Explore those platforms and look for AWR offers. It's also recommended that you build your online profile on those websites.
Contact Information:
Address: Al Ittihad Road, Deira, Dubai, United Arab Emirates
Main Telephone: +971 429 29129
Website: awrostamani.com