Begging is against the law in the UAE. In fact, the UAE Council has passed the Anti-Begging Draft Law, which cautions against begging. It also issues a stern warning against "organised" begging, which forces people to beg for money and may be considered as a form of human trafficking.
Recently, four "ringleaders" of a human trafficking gang in Sharjah were sentenced to one year in jail. The verdict was announced by Judge Mahmoud Abkar at the Sharjah Criminal Court of First Instance. After serving time in prison, the four convicted traffickers will be deported.
Human Traffickers Jailed for Forcing People to Beg
Last month, the anti-human trafficking team of Sharjah Police received information about a group of people who had been brought into the UAE and forced into begging. The group consisted of 35 men and women — people of determination from different parts of Pakistan.
During the raid, Sharjah Police discovered that the victims were kept in inhumane conditions. They have been sent to a shelter for human trafficking victims in Abu Dhabi. Meanwhile, four Pakistani suspects were charged for human trafficking and sentenced to jail and deportation.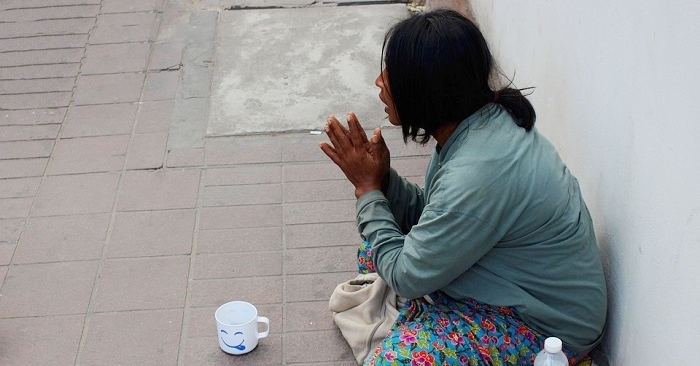 First Case of Its Kind
The case, which falls under the Anti-Human Trafficking Law of the UAE, is considered as the first of its kind in the country. In accordance with Federal Law No. (51) of 2006 on combating human trafficking, Sharjah Prosecution filed the case against the four human traffickers.
The Minister of State for Foreign Affairs and Chairman of the National Committee to Combat Human Trafficking, Dr. Anwar Gargash, commended the law enforcement agencies in Sharjah for successfully handling the case.
This case serves as a reminder for us to beware of any scheme that involves begging, human trafficking, and abuse. Moreover, if you notice anything suspicious, do not hesitate to report it to the authorities. Here is a guide on how to report cases of abuse in Dubai and the UAE.