The Joyalukkas Group is a high-profile conglomerate that has different business interests like jewellery, fashion & silks, luxury air charter, malls, and money exchange. They started as a single showroom for jewellery in the year 1986. Through years of providing great services, they have expanded to ten countries which include the UAE.
Also Read: Index Exchange Branches in UAE
Joyalukkas Exchange has a strong desire to offer value and implementing international standards in money exchange services is exceptional. Providing many services like foreign exchange, remittance, and payment solutions, Joyalukkas ensures to make customers' or client's needs are met.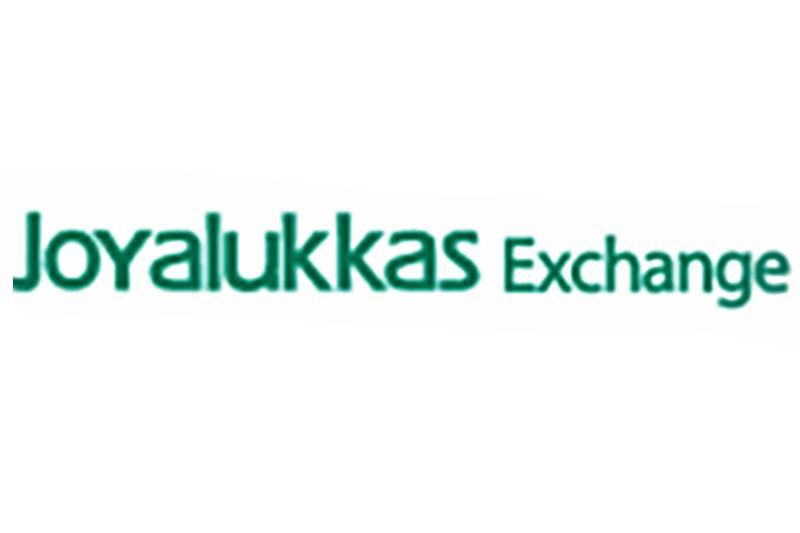 If you are looking for a specific Joyalukkas Exchange branch near you, please check out this directory listing of the office address, working hours, and contact information we've posted in each emirate below.
UAE Joyalukkas Exchange Abu Dhabi Branches
Abu Dhabi Branch
Address: Shop No. 2, Omeir Bin Yousef Building, Shk. Hamdan Bin Mohammed Street,
Working Hours: Sat–Thu: 09:00Hrs – 22:00Hrs,Friday: 09:00Hrs – 12:00Hrs & 13:30Hrs – 21:30Hrs
Email: ex.addelma@joyalukkasexchange.com
Phone: +971 2 4915662
Fax: +971 2 4915711
Al Ain Branch
Address: Al Ghabah Street, Alain, UAE
Working Hours: Sat–Thu: 09:00Hrs – 21:30Hrs,Friday: 09:00Hrs – 11:30Hrs & 13:30Hrs – 21:30Hrs
Email: ex.alain@joyalukkasexchange.com
Phone: 971 3 7377903
Fax: 971 3 7377905
Mafraq Branch
Address: Al Raha Workers Village, Mafraq, , Abu Dhabi, UAE
Working Hours: Sat–Thu: 9:00Hrs – 22:00Hrs,Friday: 08:30Hrs – 12:30Hrs & 13:30Hrs – 22:30Hrs
Email: ex.mafraq@joyalukkasexchange.com
Phone: +971 2 585 6454
Fax: +971 2 585 6456
UAE Joyalukkas Exchange Ajman Branches
Ajman Branch
Address: Shop No 5, Jurf Industrial Zone 2, Ajman, UAE
Working Hours: Sat–Thu: 09:00Hrs – 22:00Hrs,Friday: 09:00Hrs – 12:00Hrs & 13:30Hrs – 21:30Hrs
Email: ex.ajman@joyalukkasexchange.com
Phone: +971 6 7421093
Fax: +971 6 7421093
UAE Joyalukkas Exchange Dubai Branches
Burdubai Branch
Address: Al Fahidi Street, Burdubai, Dubai, UAE
Working Hours: Sat–Thu: 09:00Hrs – 22:00Hrs,Friday: 08:30Hrs – 11:30Hrs & 14:30Hrs – 22:00Hrs
Email: ex.bdxb@joyalukkasexchange.com
Phone: 971 4 3535469
Fax: 971 4 3535683
Karama Branch
Address: 4 C Street,Opp. Sunrise City Supermarket, Karama, Dubai, UAE
Working Hours: Sat–Thu: 09:00Hrs – 22:00Hrs,Friday: 09:00Hrs – 11:30Hrs & 15:00Hrs – 22:00Hrs
Email: ex.dxbkarama@joyalukkasexchange.com
Phone: 971 4 3706010
Fax: 971 4 3706001
Corporate Office
Address: 5th Floor, New Century City Tower, Port Saeed, Deira, UAE
Working Hours: Sat–Wed: 09:00Hrs – 18:40Hrs,Thu: 09:00Hrs – 14:00 Hrs
Email: exchange@joyalukkasexchange.com
Phone: 971 4 29 73 300
Fax: 971 4 25 22 922
Sonapur Branch
Address: Shop No 4&5, CIG Central Shopping Complex, Sonapur, Dubai, UAE
Working Hours: Sat–Thu: 09:00Hrs – 22:00Hrs,Friday: 09:00Hrs – 12:00Hrs & 13:30Hrs – 21:30Hrs
Email: ex.dxbsonapur@joyalukkasexchange.com
Phone: +971 4 2953279
Fax: +971 4 3308248
Satwa Branch
Address: Shop 2, Next to Marry Brown Restaurant, Manila Shopping Center, Satwa, Dubai
Working Hours: Sat–Thu: 09:00Hrs – 21:30Hrs,Friday: 09:00Hrs – 11:30Hrs & 13:30Hrs – 21:30Hrs
Email: ex.dxbsatwa@joyalukkasexchange.com
Phone: 04 3252415
Fax: N/A
Qusais Branch
Address: Sheikh Rashid Housing Colony, Al Qusais, Dubai, UAE
Working Hours: Sat–Thu: 09:00Hrs – 21:30Hrs,Friday: 09:00Hrs – 11:00Hrs & 16:00Hrs – 21:30Hrs
Email: ex.qusais@joyalukkasexchange.com
Phone: +971 4 2614166
Fax: +971 4 2635661
DIP 1 Branch
Address: Inside Ramla Hypermarket , DIP 1, Jebal Al , Dubai, UAE
Working Hours: Sat–Thu: 09:00Hrs – 22:00Hrs,Friday: 09:00Hrs – 11:30Hrs & 13.00 Hrs – 22:00 Hrs
Email: ex.dxbdip@joyalukkasexchange.com
Phone: +971 4 339 01 21
Fax: +971 4 881 83 85
DIP 2 Branch
Address: Next to Pasons Hypermarket , DIP 2, Jebal Al , Dubai, UAE
Working Hours: Sat–Thu: 09:00Hrs – 22:00Hrs,Friday: 09:00Hrs – 11:30Hrs & 13.00 Hrs – 22:00 Hrs
Email: ex.dxbdip2@joyalukkasexchange.com
Phone: +971 4 267 32 86
Fax: +971 4 347 24 54
International City Branch
Address: CBD 29, Shop No 21, Al Warsan, International City, Dubai UAE
Working Hours: Sat–Thu: 09:00Hrs – 21:30Hrs,Friday: 09:00Hrs – 11:30Hrs & 13:30Hrs – 21:30Hrs
Email: ex.dxbinternationalcity@joyalukkasexchange.com
Phone: 971 4 5786117
Fax: N/A
Jebel Ali Branch
Address: Shop No 08 & 11, CIG Central Mall, Jebel Ali Industrial 1, Dubai
Working Hours: Sat–Thu: 09:00Hrs – 21:30Hrs,Friday: 09:00Hrs – 11:30Hrs & 13:30Hrs – 21:30Hrs
Email: ex.dxbjebelali@joyalukkasexchange.com
Phone: 048895149
Fax: N/A
UAE Joyalukkas Exchange Ras Al Khaimah Branches
Ras Al Khaimah Branch
Address: Fathima Supermarket Building, P.O.Box 11659, Ras-Al-Khaimah
Working Hours: Sat–Thu: 09:00Hrs – 22:00Hrs,Friday: 09:00Hrs – 11:30Hrs & 14:00Hrs – 22:00Hrs
Email: ex.rak@joyalukkasexchange.com
Phone: +971 72280103
Fax: N/A
UAE Joyalukkas Exchange Sharjah Branches
Sharjah Rolla Branch
Address: Shop 1 and 2, Next to Al Sharq hotel, Sharjah,UAE
Working Hours: Sat–Thu: 09:00Hrs – 22:00Hrs,Friday: 09:00Hrs – 11:30Hrs & 14:00Hrs – 22:000Hrs
Email: ex.shjrolla@joyalukkasexchange.com
Phone: 971 6 5626777
Fax: 971 6 56 38 295
Sharjah Muweilah Branch
Address: Shop No4, Al Madina Shopping Center, Muwaileh, Sharjah, UAE
Working Hours: Sat–Thu: 09:00Hrs – 21:30Hrs,Friday: 09:00Hrs – 11:30Hrs & 13:30Hrs – 21:30Hrs
Email: ex.shjmuweilah@joyalukkasexchange.com
Phone: 065427967
Fax: N/A
Khansaheb Branch
Address: Sharjah Industrial Area 10, GECO R/A, Khansaheb building, Sharjah, UAE
Working Hours: Sat–Thu: 09:00Hrs – 22:00Hrs,Friday: 09:00Hrs – 12:00Hrs & 14:00Hrs – 20:00Hrs
Email: ex.shjkhansaheb@joyalukkasexchange.com
Phone: +971 6 740 7305
Fax: +971 6 740 7306