Dubai has been called "the City of Gold" and for good reason. Here, you can find high quality gold jewellery in classic and modern styles, created by local as well as international brands. You'll also find accessories to fit every budget, plus there are many stores and designs to choose from!
At the Dubai Gold Souk, for instance, there are around 400 shops offering plenty of shining, shimmering gold accessories. Aside from this souk, there are many other gold shops across he emirate. Most of these shops have websites or "e-stores," so you can purchase gold anytime… without having to leave your house!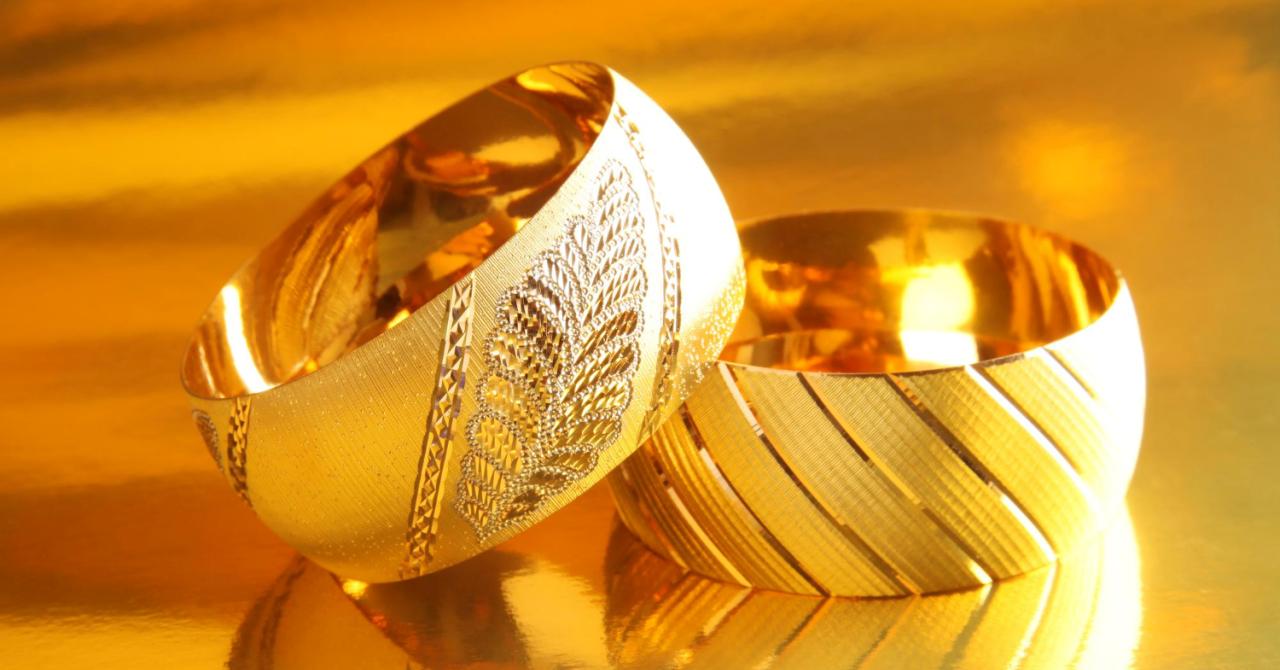 Top Websites to Buy Gold in Dubai
Here's a list of some of the most popular gold shops in Dubai. Aside from having physical stores, these shops have websites or online platforms where you can buy gold anytime, anywhere!
1. Malabar Gold and Diamonds
Malabar Gold and Diamonds is a leading gold shop not only in Dubai, but worldwide. In fact, it has been ranked among the world's top five jewellery brands! It offers plenty of jewellery choices, alongside watches and gold coins, too.
Malabar Gold and Diamonds has several branches in Dubai, including Al Barsha, Bur Dubai, Deira, Karama, and Rigga. It also has an online store, which you can access through the official website.
2. Damas
Also in the list of top jewellery brands in the Middle East is Damas, a brand that has been around for more than a century! Its shops feature gold earrings, pendants, bracelets, rings, watches, and much, much more.
Today, there are over 300 Damas outlets across the Middle East region. In Dubai, Damas has outlets in Deira, The Dubai Mall, Dubai Marina Mall, and Jumeirah Lake Towers. You can also buy products through Damas' official website.
3. Damiani
This is an Italian brand, founded in 1924 by Enrico Grassi Damiani. It is particularly known for creating beautiful gold pieces with intricate designs. Damiani also features a bridal collection preferred by many bride-to-bes, as well as a collection of gold watches that look really impressive, indeed!
In Dubai, there's a Damiani outlet at The Dubai Mall and other locations. Meanwhile, for online purchases, check out the brand's official website.
4. Kanz Jewels
Kanz Jewels was established in 1991 by Mr. Anil Dhanak, a pioneer in the jewellery industry. Starting from a team of just five persons, the shop has grown, and now has seven outlets located in Dubai Gold Souk. It also has a special workshop where beautiful jewellery is created.
Interestingly, the term "Kanz" means "The Treasure" in Arabic. Indeed, the brand offers many timeless pieces that you can consider as precious treasures! If you prefer to shop online, don't worry because you can buy gold through the official website of Kanz Jewels.
5. Cartier
Cartier needs no introduction… it's one of the most recognized brands when it comes to luxury gold jewellery. Cartier is also known for its gold watches, which are preferred by the world's top personalities!
Cartier has an outlet at the Mall of the Emirates. You can also browse its splendid collections and place orders through the official website.
6. Jawhara Jewellery
This brands traces its origins to 1907, when a jewellery business was established by the Abdullah family. In 1955, Mohammad Taher Abdullah Almohtadi started a jewellery business in Dubai, eventually passing it onto his sons Tamjid, Tawfique, and Tawhid Abdullah during the 1970s.
Fast forward to 2014. The Abdullah brothers launched "Jawhara Jewellery," which creates diamond jewellery as well as 18-karat, 21-karat, and 22-karat gold pieces.
Today, Jawhara Jewellery has more than 185 outlets across the region. In Dubai, it has outlets at The Dubai Mall, Union Coop – Jumeirah, Magrudy, Mercato Mall, and Oasis Mall. You can also place orders through the brand's official website.
7. Tiffany & Co.
You've probably heard about Tiffany & Co., another popular jewellery brand globally. It offers magnificent earrings, necklaces, pendants, rings, and many more.
For purchases, you can head to the Tiffany & Co. branch at The Dubai Mall. Another option is to visit the shop's official website.
8. Rosella
If you are looking for 18-karat and 21-carat gold jewellery, including bracelets, pendants, earrings, and more — check out Rosella, a well-known gold retailer in Dubai.
The shop carries the "Taiba Jewellery" brand, which has been creating many impressive pieces for more than four decades! Notably, this brand happens to be in the Guinness Book of World Records… for creating the heaviest 18-karat gold ring in the world. Wow!
Rosella has outlets in Al Barsha Mall and also near the Dubai Gold Souk. You can also visit its official website for the latest collections.
9. Joyalukkas
Another popular name in the gold industry is Joyalukkas, a brand that is owned by the Allukas Group. Just head to any of their stores and you will find a wide selection of gold pendants, bracelets, rings, and more.
Joyalukkas has an established presence globally, having 160 branches in 11 countries! Here in Dubai, it has branches in Al Barsha, Bur Dubai, Karama Centre, and other locations.
For online shoppers, Joyalukkas has an online shop, where you can obtain the Joyalukkas Golden Rewards (JGR) loyalty card for special discounts and rewards.
10. Pure Gold Jewellers
True to its name, Pure Gold Jewellers' product offerings include pure 22-karat gold, along with pure diamond and pure platinum pieces! It has over 120 branches all over the UAE, with outlets in The Dubai Mall, Mall of the Emirates, Nakheel Mall, and other locations.
To make online orders and purchase, visit the official website of Pure Gold Jewellers.
11. KYRA
Established in 1999, KYRA features a huge collection of 18-karat and 22-karat gold earrings, pendants, bracelets, rings, and other ornaments. It has an outlet at the Dubai Gold and Diamond Park, though you can also make purchases through KYRA's official website. Notably, this store has been voted as among the top names when it comes to e-commerce and online jewellery retail in the region.
In 2018, the brand ventured into the beauty and healthcare industry, opening the KYRACARE specialty clinic at Dubai Health Care City. Amazing!
12. Gold and Diamond Park
Throughout this article, we've mentioned "Gold and Diamond Park" several times. As the name says, this is a huge mall where you will find around 80 jewellery shops — all under one roof! Established in 2011, the "park" also includes several stores that personalise jewellery pieces based on customers' preferences. Yay!
To know more about Dubai's Gold and Diamond Park, as well as to browse through the many different shops in this mall, simply visit the official website.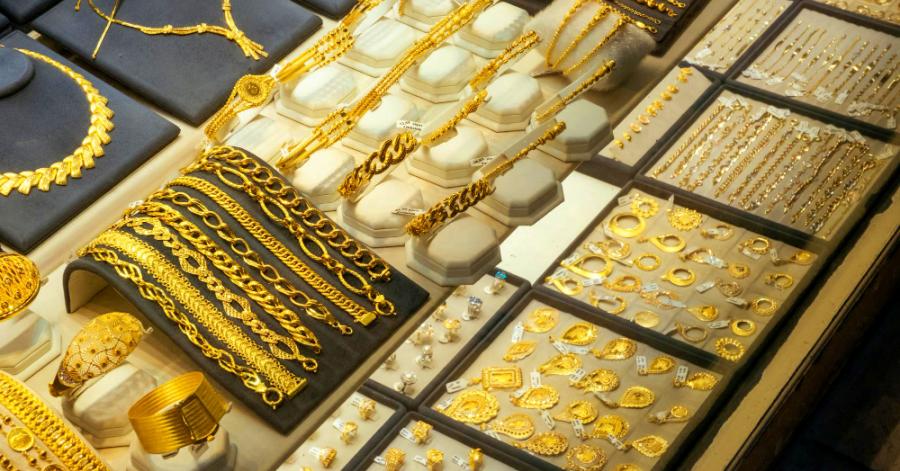 Some Final Thoughts
Gold jewellery is something that everyone would like to have. Aside from being a glamorous fashion piece, gold may also be considered as a good investment, since its value remains high, wherever you may be in the world!
If you are interested in buying gold jewellery online, we hope that the above list has provided lots of great options! Meanwhile, check out this article if you are planning to buy gold on installment, without a credit card.