"Diamonds are forever" and "diamonds are a girl's best friend" are just some of the sayings related to this beautiful gem. Indeed, diamonds have come to symbolize beauty, perfection, and everlasting love. Who wouldn't want to have such a precious piece of jewellery?
And when it comes to buying diamonds, well, you've come to the right place! Dubai is among the world's top diamond trading hubs, along with Belgium and India. Diamond jewellery is available in most shopping malls in Dubai, though there are other places here where you can buy certified, premium quality gems for a great price.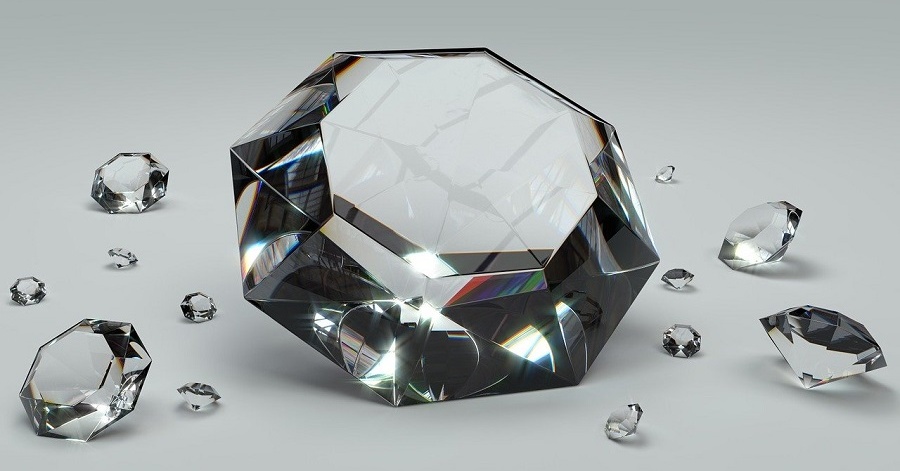 A. Where to Buy Diamonds in Dubai
In case you were wondering, what makes the emirate a major hub for buying and trading diamonds? First of all, the people of Dubai enjoy a tax-free environment; they don't have to pay taxes on diamonds. Secondly, the gold and diamond market here is highly competitive, which means you can easily compare items and go for the one with the best price!
Another factor would be Dubai's strategic location. Since the emirate is relatively near India and South Africa — where most diamonds are sourced from — lower transportation and handling costs mean lower selling prices as well. Isn't that great?
Now that you know why Dubai is a top choice among diamond traders, let's talk about the places where you can buy these gems:
1. Gold Souk
Situated near the historic Dubai Creek, right at the heart of Deira's old commercial district, the Gold Souk is definitely a must-visit for every tourist and resident. Here, you will find numerous stores selling gold, diamonds, and other precious gems. What's more, you can haggle! You can negotiate for the best price when buying diamonds in the Gold Souk.
2. Dubai Gold and Diamond Park
The name of the place says it all. Located on on Sheikh Zayed Road, near the Mall of the Emirates, is Dubai's Gold and Diamond Park. Here, you will find plenty of independent retailers selling diamond rings, necklaces, and other jewellery pieces. Plus, you can haggle! Just be sure to do your research and compare prices first, before making a purchase!
3. The Dubai Mall
If you're not really into haggling, and would rather buy jewellery while shopping for other items, then The Dubai Mall is the place to go. Here, you will find premium brands such as Cartier, De Beers, and Tiffany & Co., along with several smaller retailers. In fact, you might want to browse through around 150 jewellery stores — it is the world's largest mall, after all!
4. Large Retail Chains
Speaking of retailers, there is quite a number of large retail chains selling gold, diamond, and other precious gems in Dubai. Damas and Joyallukas are a couple of examples. They have many branches situated across Dubai — in malls, souks, and shopping centres.
5. Dubai Diamond Trading Websites
If you are busy and rarely have time to go out, you may consider buying from an online store, like Fergus James, for example. Diamond trading websites are usually able to sell for competitive prices, since they have fewer overhead costs than traditional, "physical" stores. Of course, be sure to do your research first and get recommendations from friends and colleagues who have previously bought from online jewellery stores.
B. List of Diamond Stores in Dubai
While the previous list talks about general places where you can buy diamonds in Dubai, the list below features specific diamond retailers, including those with physical and online stores:
1. Damas Jewellery
Damas Jewellery is a famous brand that has been around for decades, having opened its first store at the Gold Souk in 1959. Since then, it has expanded, and now operates over 300 stores in the UAE and nearby countries: Bahrain, Egypt, Kuwait, Oman, Qatar, and Saudi Arabia. An established brand locally and internationally, Damas offers high quality jewellery.
Address: Damas Jewellery Building, Jumeirah Lakes Towers, DMCC, Dubai
Telephone: 800-DAMAS (32627)
Email: customer@damasjewellery.com
Website: https://damasjewellery.com/
2. Fergus James
Fergus James is a British jeweller who endeavors to "bring quality and ethical diamonds to customers across the world." The official website states that James manages a team of highly-skilled artisans who employ traditional methods of ring-making, thus ensuring that every piece is unique. Notably, getting in contact with Fergus James is by appointment only.
Address: 11F Almas Tower, Jumeirah Lake Tower, Dubai, P.O. Box 5514
Telephone: +971 52 360 6874
Email: info@fergusjames.com
Website: https://www.fergusjames.com/
3. Joyalukkas
Award-winning Joyalukkas is one of Dubai's most popular jewellery stores. In fact, it was the first jewellery retailer to receive ISO 9001:2008 and 14001:2004 certifications. It has also been recognized as "Retailer of the Year" in the Middle East and received the Dubai Quality Awards Certification from none other than His Highness Sheik Mohammed bin Rashid Al Maktoum, the Prime Minister of the UAE and Ruler of Dubai.
Joyalukkas established its first showroom in Abu Dhabi in 1988. Since then, it has expanded and established 160 showrooms across the UAE and 10 other countries. It is a well-known brand and a top choice among many customers in Dubai and other cities.
Address: Joyalukkas Jewellery LLC, 9th Floor, New Century City Tower, Dubai
Telephone: +971 4 25 22 900
Email: customercare@joyalukkas.com
Website: https://eshop.joyalukkas.com/
4. KYRA
Established in 1999, KYRA is a fast-growing online retailer of diamonds, jewellery, and fashion accessories. In fact, it has been voted among the top names in e-commerce and online jewelry retail industry in the Middle East. KYRA operates its head office and distribution centres from the Dubai Gold and Diamond Park.
Address: Gold & Diamond Park – Dubai, Building No.2, Ground Floor, G-2024, Sheikh Zayed Road, Interchange No.4, Behind FAB ( First Abu Dhabi Bank ) Metro Station, Close to Al Barsha Traffic Dept.
Telephone: + 971 4 340 68 68
Email: cs@kyra.ae
Website: https://www.kyra.ae/
5. Malabar Gold and Diamonds
Owned by the Malabar Group, Malabar Gold and Diamonds was established in Kozhikode, Kerala in 1993. Today, it operates more than 250 outlets across 10 countries. In fact, it currently ranks among the top five jewellery retailers in the world!
Here in Dubai, Malabar Gold and Diamonds has a corporate office, and has numerous outlets across the emirate, including Al Barsha, Al Muhaisnah, Al Quoz, Al Rigga, Al Satwa, Deira, Jebel Ali, Karama, Muhaisnah, Qusais, and Ras Al Khor.
Telephone: +91 22 62300916
Email: care.ae@malabargoldanddiamonds.com
Website: https://www.malabargoldanddiamonds.com/ae/diamond-jewellery.html

6. Mamiya Diamonds
Established in 1966, Mamiya Jewellers has been in the gold and diamond business for more than 50 years, selling fine crafted jewellery to customers from the UAE and beyond. At present, Mamiya Diamonds are sold in the following outlets in Dubai:
Locations and Contact Numbers:
B.V. Mamiya Jewellers, Deira Gold Souq, Opposite Baskin Robbins Ice Cream, P.O. Box 2378, Dubai / Telephone: +971 4 2266026
Eva Jewellers FZCO, Shop No. 5, Building Number 1, Gold and Diamond Park, Sheikh Zayed Road, P.O. Box 2378, Dubai / Telephone: +971 43 479923
Mamiya Factory Outlet, Building Number 1, Gold and Diamond Park, Sheikh Zayed Road, Dubai / Telephone: +971 4 3406772
Eva Gems LLC, Unit No. 13-B, Souq Madinat Jumeirah, Next to Burj Al Arab Hotel, Dubai / Telephone: +971 4 5546807
Email: sales@mamiyadiamonds.com
Website: https://www.mamiyadiamonds.com/
7. Sparklers International DMCC
Sparklers International DMCC traces its roots to India, where it has been in the jewellery trade for over four decades. Notably, it has been in business for more than a decade in the UAE, creating and selling diamonds and finely crafted jewelry.
Telephone: +971 50 64 525 62
Email: diamonds@sparklersdmcc.com
Website: https://www.sparklersdmcc.com/
8. TEJORI
TEJORI has been in the diamond, gemstone, and pearl trade for more than 50 years, selling precious gems to residents and visitors in the UAE. Currently, it has seven retail stores in the following Dubai locations:
Deira Gold Souk
Dubai Gold and Diamond Park
Dubai Marine Beach Resort and Spa
Jumeirah Zabeel Saray Hotel, The Palm
Mirdif City Centre
Souk Madinat Jumeirah
The Dubai Mall
Telephone: +971 4313 2843
Email: sales@dubai-diamonds.com
Website: https://www.dubai-diamonds.com/
C. The 4 Cs of Buying Diamonds in Dubai
Now that you have an idea of where to buy diamonds in Dubai, let's talk about some important things to keep in mind. After all, buying a diamond is not something you would do everyday, and you want to be sure that you are getting value for money!
Perhaps the most crucial step is to find a reputable jewellery store. Dubai law requires diamond traders to provide a "certification," which proves the authenticity of the product. So before you make a purchase, be sure to ask the store if their products are certified.
Diamond certification is made by an independent organisation that evaluates the qualities of precious gems. Among the most trusted organisations are the Gemological Institute of America (GIA), the Hoge Raad voor Diamant (HRD) or Diamond High Council, and the International Gemological Institute (IGI), both of which are based in Antwerp, Belgium.
Gemologists who are certified by these organisations assess diamond quality based on what is called the 4Cs. Knowing these can help you, the buyer, in making a purchase:
1. Carat
The first C stands for "carat" or carat weight. The general rule of thumb is when the carat weight increases, the diamond's value also increases.
2. Clarity
The second C stands for "clarity." The clearer the diamond is, the higher its value. In terms of clarity, the scale ranges from Flawless (FL) to Included (I1, I2, and I3).
3. Colour
The third C stands for "colour," with colourless diamonds labelled as Grade D, and Grades E and F slightly having more colour. By the time you reach Grade Z, the diamond should have a yellowish tint. That being said, those between Grades D and I are the most preferred.
4. Cut
Last, and certainly not the least, the fourth C stands for "cut" or shape. Among the most popular cuts are Heart, Marquis, Pear, and Princess. Each cut affects how light is reflected and refracted within the diamond.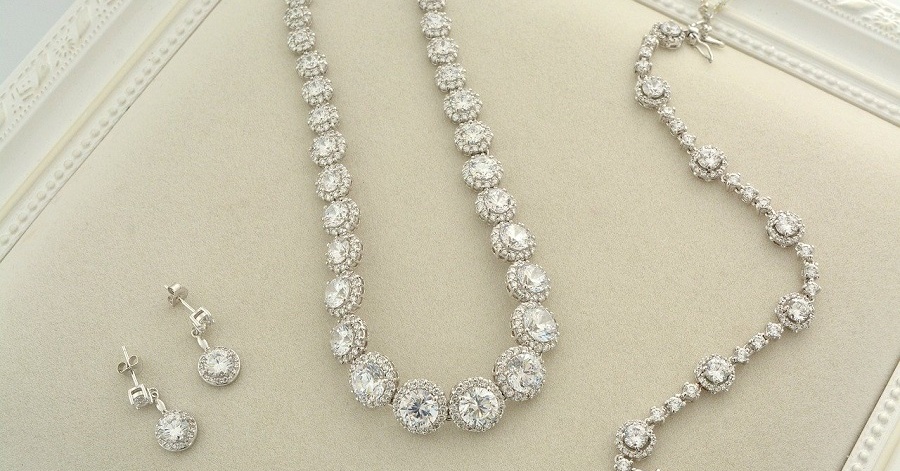 If you are planning to buy diamond jewellery — as a special gift or to make a proposal (good luck!) — don't worry because there are plenty of stores to choose from in Dubai. You can go to a physical store or even buy them online.
Speaking of online stores, check out this list of online shopping websites in the UAE, where you can buy things and have them delivered straight to your home!