Dubai already has quite a number of Filipino restaurants, but we can never have too many, right? Especially if the restaurant is owned by a renowned Filipino chef. Chef JP Anglo, who happens to be the chef behind Sarsa Kitchen (a popular restaurant in the Philippines) has opened Kooya Filipino Eatery, situated at Jannah Place in Dubai Marina.
Notably, Chef Anglo, who is better known as "Chef Jayps" in the culinary scene, was a judge in the Philippine Edition of MasterChef. Hailing from Bacolod in the Philippines, Chef Jayps is popular for putting "new twists" on Filipino dishes. In 2013, he established Sarsa Kitchen + Bar, which soon became famous for its delicious specialties, including Sizzling Isaw. Imagine that!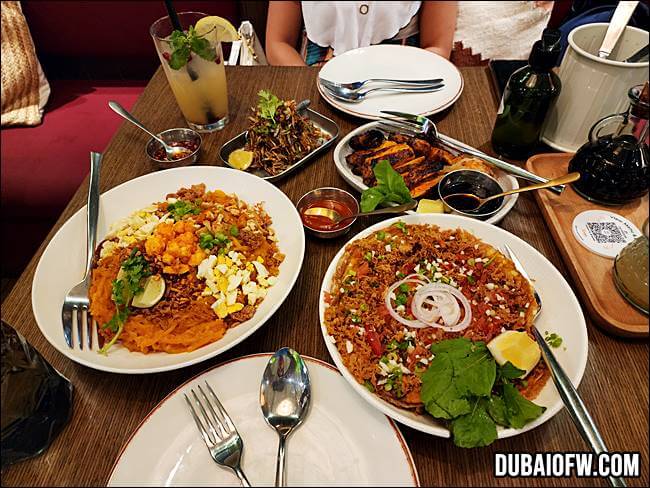 our dinner at Kooya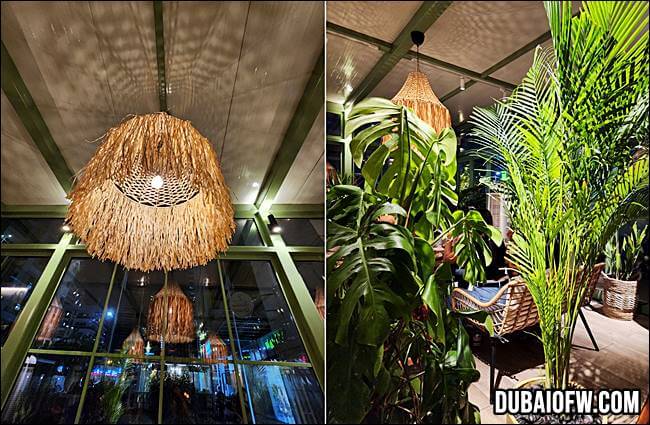 tropical vibe feel
Pinoy Food Forward at Kooya Filipino Eatery in Dubai Marina
Pinoy food has become increasingly popular in recent years, with more and more restaurants popping up all over the world serving up classic Filipino dishes. However, one restaurant in Dubai is taking things a step further by elevating Filipino cuisine to new heights. Kooya Filipino Eatery is quickly becoming one of the most popular restaurants in the city, thanks to its unique take on classic Pinoy dishes.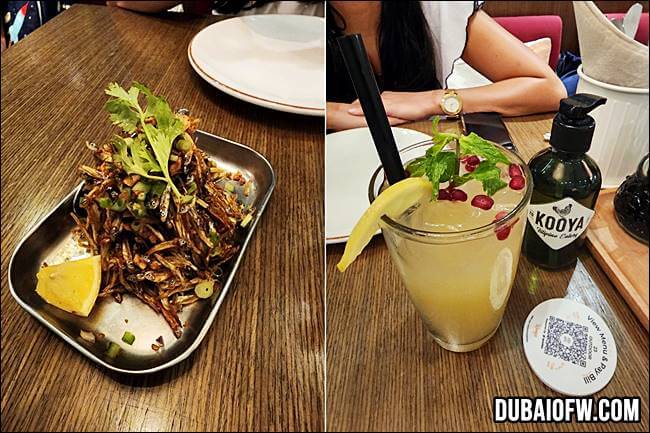 Pineapple Dilis – Calamansi Juice with pomegranate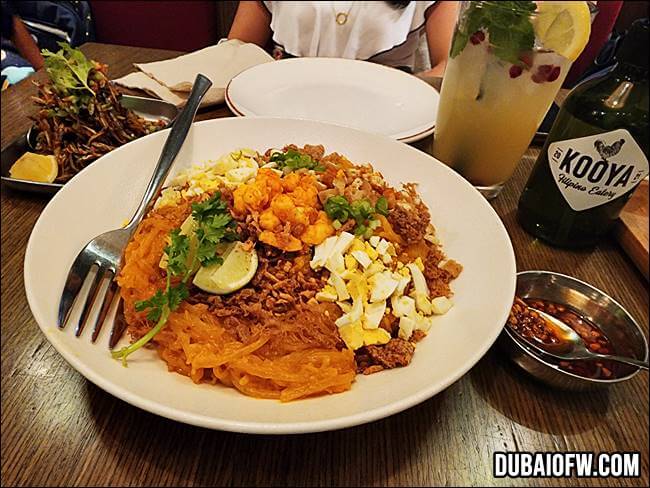 Palabok (big portion)
Interestingly, "Kooya" draws its name from the Filipino word "kuya," which means "older brother." This could be attributed to the fact that in Filipino culture, everyone is respected and treated like family.
My wife and I made sure to swing by Kooya for a taste of what all the fuss was about. We wanted to try their Pineapple Dilis amd their Palabok. We also ordered portion of their Tortang Talong and Chicken Inasal.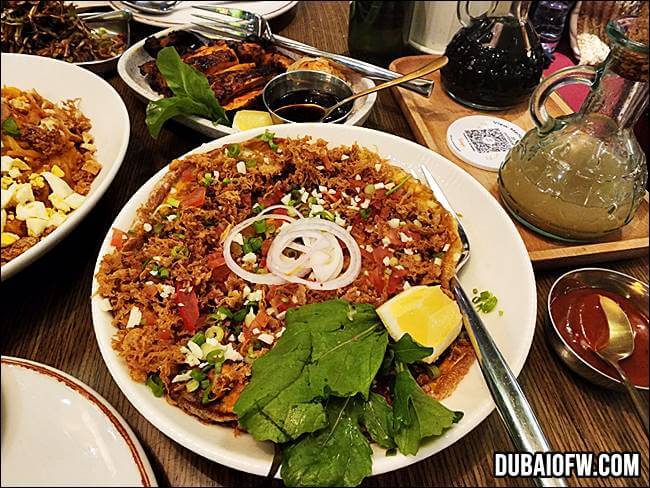 Tortang Talong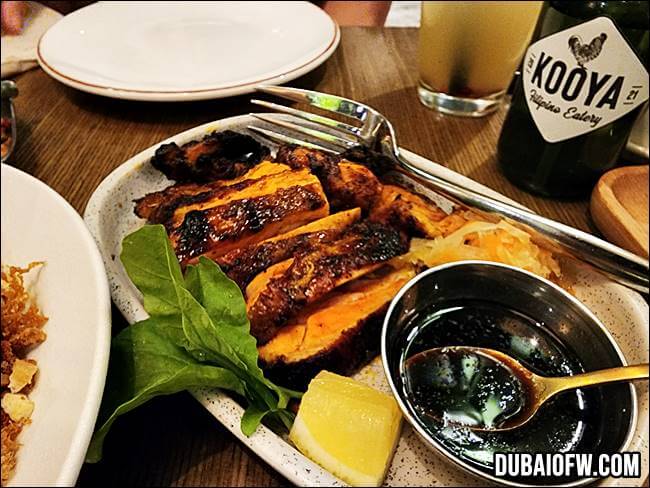 Chicken Inasal
The restaurant has this tropical green and cozy vibe, although I wasn't able to take many pictures due to it being crowded on a weekend. The staff and crew were all very friendly and attentive even if the place was packed and people were waiting in line so this was something we really appreciated.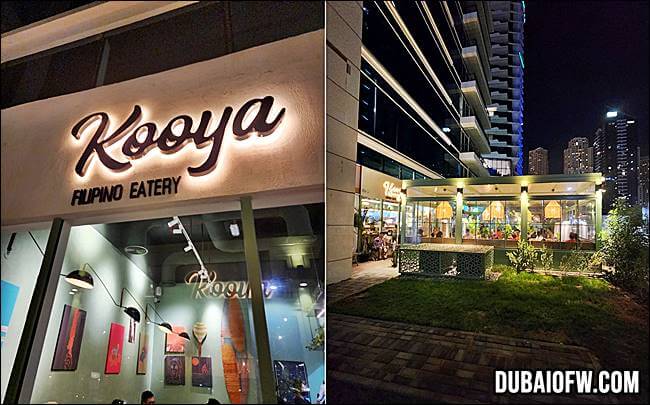 Kooya Filipino Eatery in Dubai
If you're looking for an amazing Filipino meal in Dubai, then you need to head over to Kooya Filipino Eatery. This restaurant is quickly becoming one of the most popular places to eat in the city thanks to its delicious food and unique take on classic Filipino dishes. Trust me, you won't be disappointed!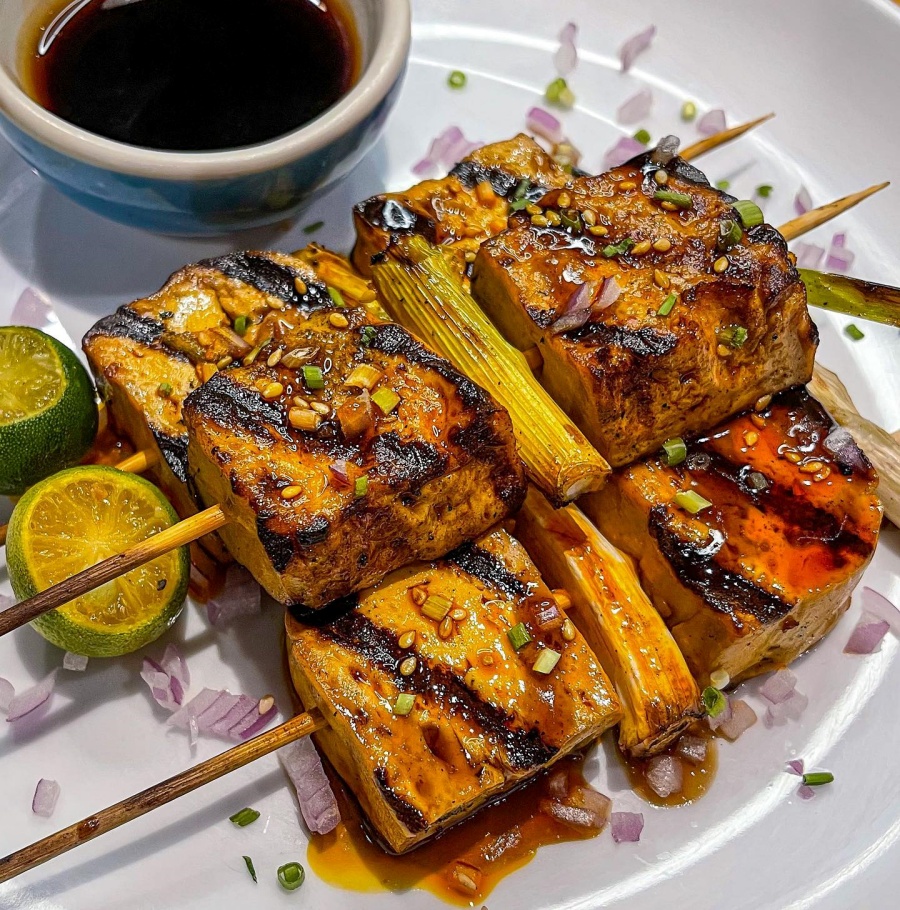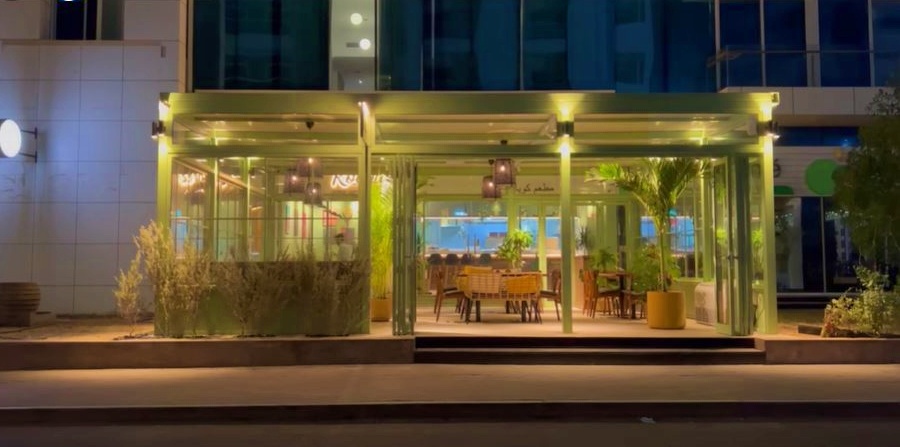 Video: Kooya Filipino Eatery in Dubai Marina
To get a better glimpse of the new restaurant, check out this video of the Kooya Filipino Eatery, as shared by Chef Jayps on his Facebook page:
Photos of Kooya Filipino Eatery Dubai Marina
Here are some pictures of the Filipino food we ordered at Kooya last week during our dinner experience:
Speaking of Filipino food, there are times when you might be looking for Philippine products. Here is a list of supermarkets where you can buy Filipino products, right here in Dubai!
Contact Information
Kooya Filipino Eatery
Address: Nasaq Street – Marina Promenade – Dubai
Telephone Number: +971 50 427 6891
Email: extrarice@kooyafilipinoeatery.com
Facebook: https://www.facebook.com/kooyafilipinoeatery/
Instagram: https://www.instagram.com/kooyafilipinoeatery/
Google Map Location
Here's a map guide to the location of Kooya Filipino Eatery: