Many of you may be familiar with Pancake House, a popular restaurant that has been around in the Philippines since the early 1970s. As the name suggests, it serves fluffy pancakes and yummy waffles alongside mouth-watering main courses, salads, and snacks.
Today, there are more than 160 Pancake House branches in the Philippines and around the world — including Dubai! That's right, the first ever Pancake House in the region was recently opened at Burjuman Centre Mall, which also happens to have a Jollibee branch. Double yay!
Nearest Metro Station: Burjuman Metro Station (Red/Green Line)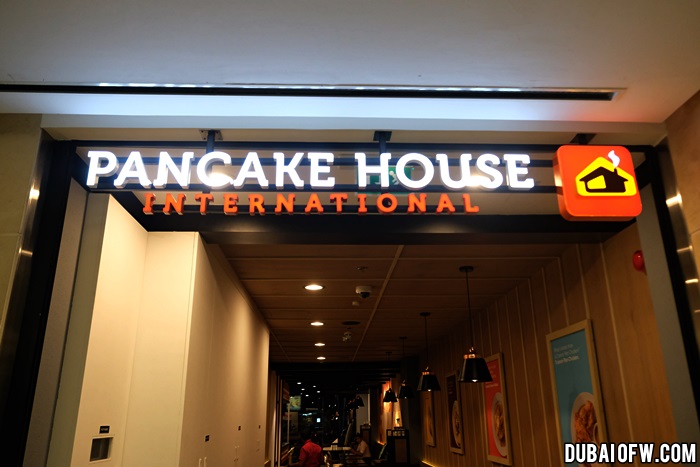 Pancake House International – in Burjuman Center Mall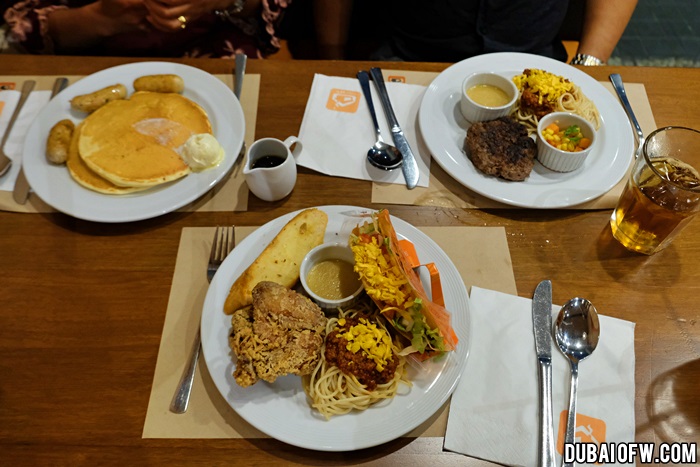 our meal during that night
First Pancake House in the Middle East Opens in Dubai
Pancake House in Burjuman Centre Mall was opened in partnership with Tablez Food Company, whose CEO, Shafeena Yussuf Ali, shared: "We are extremely excited for what the future holds for Pancake House as it's now set to cater the same positive vibes and great food not only to Filipino guests living here but to all foodies in Dubai."
Obviously, Pancake House is known for its pancakes and waffles. Aside from the classic pancake topped with butter and syrup, they also serve Banana Pancakes, Blueberry Pancakes, Walnut Pancakes, Chocolate Chip Pancakes, and more exciting combinations.
As for the waffles, you can't go wrong with the Cheese Waffle, Peach Waffle, Chocolate Marble Waffle, and the Caramel-Banana-Walnut Waffle, which tastes as good as it sounds.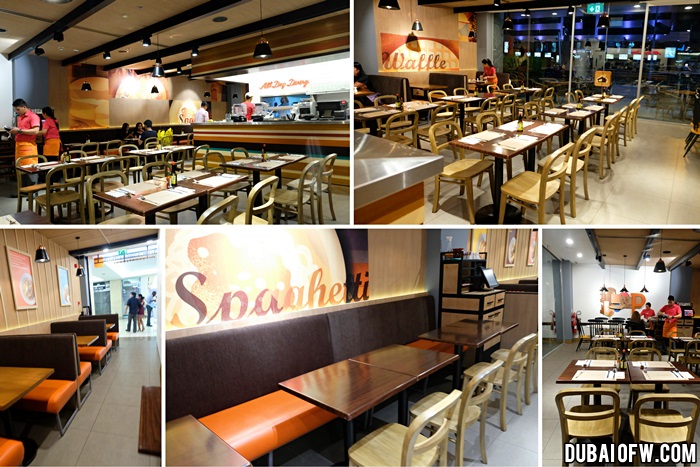 inside the restaurant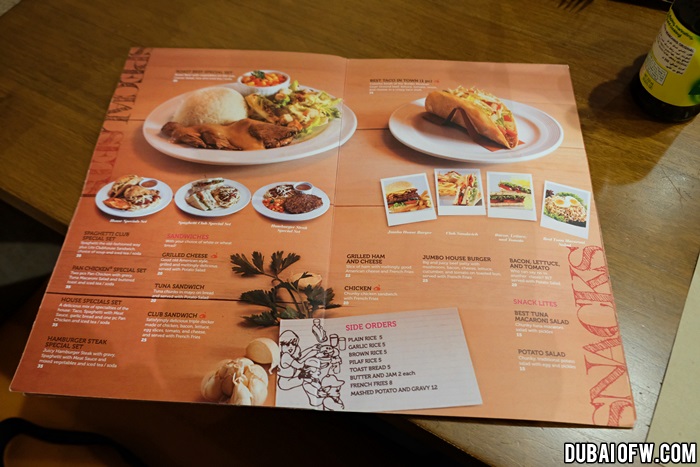 Pancake House Dubai menu
The restaurant also dishes out Filipino breakfasts that will definitely remind you of home: Longganisa, Beef Tapa, and Arroz a la Cubana, all served with rice and eggs. Meanwhile, health-conscious eaters can take their pick from Fish Rolls, Smoked Golden Tinapa, and Bangus — fried or steamed!
Don't let the name deceive you, though, as Pancake House is not just about pancakes and breakfast meals. They offer a variety of main courses catering to different tastes: Hot Roast Beef, Steak and Eggs, Salmon Fillet, Spicy Chicken, and Seafood Gambero, to name a few.
If you're looking for something light, there are salads and snacks at Pancake House, too. The Hearty Chef Salad as well as the Shrimp Mango Salad are simply divine! The Mexican Tacos are also a must-try, along with the Grilled Cheese, Tuna, and Chicken Sandwiches.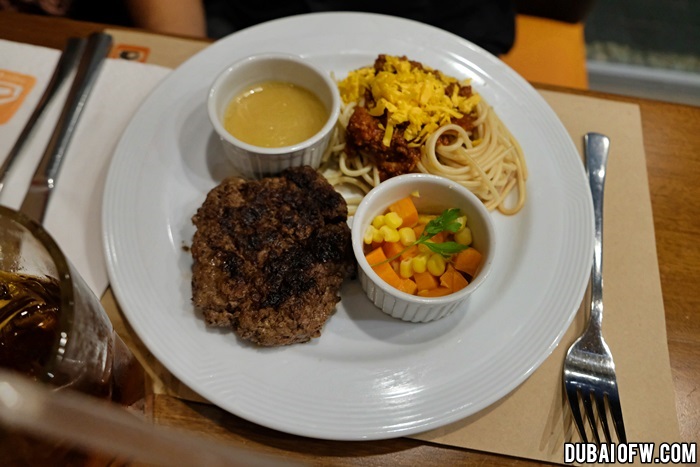 meal set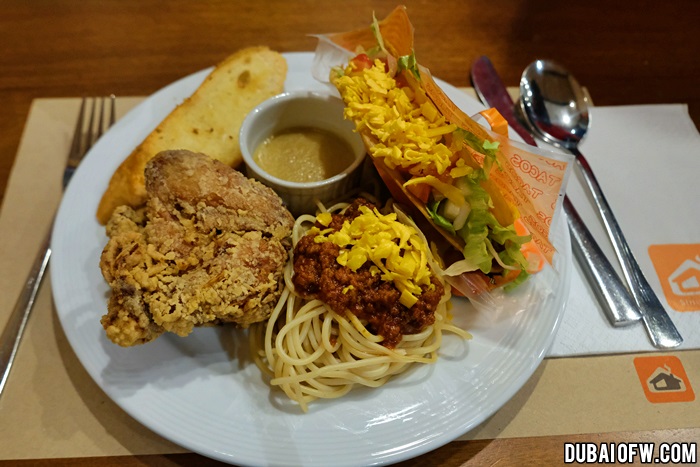 house set menu – fried chicken, spaghetti, tacos, toasted bread
pancake with sausage
Don't forget dessert! Pancake House serves a fantastic Jumbo Banana Split, Mango Crepes, and Waffle Fold-Overs. But if you're looking for the ultimate Pinoy dessert, then you shouldn't miss their Halo-Halo — topped with ice cream, of course!
Pancake House at Burjuman Centre Mall is open daily, from 8 am to 12 midnight.
Contact Information
Address: Ground Floor, Burjuman Centre Mall, Bur Dubai, Dubai
Phone: +971 4 3273584
Email: pancakehouse.burjuman@ae.tablez.com
Website: http://pancakehouse.ae/
How to Get There
The nearest metro station is the Burjuman metro station (red/green line). You can't miss it, the mall is just a few seconds away from the exit of the metro
Here's a Google Map location of the restaurant:
"Pancake House is always here to welcome you… To create new memories. To bring home goodness," the company website states. Indeed, this classic restaurant brings a taste of home to Filipinos here in the UAE. Meanwhile, here are more restaurants in Dubai that serve Filipino dishes.