Our latest OFW interview features Jose, a 33-year-old Filipino in Dubai. Currently, he is a Beverage Consultant and Commercial Brand Ambassador as well. He has been living and working in the UAE for about 10 years now.
Just like many OFWs, Jose aspires to give his family a better future and to pursue a promising career. Despite his busy schedule, he still finds time to volunteer as a Beverage Trainer in FI Mastah Academy sharing his expertise to aspiring food and beverage enthusiasts. Indeed, he has much to share — having worked at 5-star hotels, restaurants, and bars here in the UAE!
In the future, Jose plans to open his own bar establishment in the Philippines. He also shares a few nuggets of wisdom for his fellow Pinoys who also work abroad: embrace change, keep an open mind, and save for the "rainy days." Read more about Jose and his inspiring story in the following OFW feature.
OFW Feature: Jose Ramir, Beverage Consultant in Dubai
Name: Jose Ramir Perez
Age: 33 years old
Current Profession: Beverage Consultant
College Degree: Bachelor of Science in Education
Years in Dubai: 10 years
1. Tell us about yourself.
Hi! My name is Jose Ramir Perez, or simply "Jose" for short. Currently, I am the Beverage Consultant and the ODK Commercial Brand Ambassador of Al Khayyat Investment – Food Service Division. I have been in the hospitality industry for more than 10 years, with experience in various 5-star hotels, restaurants, and bars here in the UAE.
2. Why did you come to Dubai?
Like of most us who are here in the UAE, I decided to come to Dubai to give my family a better future as well as to have a promising career.
3. What were your previous jobs?
I started my career here in Dubai in 2007 at the One and Only Royal Mirage. Then, I moved to Margaux in Souk Al Bahar, which is affiliated with Allaine Ducasse, a 3 Michelin Star Chef; I stayed there for 2 years. Then, I decided to venture to Abu Dhabi and joined the opening team in St. Regis Saadiyat Island as a Senior Bartender, where I trained in wine and spirits before getting promoted to Assistant Wine Sommelier. Moreover, as I tried to seek more opportunities and widen my knowledge, I joined Catch Abu Dhabi and became their Assistant Beverage Manager.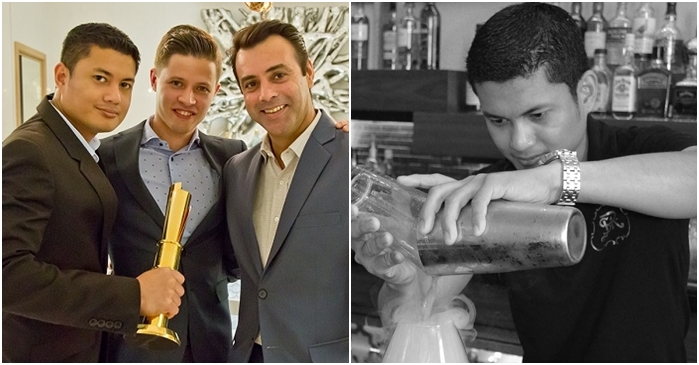 4. How do you find your current job? Are you happy/satisfied with it?
Most definitely I am happy and satisfied! I can see myself growing in this company individually and professionally. This is also because I have a good leader as well as a great team. As people say, "A Bad Job with a Good Boss is better than a Good Job with a Bad Boss."
5. Are you able to save in Dubai? Why/How?
It is very challenging to be able to save money here in the UAE. However, you just need to focus on your priorities and make sure to save money for the future. As we all know, at some point in time, we will all go back to our country.
6. Is it difficult to live in Dubai? What are/were your struggles? What's life like outside work?
It is always hard to live in a place when you are away from the people you love. However, we need to be positive and strong to cope with the struggle of being away from them. I am spending my off days as a Volunteer Beverage Trainer in FI Mastah Academy, which is an affiliation of the Filipino Institute. Volunteering there gives me relief and satisfaction, and helps me overcome homesickness.
7. What do you like about Dubai?
Dubai is a diverse environment where you can meet people of different nationalities and ethnicities. It is a great place for those who love to work in a multicultural environment, with numerous opportunities to work in a highly progressing environment. Besides offering good business and career opportunities, this city also possesses a rich history that you can explore. Dubai also features impressive skyscrapers; you will always be in awe when you look at them!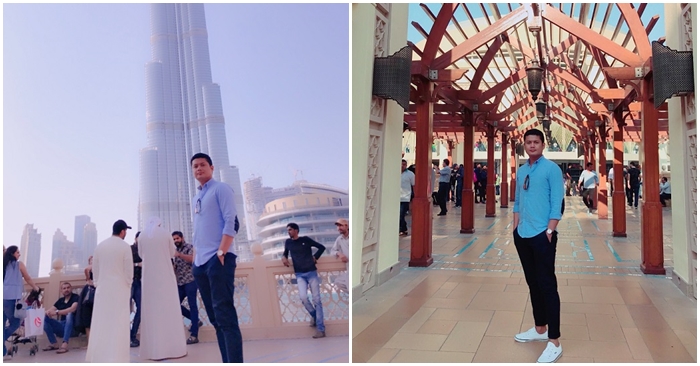 8. What do you NOT Like about Dubai?
The weather. Sometimes Dubai's summer time can reach up to 50 degrees Celsius!
Moreover, since we live in a diverse environment, there is racism and discrimination — even if these remain absolutely "unspoken." Nevertheless, we should handle such things in an optimistic way.
9. What are your plans in your career/family/future?
I plan to open my own bar establishment in the Philippines, where I can use my experiences and expertise. Not only do I want to teach master classes and training for bartending, wine and spirits; I also aspire to educate aspiring food and beverage enthusiasts. There is always a feeling of fulfillment in seeing my apprentices rising up to the challenges in their careers, knowing that at some point — I was a part of it!
10. You have any tips for Kabayans when working/finding work/living in Dubai?
There are three tips I'd like to share to my fellow Pinoys:
Keep an open mind. Do not forget that you are in another country and that you are the visitor; treat everyone you meet with decency and make sure to respect their culture, values, and beliefs.
Embrace change. One of the most important tips in working abroad that will help you make sure you achieve your professional and personal goals is to make sure you expect, appreciate, and take advantage of the lessons in an experience that will direct you towards your deeper purpose and life plan.
Save. Dubai is an expensive place to live in. Don't spend beyond your limit! Always keep something for the rainy days.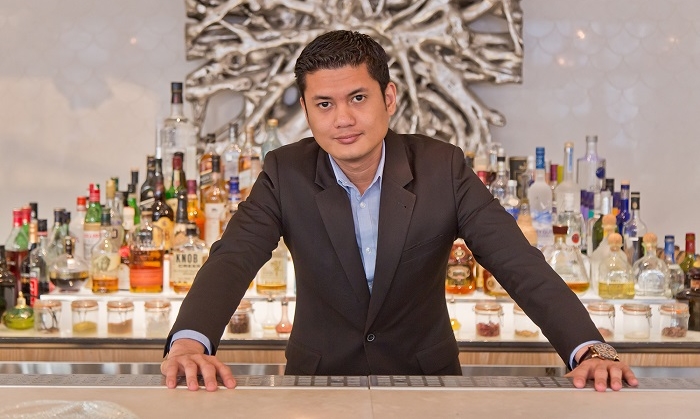 Connect with Jose on Social Media
To know more about Jose as well as to learn from his expertise, check out the following pages:
Facebook: FI Mastah Academy
Instagram: @mastah_academy
—————-
*Photos provided by Jose
Are you an expat in Dubai? Do you want to be featured in the website? Send us an email telling us you want to be featured at admin@dubaiOFW.com and we will send you the set of questions! Let's help other Pinoys who want to come to Dubai understand what life in the UAE is like through your story.