Today's OFW interview features Justine Recio, a 27-year-old Filipino living in Dubai. He has been residing in the UAE for about 5 years now, and is currently working as a Supervisor for a Migration Consultancy Firm.
Prior to his current job, Justine, a.k.a. "Ten" or "Recio" to his friends, used to work as a Delivery Boy/Dishwasher for 2 years, and then as a Waiter for about a year. Indeed, he wasn't "picky" about jobs, despite the fact that he holds a college degree (BS Hotel and Restaurant Management)! Eventually, through hard work, patience, and sheer ambition, Justine landed a job as a Consultant, and is now a Supervisor for the same company.
In a just a few years, Justine's efforts paid off; he was able to buy a house, apartment, and vehicles for his family. Soon, he plans on starting a business as well. He has lots of insights to share to fellow kabayans, especially about to living abroad and managing finances. Let's get to know more about Justine through the following OFW interview!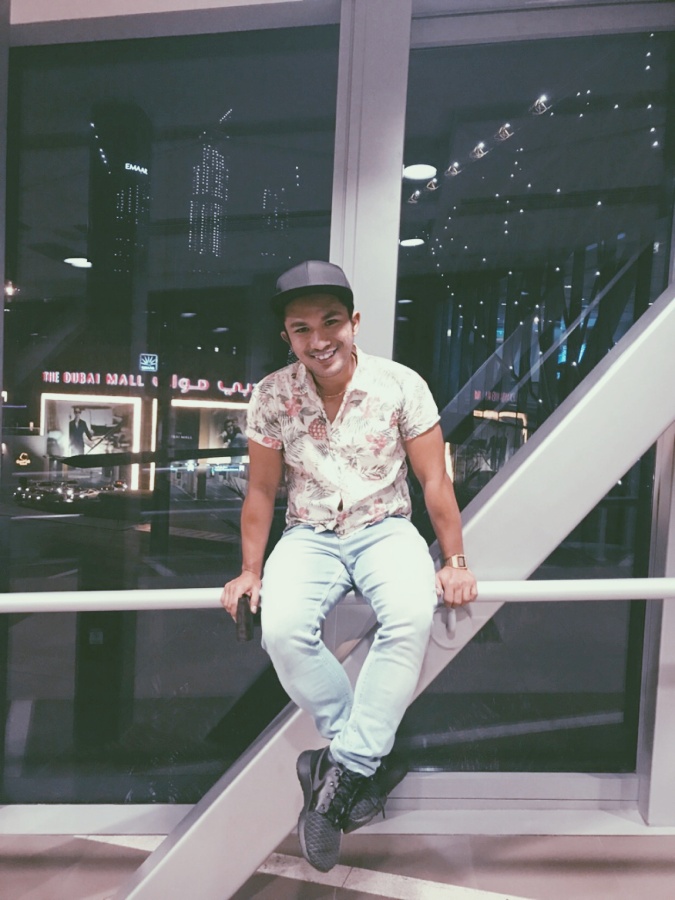 OFW Feature: Justine Recio, Migration Consultancy Supervisor in Dubai
Name: Justine Recio
Nickname: "Ten" or "Recio"
Age: 27 years old
Current Profession: Immigration Consultant (Supervisor)
Course: BS Hotel and Restaurant Management
Years in Dubai: 5 years
1. Tell us about yourself.
Hello! I'm Justine Recio, 27 years of age. My family and friends call me "Ten" or "Recio" for short. I have been living in Dubai for almost 5 years, and I'm currently working as a Supervisor for a migration consultancy firm in Dubai.
2. Why did you come to Dubai?
At first I was a bit hesitant, because I didn't have any idea on how to work and live independently. The reason why I came to Dubai is because both of my parents have decided for me to grab the opportunity abroad, and that was the best decision we made!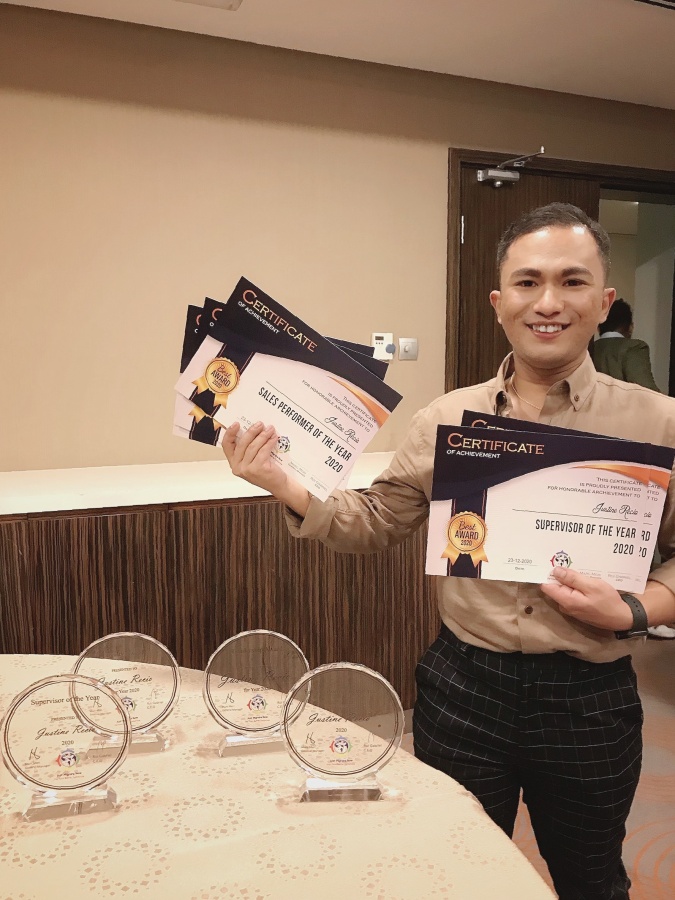 3. What were your previous jobs?
My first job in Dubai was as a Delivery Boy/Dishwasher for about 2 years. Then, I became a Waiter for a year. But since I am really ambitious, I had chance to work in the Corporate World as a Consultant.
4. How do you find your current job? Are you happy/satisfied with it?
I find it very challenging because I came from a different field. I applied several times with different companies, but I got rejected most of the time… Until finally, I found a company that believed in me from the beginning, without any doubts and saw my potential and capabilities as person. Today, I am still working with them as their Supervisor of Client Services Department.
5. Are you able to save in Dubai? Or do you have any investments you wish to share?
Actually, yes, because I know my priorities. Through all of the hard work and sacrifices, I was able to buy a house and apartment for my family. I have also purchased 2 cars and 2 motorcycles. Anytime soon, I am looking forward to getting insured.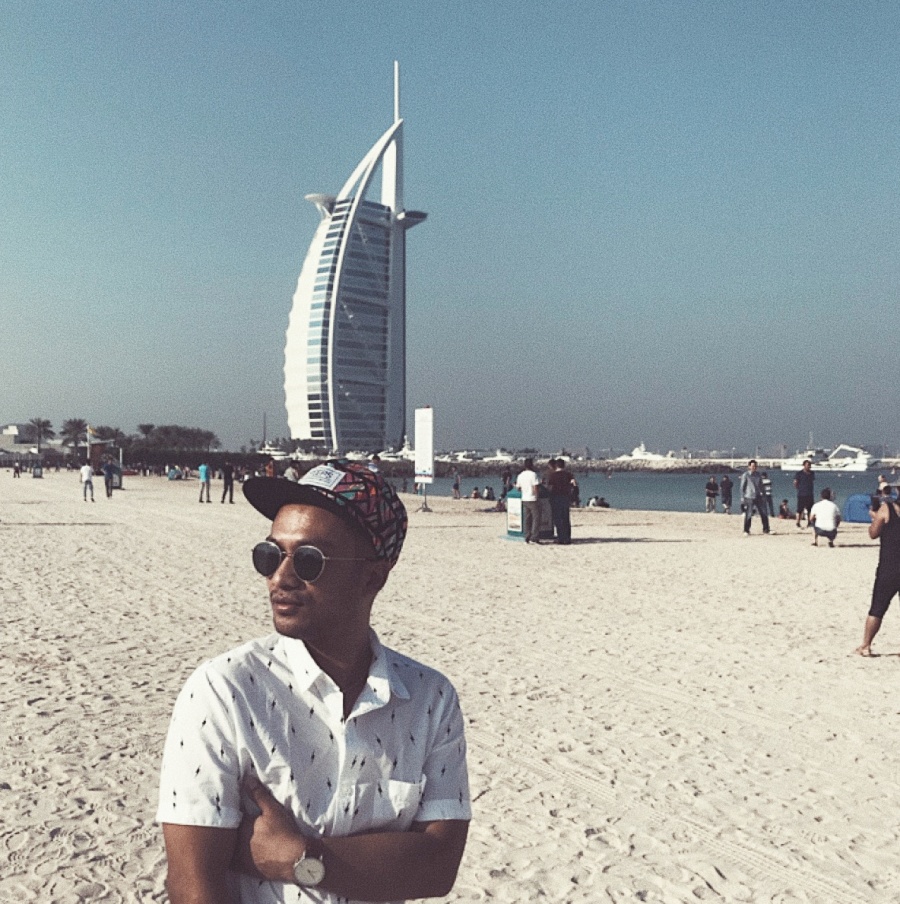 6. As a family, is it difficult to live in Dubai? What are your struggles? What's life like outside work?
To be honest, it's hard living alone. knowing the fact that living in Dubai is really expensive. I don't really have much work-life balance since I'm fully committed, focused, and dedicated to my job. And that's okay!
7. What do you like about Dubai?
A lot of things! I think Dubai kinds of spoils you in many ways…
The best infrastructure, skyscrapers, and architecture
The food!
Tax-free salary
The people and different lifestyles
8. What do you NOT Like about Dubai?
The 2 "S," which means "Summer" and "Sale!" Hahaha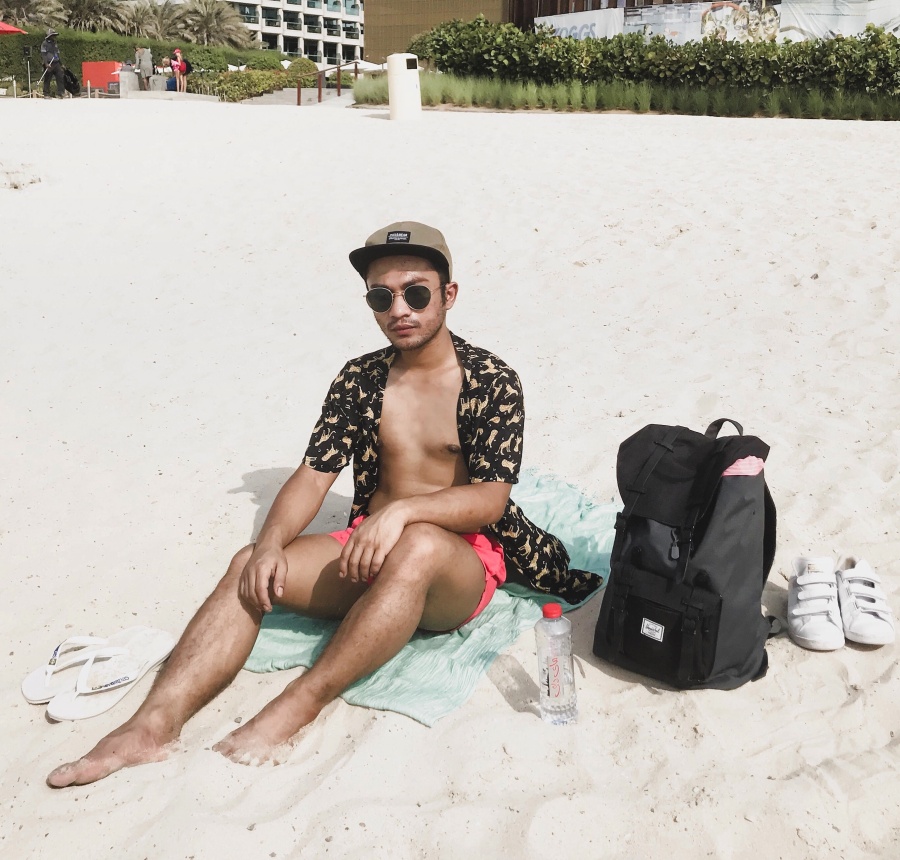 9. What are your plans in your career/family/future?
My goal now is to secure a position at a company like this one, where I can continue to grow and improve myself, both personally and professionally. In addition, I'm planning to put up a business for my family.
10. You have any tips for kabayans when working/finding work/living in Dubai?
Sure! Here are my simple tips for my fellow kabayans:
Do not be picky when job hunting.
Trust the process.
Don't get pressured by trends.
Accept failures and keep moving forward.
Know your reasons for being in the UAE.
And most importantly, SAVE & INVEST WISELY!
Is there anything else you'd like to share with our readers?
To my amazing family and friends, thank you for being so generous with your time, love, and support. I wouldn't be where I am without you. And lastly, to our Almighty God, thank You for blessing me with more than I deserve. I will be forever grateful!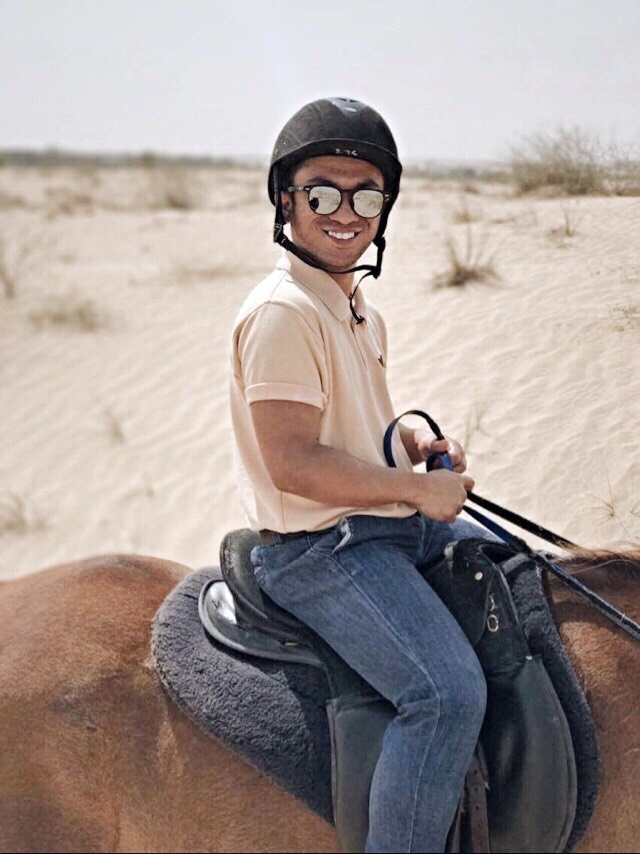 Connect with Justine on Social Media
To know more about Justine, you may follow and connect with him through his social media channels:
Facebook: Justine Recio
Twitter: @Aaronatic
Instagram: @Jaaronrecio
—————-
*Photos provided by Justine Recio
Are you an expat in Dubai? Do you want to be featured in the website? Send us an email telling us you want to be featured at admin@dubaiOFW.com and we will send you the set of questions! Let's help other Pinoys who want to come to Dubai understand what life in the UAE is like through your story.