Just a couple of months ago, a Filipina household service worker in Kuwait won a brand-new car from Korooti. Edna L., a 53-year-old Filipina from Pampanga who has been an Overseas Filipino Worker (OFW) for 16 years, won a Subaru XV worth PHP 1 million or AED 80,000!
This time around, the VIP discount card has bigger prizes up for grabs! These include a brand-new vehicle, a smart phone, and gold (yes… gold)! Keep on reading to know more!
Become a Korooti Member! SIGN UP HERE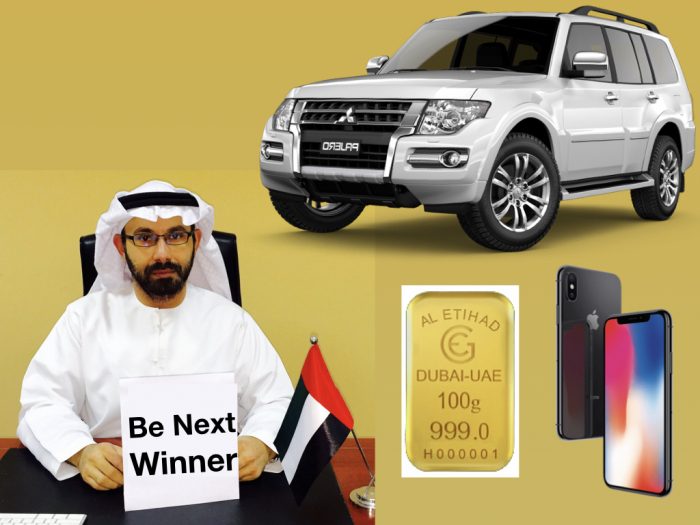 Major Prizes for Korooti VIP Card Holders
In case you don't have one yet, Korooti is a VIP discount card designed especially for OFWs. Card holders enjoy special discounts from hotels, restaurants, and shops abroad as well as in the Philippines. You can earn points for referring new members; plus, you automatically get the chance to win huge prizes — such as cars, gadgets, and even fully-paid flight tickets!
The upcoming Korooti raffle is the biggest one yet, featuring the following prizes:
1st prize — Mitsubishi Pajero
2nd prize — 100g Gold
3rd prize — iPhone X
How to Join
If you want to join the raffle, all you have to do is sign up for a Korooti VIP Card. Meanwhile, if you already have one, just renew your existing card to ensure that you are an "active" member.
Moreover, check out this video of Korooti CEO Tariq Farekh inviting everyone to join the raffle:
So what are you waiting for? For the chance to win a brand-new Mitsubishi Pajero, an iPhone X, or 100 grams in gold, CLICK HERE to become a Korooti VIP Card holder!
Become a Korooti Member! SIGN UP HERE