Filipinos regularly send balikbayan boxes to our families and loved ones back in the Philippines. But issues regarding Bureau of Customs and if it is safe to send these boxes worry a lot of our kababayans. LBC, a trusted courier service, want to put these worries to rest and they will have a Live Chat event on Facebook to answer all your LBC questions!
LBC Facebook Live Chat Event
A representative from the LBC team will be available to answer your customs and padala concerns! All you have to do is visit this Facebook post and comment on the post and an agent will respond — LBC Facebook Live Chat
Schedule of Live Chat: November 26 Thursday – 10AM-12PM Dubai time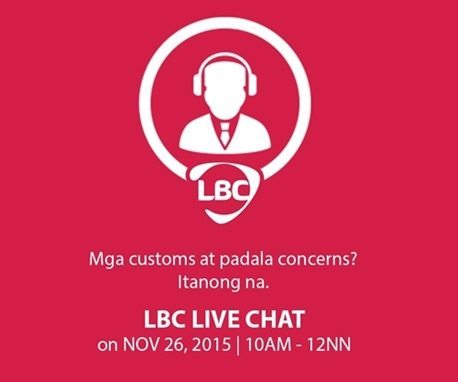 Nagaalala ka ba kung safe na magpadala ulit sa Pilipinas dahil sa mga issue noon sa padala?
Don't worry, okay na lahat at pwede ka na muling magpadama.
Talk to an LBC representative by visiting this Facebook link – LBC Live Chat on Facebook